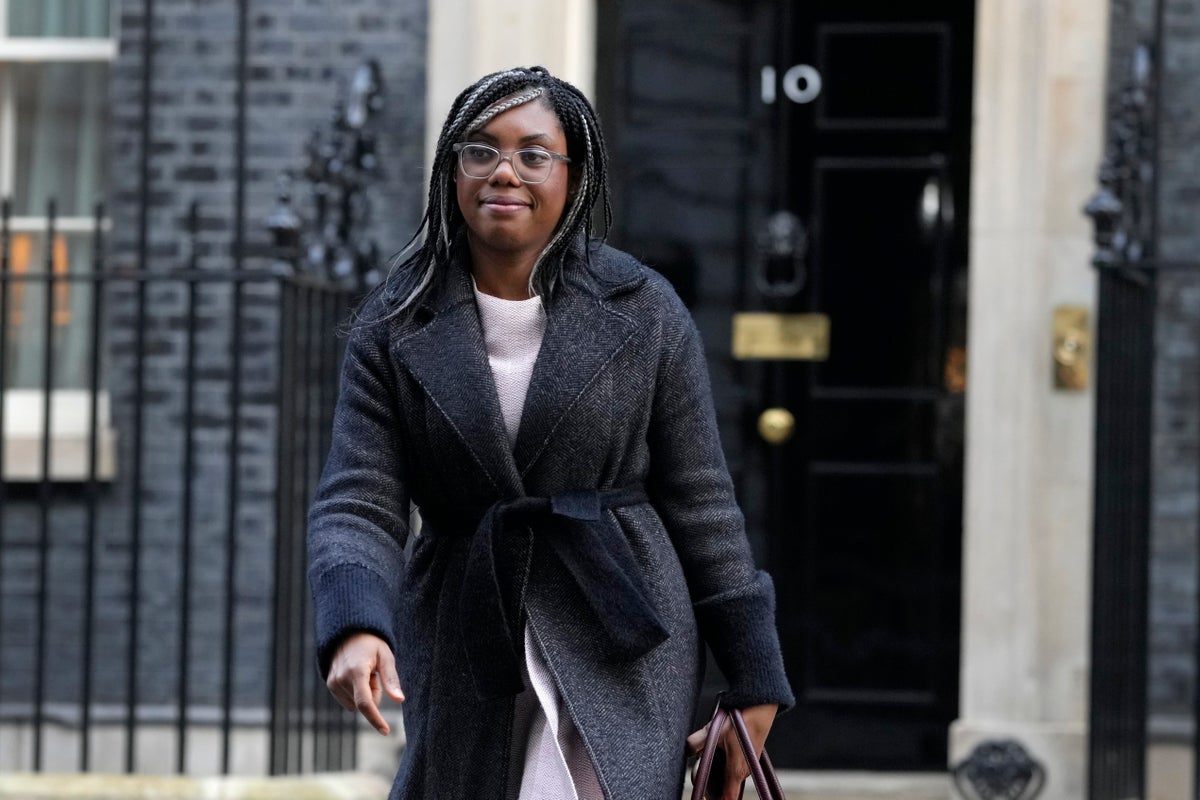 The U.K. government hailed an era of cheaper Australian wine and New Zealand kiwi fruit as free-trade agreements with the two Southern Hemisphere nations took effect Wednesday.
U.K. Business and Trade Secretary Kemi Badenoch said that the start of the first all-new trade deals that Britain has struck since it left the European Union marked "a historic moment."
Economists, however, said the economic effect would be limited. Trade expert David Henig called the new deals "a bit of a nothingburger."
The agreements remove tariffs on most goods, streamline some regulations and make it easier for Britons to work Down Under, and for Aussies and Kiwis to work in the U.K.
Britain marked the occasion by sending the Australian and New Zealand governments care packages of products it hopes will get an export boost, including Welsh whiskey, English gin, leather bags from the Cambridge Satchel Co. and Beano, a kids' comic book.
The U.K. says the deals will boost bilateral trade by 53% with Australia and 59% with New Zealand, though the overall volumes are relatively modest: Australia accounts for 0.9% of U.K. trade, and New Zealand for 0.2%.
Henig, director of the U.K. Trade Policy Project at the European Centre for International Political Economy, said that the deals "could make bits and pieces of difference. For individual companies it can make a difference."
But, he said, "the likeliest outcome is very little changes."
Many economists say no amount of new trade deals will make up for the economic hit of leaving the EU, which before Brexit accounted for about half of all U.K. trade. Britain's exit erected new trade barriers with the bloc, an economic behemoth of 27 countries and 500 million people.
Britain's independent Office for Budget Responsibility estimates Brexit knocked 4% off U.K. gross domestic product. The new deals together are expected to bring an estimated boost to GDP of about 0.1% by 2035.
Some former U.K. government officials also say the deals are skewed towards Australia and New Zealand. Ex-Environment Secretary George Eustice, who was a member of the government when the deal was struck, said last year that "the U.K. gave away far too much for far too little in return."
British farmers, meanwhile, fear beef and lamb from the antipodean nations' large livestock industries will flood the British market under the deal's vastly increased quotas. The U.K. government insists the deals have "robust protections" for British farmers.
Sue Davies, head of consumer rights and food policy at U.K. consumer organization Which?, said the group's research suggested people want trade deals that prioritize "high food, product safety, data protection and environmental standards."
"The success of trade agreements will be judged on what they deliver for ordinary people in their everyday lives, not just the export opportunities they provide."
The ability to strike new trade deals around the world was touted as a Brexit benefit by those who argued Britain would be better off outside the EU. But deals have been slow in coming, though the U.K. has rolled over several agreements that it had when it was part of the bloc, and is on course to join the trans-Pacific trade partnership that includes Japan, Canada and Vietnam.
Before Brexit, then Prime Minister Boris Johnson touted a future free trade deal with the United States as one of the great prizes of Brexit.
Next week, his successor, Rishi Sunak, is due to visit Washington for talks with U.S. President Joe Biden. A trade deal isn't even on the agenda.
"We are not seeking to pursue a free-trade deal with the U.S. currently," Sunak spokesman Max Blain said Tuesday. ___
Follow AP's coverage of Brexit at https://apnews.com/hub/brexit and of U.K. politics at https://apnews.com/hub/british-politics