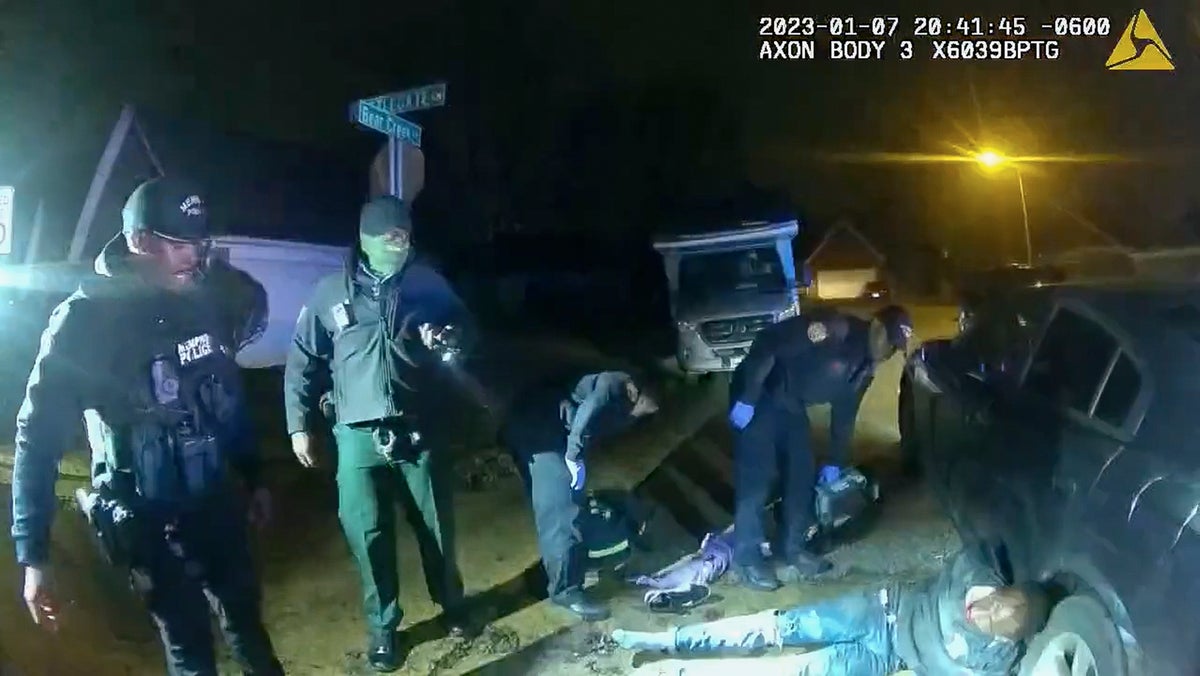 Memphis police department has shut down the 'Scorpion' unit involved in the fatal arrest of Tyre Nichols the day after the video of his beating by officers was released to the public.
The video shows a violent confrontation between officers from the unit and 29-year-old Nichols, during which officers can be seen punching him and using batons and taser weapons to subdue him as he cried out for his mother.
The officers were then seen standing around after the attack and failing to provide any medical care as they laughed and joked about their roles in the shocking arrest.
The decision to "permanently deactivate" the unit came on Saturday after the city's police chief CJ Davis met with the unit's remaining officers to discuss a way forward in the wake of the death of Nichols.
"In the process of listening intently to the family of Tyre Nichols, community leaders, and the uninvolved officers who have done quality work in their assignments, it is in the best interests of all to permanently deactivate the SCORPION unit," the department said in a statement.
"The officers currently assigned to the unit agree unreservedly with this next step. While the heinous actions of a few casts a cloud of dishonor on the title SCORPION, it is imperative that we, the Memphis Police Department take proactive steps in the healing process for all impacted."
MPD added that the department was committed to "taking every measure possible to rebuild the trust that has been negatively affected by the death of Mr Tyre Nichols."
Unsupported twitter embed
Tadarrius Bean, Demetrius Haley, Emmitt Martin III, Desmond Mills Jr., and Justin Smith — all former Memphis Police Department officers — have been charged with second-degree murder. The officers were fired last week after an investigation into Mr Nichols' death.
The former officers are each facing additional charges, which are aggravated assault – acting in concert; aggravated kidnapping; official misconduct and official oppression, according to the Shelby County District Attorney's office.
The police department announced the firing of the officers on 20 January.
The Scorpion unit – which stands for Street Crimes Operation to Restore Peace in Our Neighborhoods - was launched in 2021 to target areas of the city police identified as seeing increasing crime levels.
Lawyers for the Nichols family welcomed the end of the Scorpion unit.
"The Nichols family and their legal team find the decision to permanently disband this unit to be both appropriate and proportional to the tragic death of Tyre Nichols, and also a decent and just decision for all citizens of Memphis," said Ben Crump and Antonio Romanucci in a statement on Saturday.
"We hope that other cities take similar action with their saturation police units in the near future to begin to create greater trust in their communities. We must keep in mind that this is just the next step on this journey for justice and accountability, as clearly this misconduct is not restricted to these specialty units. It extends so much further."