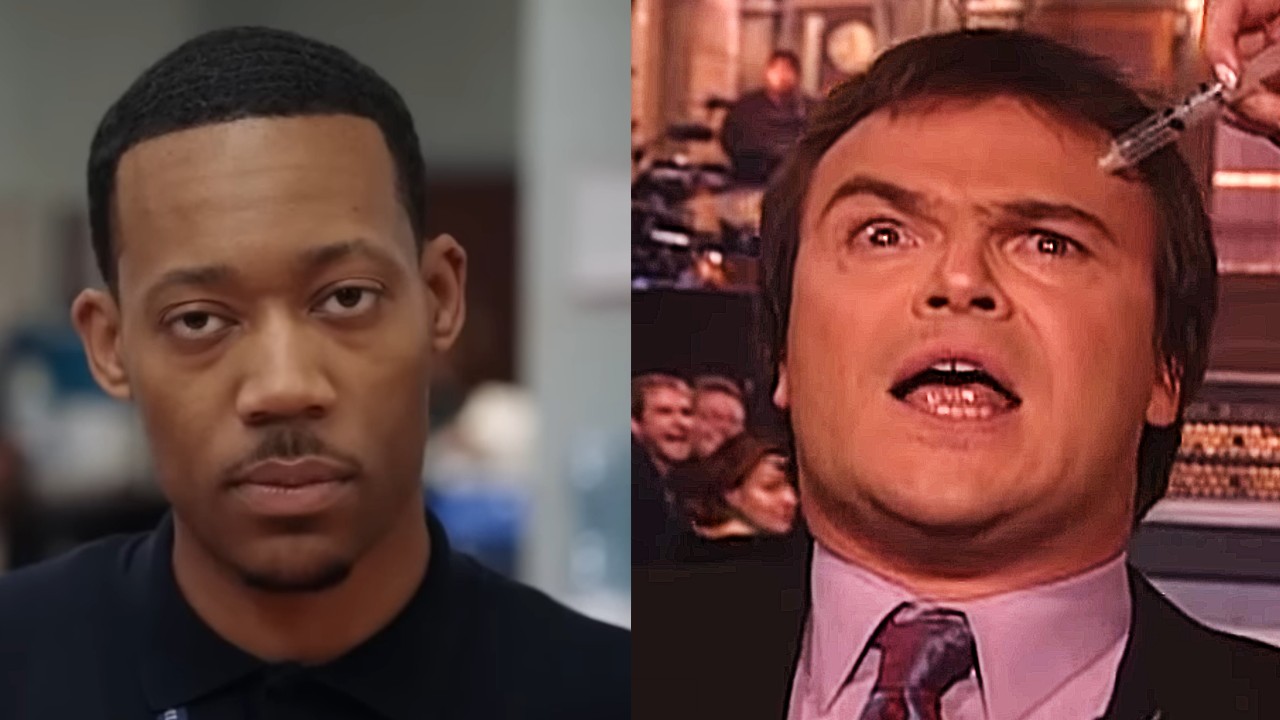 Any one of Tyler James Williams' fans knows surely knows that he made his industry breakthrough as a child actor on Everybody Hates Chris. Williams' child star experience has even aided him in working with child actors on his current show, Abbott Elementary. While many viewers cite the UPN/CW sitcom as his first acting role, his acting resume goes back much further to his time as a child extra on Saturday Night Live. One sketch in which he appeared alongside the multi-talented Jack Black left an impact on the then-young actor. With that, Williams recalled performing with Black and what the moment taught him about comedy.
The Golden Globe winner appeared on the late-night comedy series several times early in his career. In his first appearance on the show, he starred as one of Black's illegitimate children during the movie star's opening monologue. Coincidentally, the episode also marked the beginning of Kenan Thompson's two-decade tenure. Williams didn't have any lines but explained to GQ that he picked up on something that would guide him throughout the rest of his career:
Some of the best comedic moments in TV and film over the years actually don't include any dialogue at all. A look or expression can certainly make for a laughable moment. It's a good thing that Tyler James Williams learned that early in his career. He was ultimately able to carry the lesson over to Everybody Hates Chris, and it showed based on his eye-opening reactions and funny expressions. Because he took on those lessons, he scored a Golden Globe nomination for his work on the first season of the coming-of-age comedy. That lesson still carries over to his work on Abbott today, as his character, Gregory Eddie, has generated plenty of laughs, thanks to his hilarious side-eyes. 
You can watch the Saturday Night Live sketch for yourself down below:
SNL clearly served as an education in comedy for the then-rising child star. And how could it not be, as he was in the company of Jack Black, Kenan Thompson and so many other comedic titans. It's been wonderful to see the Dear White People star evolve as an actor, and he's certainly putting in quality work these days. As a result, he's getting flowers from fans as well as icons like Eddie Murphy, who gave him a standing ovation after his 2023 Golden Globes win. The 30-year-old leading man would probably say that he still has more to learn but, based on his credits, I'd say that he's definitely become one of the comedy teachers.
You can check out Tyler James Williams on Abbott Elementary, which is on hiatus but will return with new episodes on April 5 at 9 p.m. ET on ABC. Viewers will likely be treated to answers regarding whether Williams' Greg and Quinta Brunson's Janine (who are TV's new favorite will-they/won't-they couple) will start making some strides toward coupledom. In the meantime, there are new and returning TV shows premiering in the next few weeks.