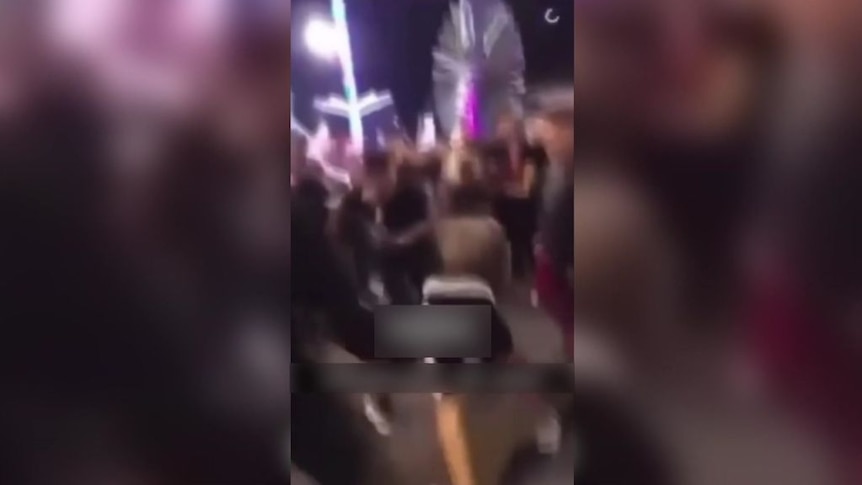 NSW Police say suspects are still at large after a teenager was stabbed to death during a wild brawl at the Sydney Royal Easter Show last night.
A 17-year-old boy who was working at the show was fatally stabbed in the torso and another 16-year-old boy sustained leg injuries during the fight, which broke out near the amusement rides around 8pm.
A 15-year-old boy, who police allege played a minor role in the incident, was arrested at the scene and appeared in a children's court today.
He was granted strict conditional bail on charges of affray, carrying a knife in a public place and being armed with intent.
Police say strike force detectives are still working to track down those responsible for the fatal stabbing.
The adult carnival section of the show will be shut today as forensic teams comb through the area but it is expected to reopen tomorrow.
Police do not believe the attack was random but rather that two groups of males met at the show and a confrontation broke out.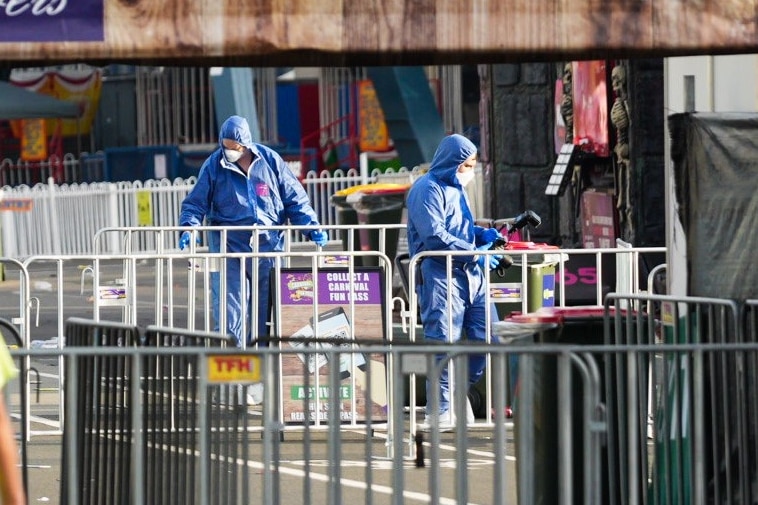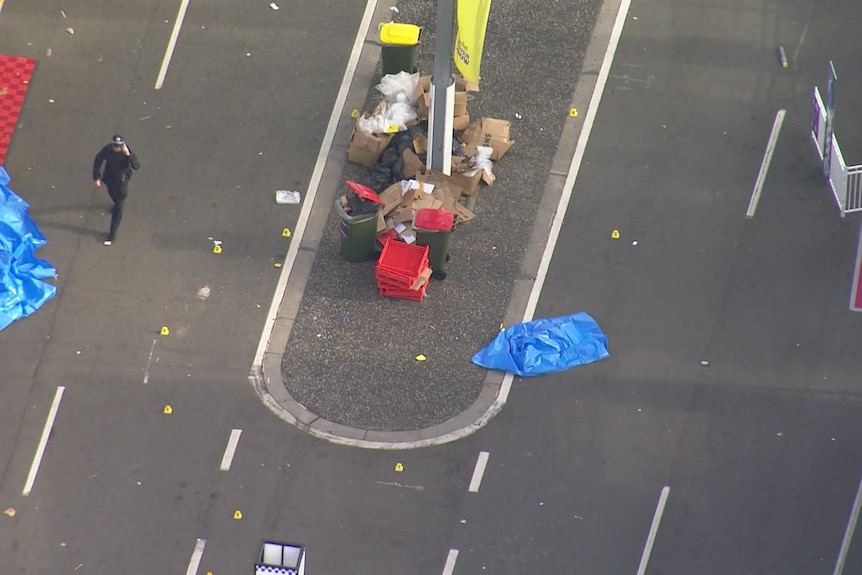 The general manager of the show, Murray Wilton, rejected claims event security failed and said there were metal detectors at entrances, private security guards and a large police presence in the ride area.
Mr Wilton said it was not possible to check every person's bag on arrival but random bag checks were conducted.
"We have over 850,000 people who come to the show over 12 days, to physically check everybody's bag would be almost impossible," he said.
"We've done everything we can possibly do.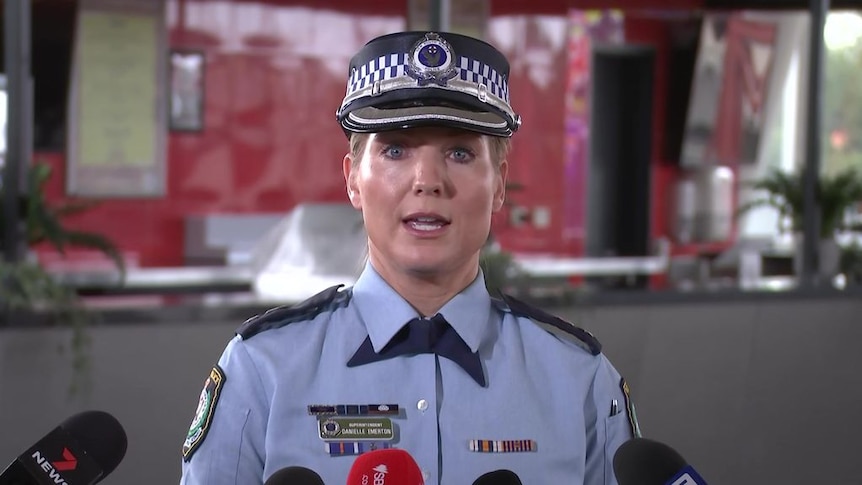 "We apologise. It was a horrific experience … we're doing everything we can do today to ensure the safety of our patrons is intensified tomorrow."
He said the financial loss of closing part of the show today had "not been discussed".
"I don't think anyone is concerned about a financial loss. Someone has lost their life at our house and it's disgraceful."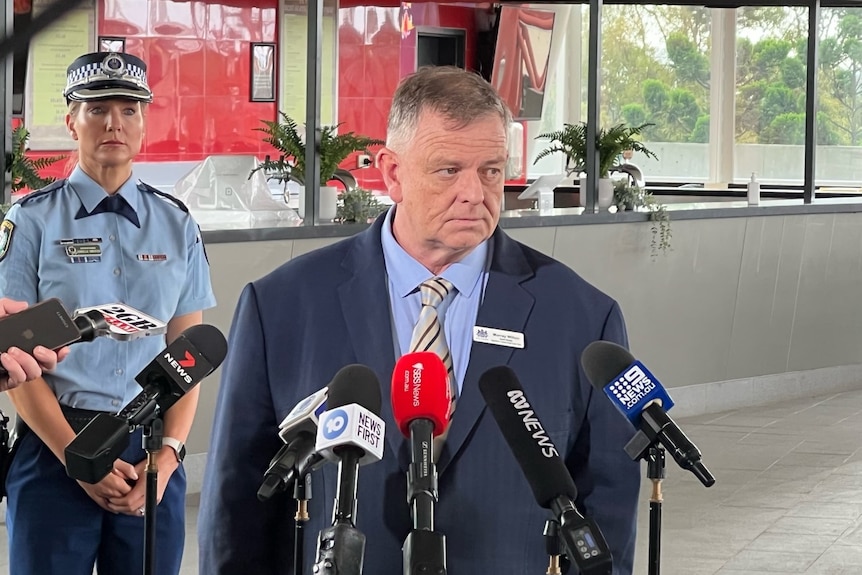 NSW Police Superintendent Danielle Emerton reassured the public the Royal Easter Show remained safe despite the "senseless" attack.
"I can guarantee there will be a huge police presence, as there already is at the show, and we are working really hard with the Royal Easter Show and Royal Agricultural Society to ensure the security of the show is maintained.
"It is still a safe family environment."
Superintendent Emerton said police were at the scene within "seconds" but needed the public's assistance in finding the other people involved in the fight.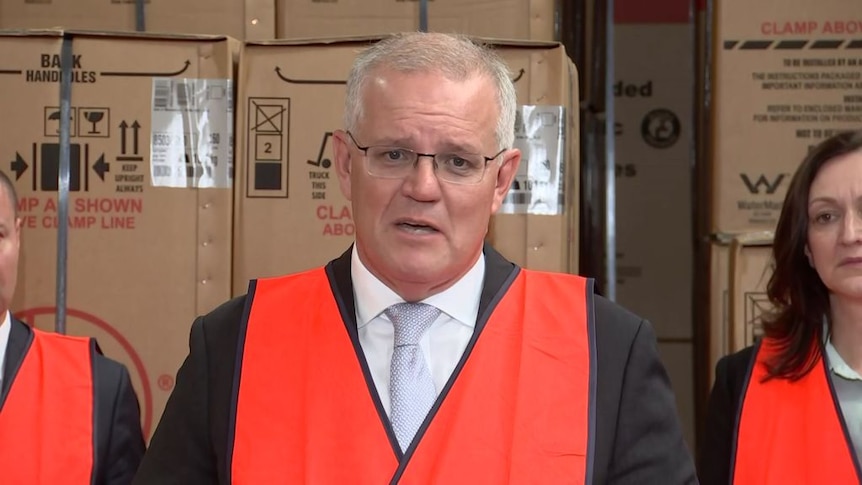 "We know that there were thousands of people at the show last night and we know that there's a lot of vision that is out there," she said.
Many people in attendance have already uploaded videos and pictures to social media showing people fighting near the rides.
Footage from the scene shows several people involved in a brawl, with one person appearing to repeatedly knee and punch another.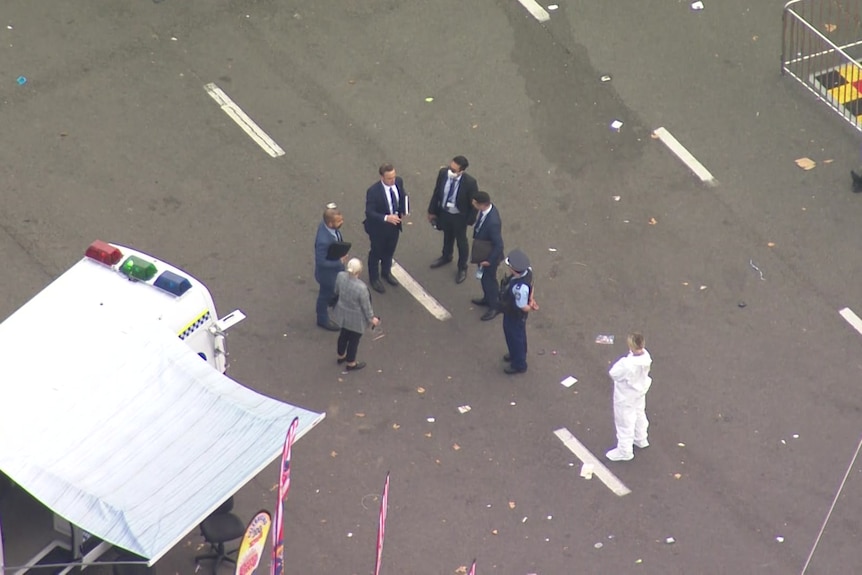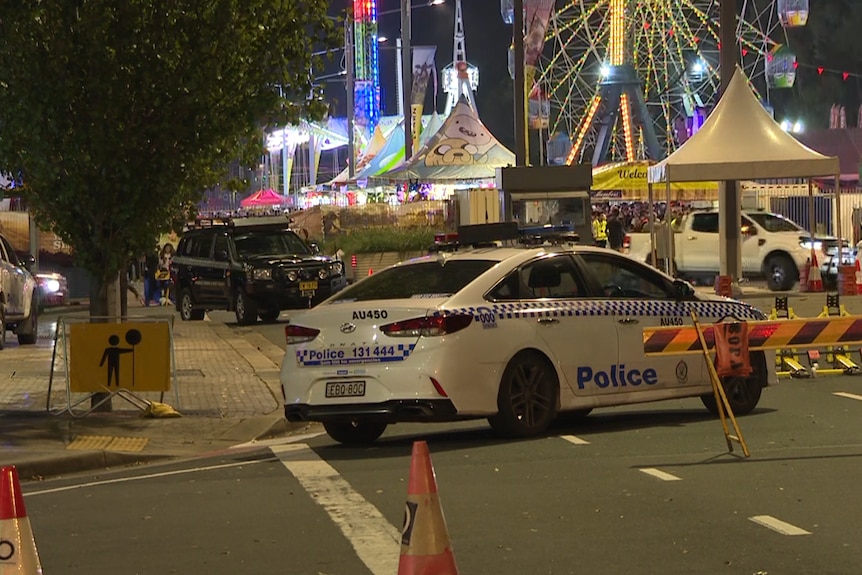 Prime Minister Scott Morrison said he was "deeply distressed" about the extreme violence at the event.
"All our kids will be going to the Royal Easter Show. My kids will be going to the Royal Easter show. We want them to be safe. This is a very distressing event," Mr Morrison said.  
"The violence that is there, that has no place. It has no place in this country. It has no place at an event where people are coming to enjoy themselves." 
NSW Ambulance Inspector Mark Whittaker said the youth died on the way to hospital despite the efforts of paramedics.
"When paramedics arrived, one of the patients was in cardiac arrest after having suffered a traumatic chest wound," he said.
"Paramedics performed CPR and a number of other critical interventions at the scene before loading the patient for transport to Westmead Hospital. Unfortunately, despite best efforts, he couldn't be resuscitated."
Inspector Whittaker said it would have been a "very confronting scene" for the dozens of people who witnessed the incident.