Ballotpedia tracked two new state-level candidates in Florida between Sept. 4 and Sept. 10. This was two more candidates than the prior week. 
Both of the candidates are Democrats running for the state legislature in 2024.
Details on these candidates are below: 
Rodney Jacobs (D) is running for Florida State Senate District 35. Jacobs said, "…My foremost priorities are: Economics for the Dinner Table; Education that promotes prosperity; Environmental Protection; and the Prevention of Sickness. However, none of these goals can be achieved without effective bipartisan collaboration. I believe in the power of unity and creating a platform where constructive dialogue can flourish with all constituencies."
Gillean Stone (D) is running for Florida House of Representatives District 104. Stone said, "My community is feeling threatened traveling to work [in reference to immigration law (SB 1718)] … I'll do a better job by being more visible in outreach, connecting with the millennials in our district."
Since the beginning of the year, Ballotpedia has identified 62 candidates for state-level office in Florida. Five hundred and eighty-five candidates ran for state-level office in Florida in 2022, while 520 ran in 2020. In 2022, 238 were Democratic, while 276 were Republican. In 2020, 266 were Democratic and 194 were Republican. Nationally, Ballotpedia has tracked 666 Democrats and 823 Republicans running for state-level office in 2023, and 144 Democrats and 187 Republicans running in 2024.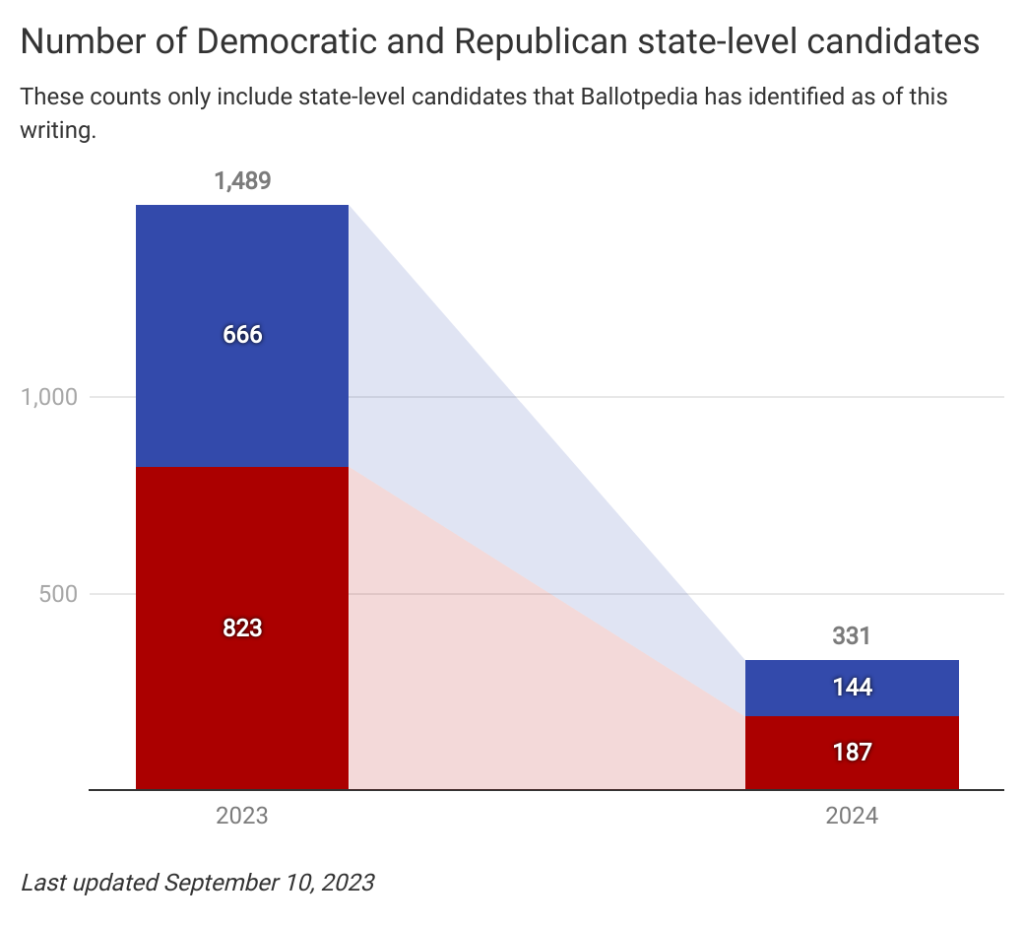 Additional reading: 
Learn More