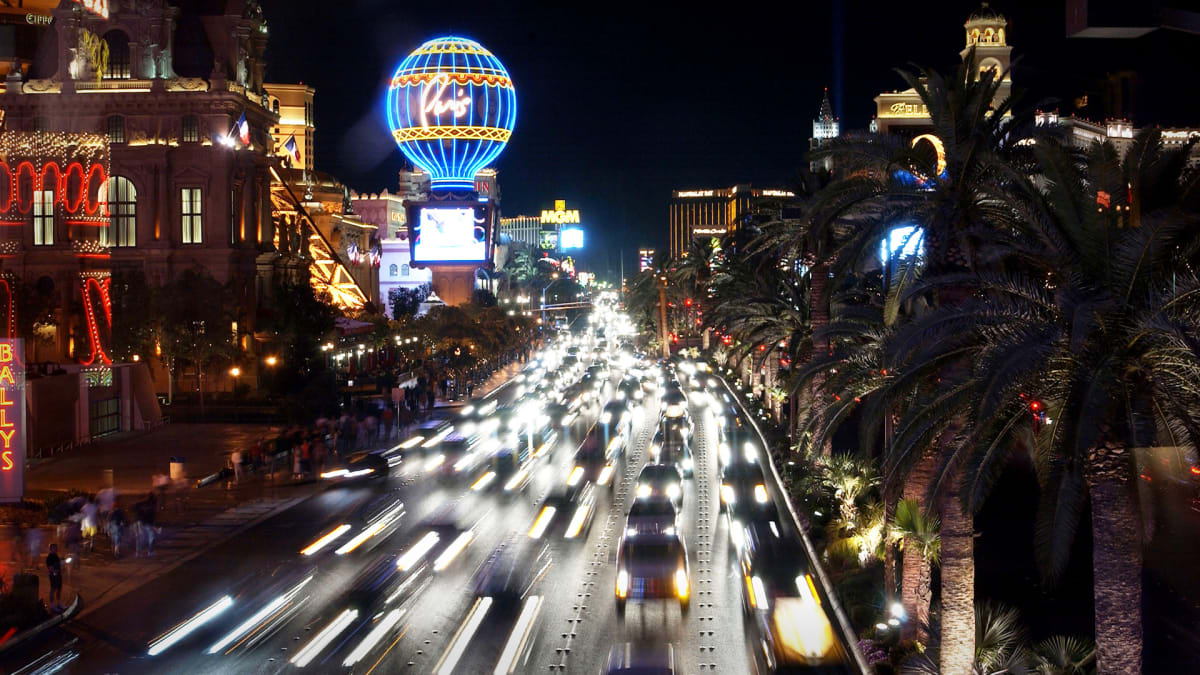 Nothing ever stops moving on the Las Vegas Strip. It may happen slowly, but the iconic 4.2 mile road has long been a source of constant change.
Casinos rise only to eventually be replaced and even the biggest names sometimes change. Sometimes the changes are small -- The Stratosphere became The Strat and what's now The Flamingo, a Caesars Entertainment (CZR) property, was once The Fabulous Flamingo and the Flamingo Hilton. It wasn't the Flamingo Capri as that was the name once used at the Imperial Palace, which is now Caesars the Linq.
DON'T MISS: Construction Halted On Major Las Vegas Strip Casino Project
Even Fontainebleau Las Vegas, which hasn't even opened yet after a nearly 20-year construction odyssey, has carried the names The Drew and JW Marriott Las Vegas Blvd. before being reacquired by its original owners and bringing back its original name.
Now, two huge Las Vegas Strip properties will carry new names and major renovations. One, the former Bally's, which is owned by Caesars, not Bally's Corp, (BALY), which just bought The Tropicana and plans to eventually give it the Bally's name, has been rebranded as the Horseshoe. The second property, Mirage, which MGM Resorts International (MGM) sold to Hard Rock International, has just begun its transformation into carrying its company's name.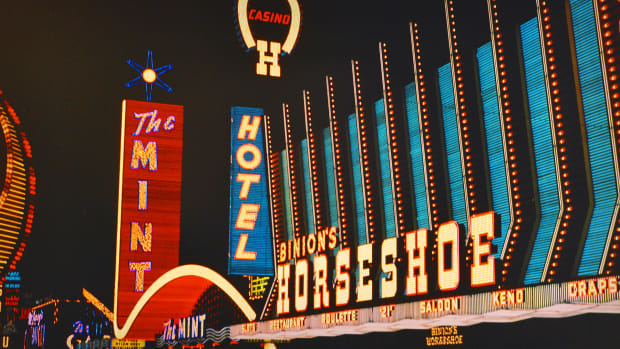 Horseshoe Is More Than a Name Change
For years, the Horseshoe name existed on Fremont Street at the property now known as simply Binion's. It was known as a gambler-friendly casino with nods back to classic Las Vegas. Caesars, which owns Horseshoe name and uses it around the country, wanted to bring some of that classic Las Vegas spirit to the Las Vegas Strip.
"At Horseshoe, it's all about the gambler. Since 1951 Horseshoe Casinos have been home to the best odds, highest limits, and biggest jackpots. So, it's fitting that we bring Horseshoe back to Las Vegas, and right on the Las Vegas Strip," said Horseshoe General Manager Jason Gregorec. "Holding to the Horseshoe tradition of providing impeccable service, our guests will see the property transform over time, ensuring we aren't disrupting the excitement while we make the transition."
Now, after about a year of renovation, the Bally's name has been dropped and the property has officially become the Horseshoe. Caesars held a grand opening March 24 that was attended by Benny Binion, son of Jack Binion, who created the Horseshoe brand and has a steakhouse bearing his name in the newly renovated property.  
In addition to becoming a host for the World Series of Poker, the new Horseshoe also offers an all-ages arcade, and a sportsbook/restaurant created by celebrity chef Guy Fieri.   
"Bringing the Horseshoe brand back to life in Las Vegas allows us to celebrate both our history and our future," said Caesars Regional President Sean McBurney. "2022 starts a new era for the Caesars Entertainment empire in Las Vegas, one being heralded by the return of Horseshoe."
Mirage Begins Its Journey to Becoming Hard Rock
Hard Rock International officially got permission from Clark County to begin its bold reinvention of Mirage. A lot of attention has gone to the Guitar Hotel which will replace the iconic Mirage Volcano, but that's not the only major change coming.
The new owner has been clear that it wants to add more gaming options at the resort with plans including growing the casino floor to 174,000 square feet, nearly double its current size while adding  1,164 more slot machines and 161 more table games.
"Hard Rock will be adding slot machines, small pits and electronic table games to various spots in the casino as part of its mission to drive up gaming volume. For example, a six-table pit was recently added to the BetMGM Sportsbook, where it can capitalize on visitors lounging to watch games during March Madness and other major sporting events," the resort's new president Joe Lupo told the Las Vegas Review-Journal. 
"So much of Vegas is about non-gaming revenue, but we believe we can get that back at The Mirage," Lupo said.
Lupo would not share any updates on construction plans for the Guitar Hotel. The 600-room, 660-foot-tall building will replace the Mirage Volcano, which currently is still being operated,