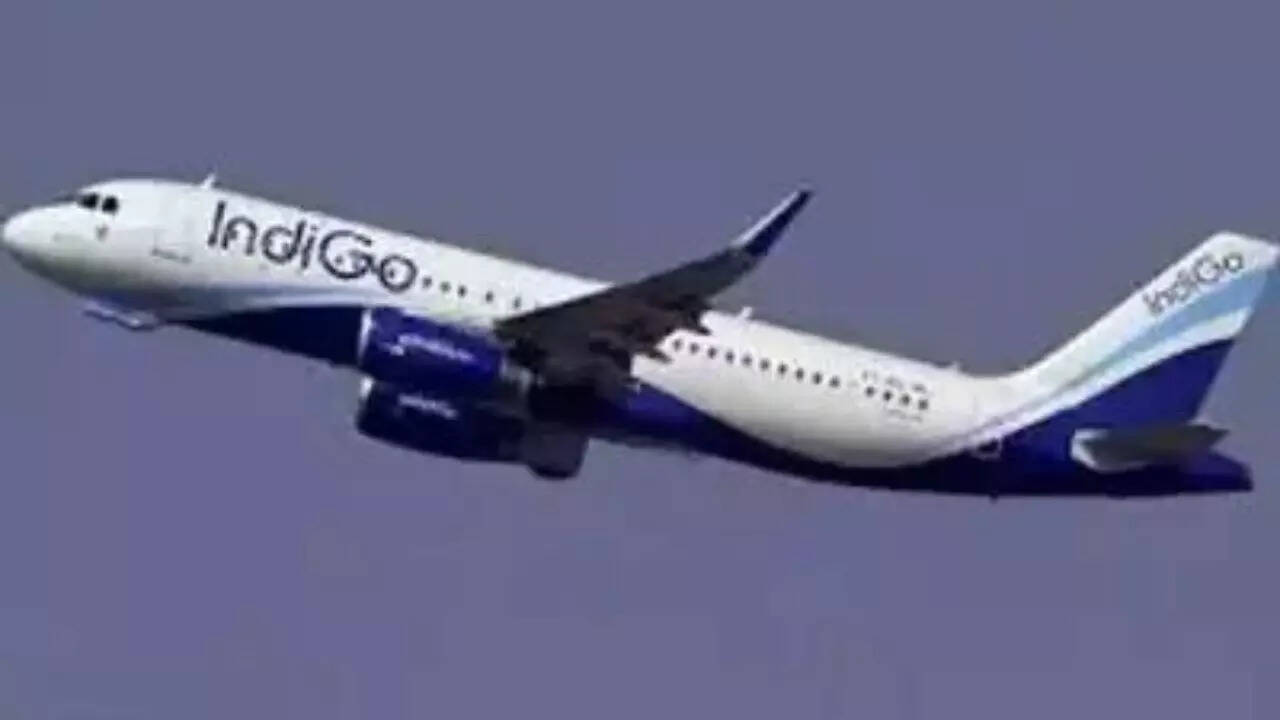 PATNA: Two inebriated flyers were arrested in dry Bihar for allegedly consuming liquor on board of IndiGo's Patna-bound flight. The unruly passengers were handed over to the airport security agency CISF after the flight landed at Jayaprakash Narayan International Airport, and the matter was reported to the police.
The accused were identified as Nitish Kumar and Rohit Kumar, both residents of Hajipur, Vaishali. Their breathalyzer test indicated they were drunk, the police said on Monday.
Vinod Peter, SHO of Airport police station confirmed the arrest of two passengers and said that they will be produced in the court and forwarded to jail on Monday after their Covid-19 test.
"The breathalyzer test has been done and it confirmed that they consumed liquor. The police got the information about the incident around 9.45pm on Sunday, following which the arrest was made and the FIR was registered under excise act. Both the youths are in their late-20s and they had gone to Delhi for some business-related work," he told TOI on Monday.
He added: "No liquor bottle was found from their possession. During the interrogation, the accused told the police that they drank liquor at Delhi airport before boarding flight for Patna."
The incident took place on Sunday night in IndiGo's Delhi-Patna flight (6E- 6383), which landed in Bihar's capital at 8.48pm. Soon after boarding the flight from Delhi at 7.20pm, the fellow passengers noticed that two flyers were in inebriated state and reported the matter to the crew members.
Additional Director General (ADG) of Police (Headquarters) Jitendra Singh Gangwar informed that the flight attendant kept the drunken passengers separately from other flyers, to ensure that the other passengers did not face any discomfort. "On reaching Patna, they were handed over to the police. The accused were booked under Section 37 of the Excise Act. The airlines in their complaint did not give any information about misconduct or heckling by these passengers on board," he told the media persons.
"With reference to the incident that took place onboard 6E 6383 from Delhi to Patna, the matter is under investigation with the authorities. We would like to clarify that there was no altercation onboard the aircraft, as what is being reported in some sections of social media," IndiGo spokesperson said
Airport director Anchal Prakash said in an issued statement on Monday: "At around 8.45pm, pilot of IndiGo flight (6E- 6383), Delhi- Patna on Sunday intimated about unruly passengers on board. Two passengers were identified by IndiGo and under escort of CISF they were brought in arrival area where the airlines official made report and handed over the two passengers to police authorities."