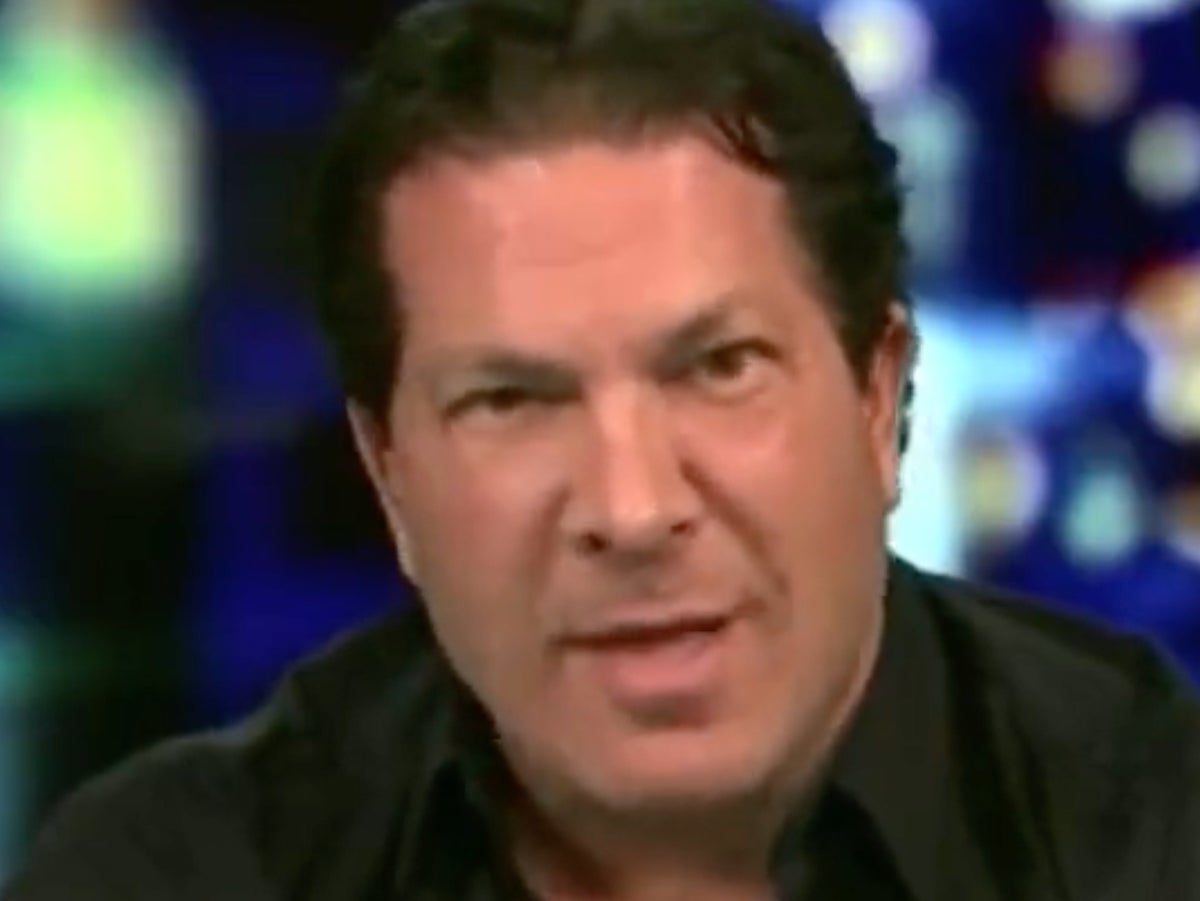 Donald Trump's lawyer said on Sunday that he wouldn't attempt to defend the former president's recent social media posts in relation to a possible criminal indictment, stating that he was "not a social media consultant".
Attorney Joe Tacopina made the comment in reference to an image which Mr Trump posted on his social media site, TruthSocial, on Thursday night.
The picture showed Mr Trump holding a baseball bat next to Manhattan District Attorney Alvin Bragg - the man who is leading the criminal probe into hush-money payments that the former commander-in-chief allegedly made to porn star Stormy Daniels during the 2016 campaign.
On Friday morning, the Manhattan DA's office received an envelope of white powder and a death threat directed at Mr Bragg. The substance turned out to be harmless. Mr Trump took down the post a few hours later.
"I think that was an ill-advised post that one of his social media people put up, and he quickly took down when he realized the rhetoric and photo that was attached to it," Mr Tacopina told NBC's Meet the Press on Sunday.
"I'm not his social media consultant," he added. "I'm not going to defend or condemn anything regarding social media. That's not what I do. I'm not a Trump PR person."
Mr Tacopina joined Mr Trump's legal team in late January and appears to be less of a vocal Trump loyalist than many of his predecessors including Sidney Powell, Rudy Giuliani and Jenna Ellis.
The New York criminal case relates to a payment made by Michael Cohen, Mr Trump's former attorney and "fixer", to adult film actress Stormy Daniels during the 2016 campaign.
The payment, according to Mr Cohen and Ms Daniels, was meant as hush money to keep her quiet about an apparent affair between herself and Mr Trump years earlier.
Mr Trump claimed last week that his arrest was imminent in the Manhattan DA's probe but that failed to materialize.
A Grand Jury is currently deliberating whether to bring charges against Mr Trump in New York. He is also facing two unrelated criminal investigations in Washington DC and Georgia.