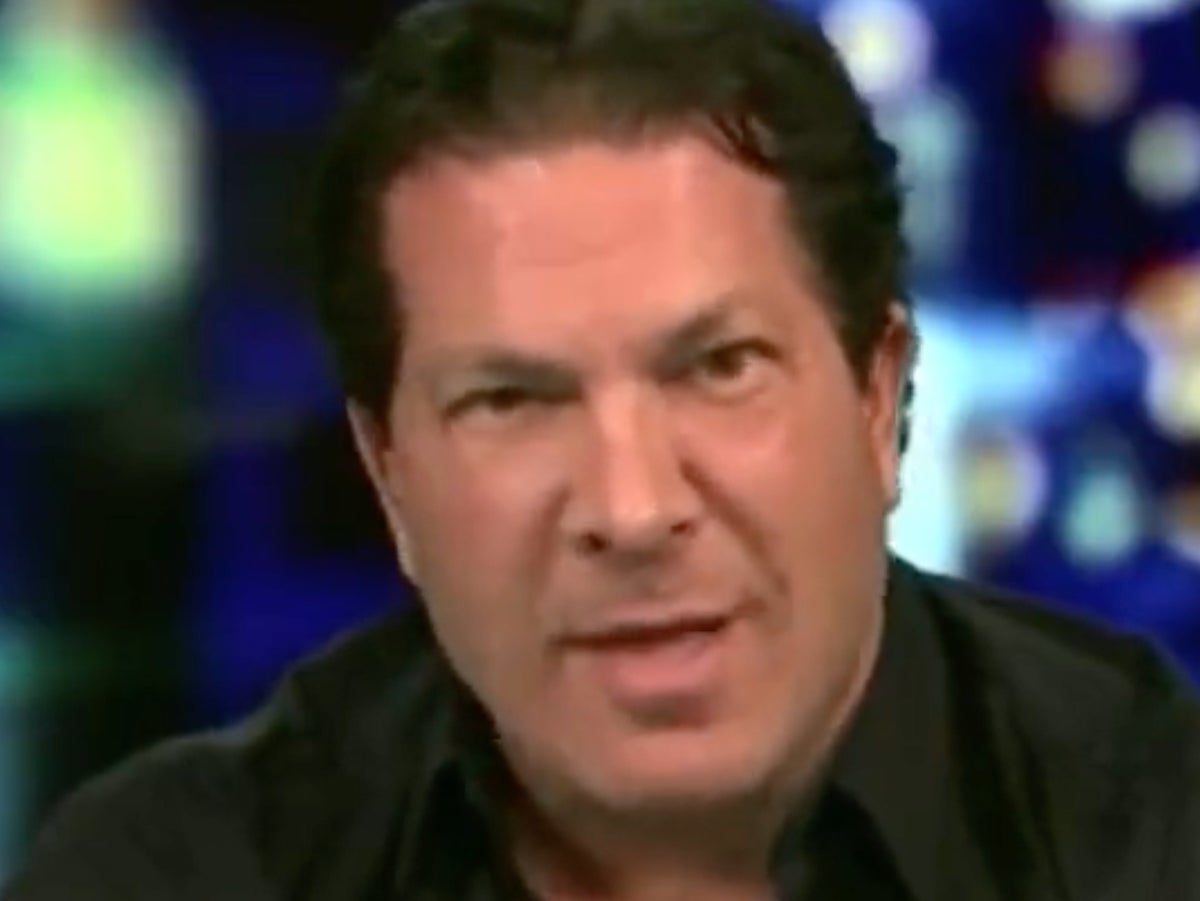 The lawyer representing former President Donald Trump in the hush money payments probe appeared on CNN in 2018 and seemed to criticise the payments as potentially "illegal" and a "fraud".
Joe Tacopina is representing Mr Trump, making a number of recent media appearances defending him in relation to the investigation by the Manhattan DA.
Mr Trump predicted that he would be detained on Tuesday in connection to the probe, which looks at the 2016 payments made to porn actor Stormy Daniels for her to remain silent about her allegations that she had an affair with Mr Trump in 2006.
The allegations of campaign finance fraud against Mr Trump may lead to his arrest.
Mr Tacopina has recently slammed former Trump fixer Michael Cohen, who spent time in prison after making the payments to Ms Daniels, reportedly on Mr Trump's behalf.
Mr Tacopina has also argued that the possible detention of Mr Trump at the direction of Manhattan DA Alvin Bragg would be politically motivated.
"Alvin Bragg once said, I hope he remembers these words, he can't see a world in which he would base a prosecution of Donald Trump on the word of a convicted puncher and felon like Michael Cohen," Mr Tacopina said on CNN last week.
"He is still a convicted perjurer, someone convicted of lying, and it's not about vengeance; it's all about vengeance for him," he added.
Twitter user Acyn posted a clip of Mr Tacopina from 2018, in which he appears on a CNN panel discussion with Frank Bruni of The New York Times and CNN's Laura Coates.
Mr Tacopina appeared to say that alleged payments and subsequent falsification of records were an "illegal agreement".
"I mean, you know, once that net is out, once the microscope is on you, everything is fair game," Mr Tacopina said on 14 March 2018, according to a CNN transcript. "And it's hard to argue, 'oh, you can't look at this or you can't look at that'. So, yes, if there's an issue with that payment to Stormy Daniels being that it was made on behalf of the candidate. Okay. And it was not declared. That's fair game. Unfortunately, if that's the case."
"And you know, quite frankly, you know, Michael Cohen, again has made statements that would give rise to suspicion," he added. "For any prosecutor to say that doesn't make sense, that a lawyer took out a home equity loan with his own money, paid somebody that he didn't even know on behalf of a client who, by the way, had the wherewithal and the money to afford $130,000. And, by the way, didn't tell the client about the settlement agreement. It's an illegal agreement. It's a fraud, if that's, in fact, the case."
"It doesn't pass the straight-face test, and quite frankly, if that is what happened, we have a potential campaign finance issue," he added.
When reached by The Independent for comment, Mr Tacopina emphasized that twice during his 2018 appearance, he said, "if that is in fact the case".
"I was opining on a hypothetical that was posed by the host without [knowing] any of the facts. That is [why] I qualified my statements. The facts as I have now learned clearly show, that is NOT in fact the case," he said in an email.
"My mind hadn't changed about the issue but what has changed is that I learned the facts," he added.
"My response was based on a hypothetical question … which is why I qualified my response TWICE," he noted.
The clip prompted some mockery from Twitter users.
"2018 Joe Tacopina makes the case against 2023 Joe Tacopina," journalist Aaron Rupar tweeted.
Former Democratic operative Josh Schwerin added: "Trump may not have done his due diligence on this hire."
"Here is Attorney Joe Tacopina, discussing the impact of the hush money payments for Trump in 2018. He later contradicted these statements in an interview with @AriMelber last Tuesday, AS TRUMP'S LAWYER in the case. Conflict of interest much?" lawyer Amee Vanderpool said.