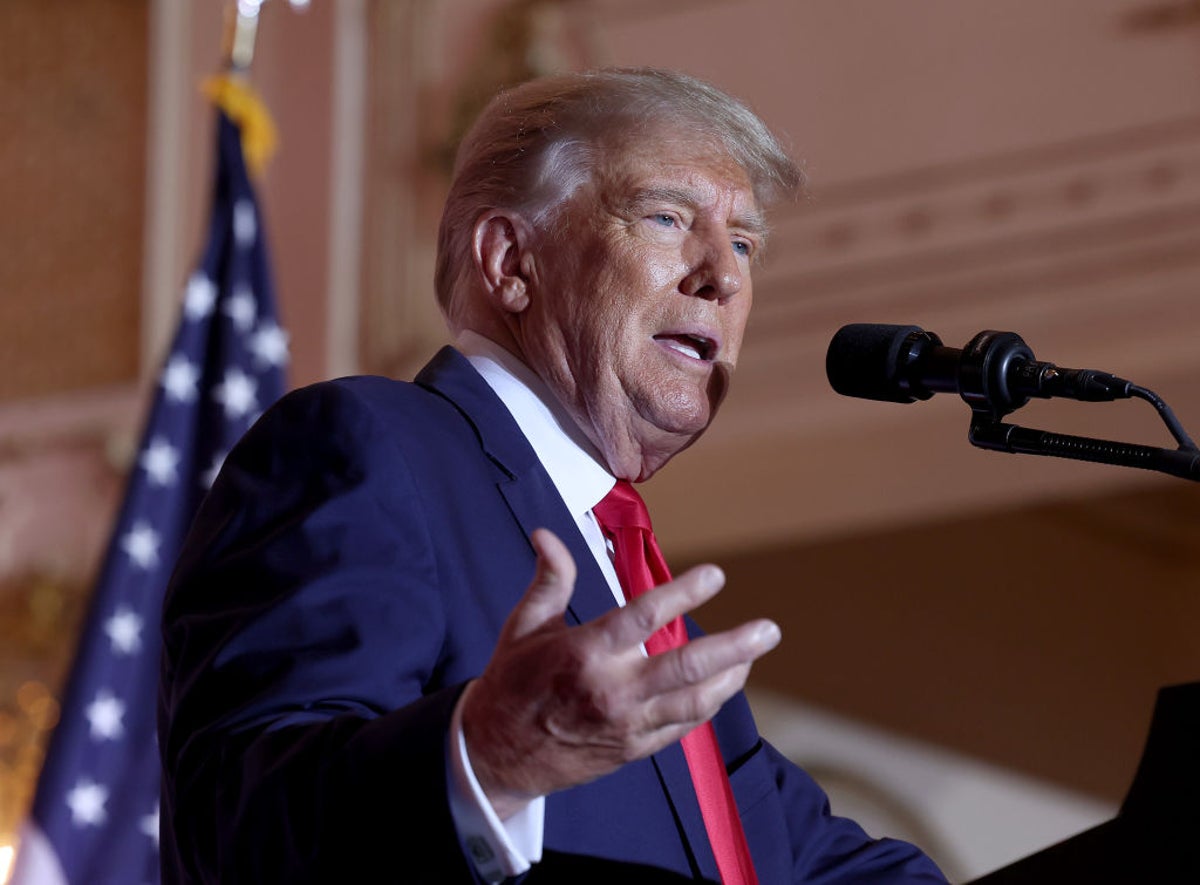 Donald Trump has attacked the special counsel investigating him in vicious and personal terms in a new multi-part rant on Truth Social.
Calling special counsel Jack Smith a "thug", Mr Trump also attacked the prosecutor's wife.
"Jack Smith(?), is a Trump Hating THUG whose wife is a serial and open Trump Hater, whose friends & other family members are even worse," Mr Trump wrote on his social media platform. Mr Trump also parroted Ric Grenell, who served as his ambassador to Germany and his acting Director of National Intelligence, who alleged that he put a high-ranking government official in prison for his opposition to Mr Trump.
"For seven years, from the day I came down the escalator in Trump Tower, the Democrat Party has WEAPONIZED the 'Legal' System, using City, State, and Federal Law Enforcement against me and the Republican Party as though they were a Private Protection Agency," Mr Trump said. "The greatest Witch Hunt in American History must end now."
Mr Smith was appointed by US Attorney General Merrick Garland to take over the investigation into classified documents found at Mr Trump's Florida estate, as well as the US government's investigation into the January 6 attack on the US Capitol.
"I beat the Fake Impeachments, the disgraceful Mueller Persecution, and much else that the Fake News doesn't want to write or talk about, but this charade MUST STOP NOW!!!" Mr Trump said.
Mr Trump's latest outburst comes after The Washington Post reported that Mr Smith's office sent a new round of subpoenas to former Trump campaign officials seeking financial information.
"His conflicts, unfairness, and mental state of derangement make him totally unfit for the job of "getting Trump." Go after Biden and the Biden Crime Family instead," Mr Trump said on Truth Social.
Mr Garland tasked a Trump-appointed federal prosecutor in Illinois with investigating any potential wrongdoing, but Mr Trump said that the US Attorneys offices in Illinois and Delaware, which is probing into Mr Biden's son Hunter, were weak.
"The Election was RIGGED, and we are now losing our Country. We can't let that happen. MAKE AMERICA GREAT AGAIN!"
Andrew Feinberg contributed reporting