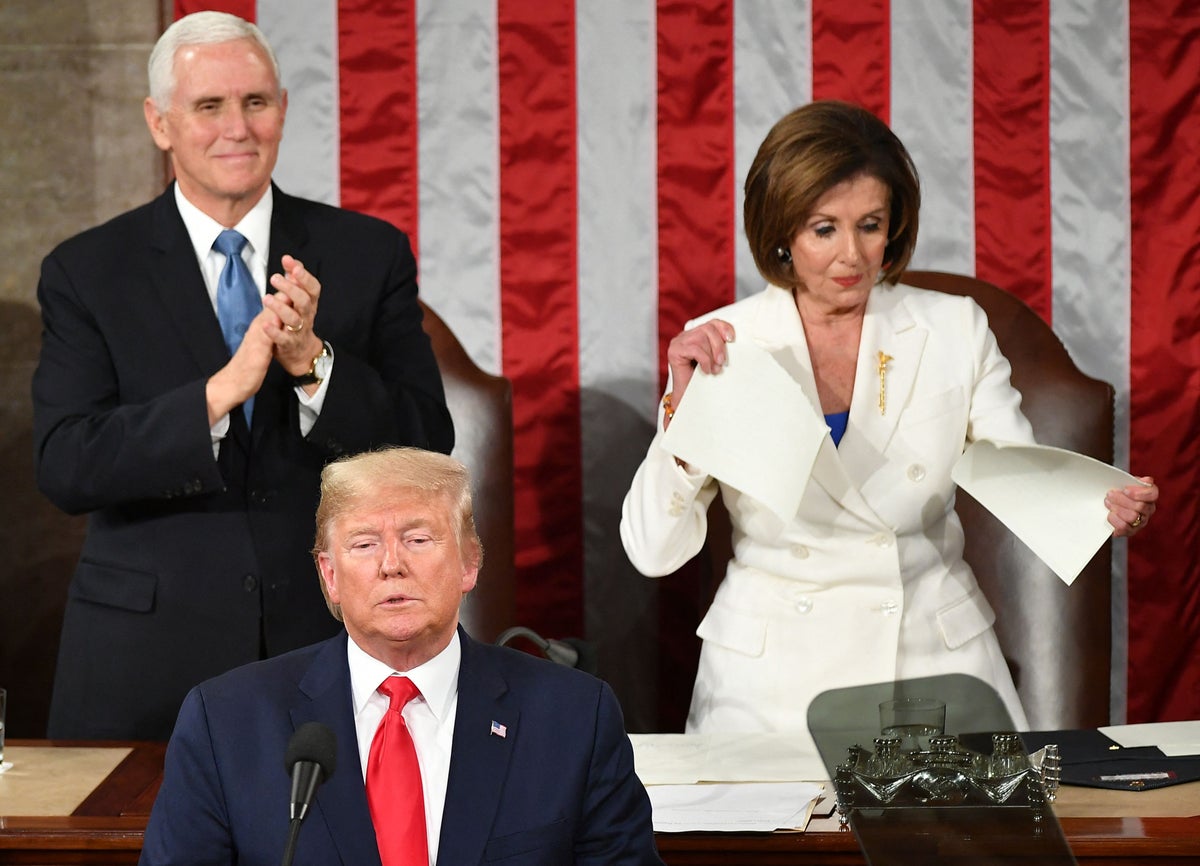 Donald Trump and Mike Pence are scheduled to speak at the National Rifle Association (NRA) convention in Indianapolis in April, putting the former president and his vice president into the same room likely after two years.
Mr Pence has been vocal in recent times in his criticism about his former boss, who has lashed out as well. The ex-vice president is expected to officially challenge Mr Trump and throw his hat in the ring for the 2024 presidential elections.
One of the last reported meetings between the two Republicans had taken place in January 2021, almost a week after the Capitol riots where a pro-Trump mob had chanted "Hang Mike Pence!" That meeting had reportedly lasted for 90 minutes.
The NRA leadership forum could now put the two Republicans in the same room after almost two years.
Both of them are listed as confirmed speakers by the NRA for its 14 April event, but it has not been confirmed if the estranged Republicans will share the stage together or actually meet.
The two will be joined by a number of other Republican speakers at the event, including New Hampshire governor Chris Sununu, senator Mike Braun, South Dakota governor Kristi Noem and former Arkansas governor Asa Hutchinson.
The event could become the second time Mr Trump and Mr Pence headline an NRA convention in Indianapolis. They had previously headlined the event in the state in 2019.
The meeting comes on the heels of the school shooting in Nashville that killed three nine-year-old students and three school staff.
Mr Pence served as Mr Trump's vice president for four years, but later earned his former boss's scorn for not working to overturn the 2020 presidential election results while presiding over the certification of the election.
The rivalry between the two has intensified as the Jan 6 House Committee launched an investigation into Mr Trump's role in the riots and Mr Pence released his memoir giving a first-hand extensive account of his exchanges with his former boss after the election and during the riots blaming him.
"You're too honest," Mr Pence recalled Mr Trump as telling him in early January 2021. "Hundreds of thousands are gonna hate your guts... People are gonna think you're stupid."