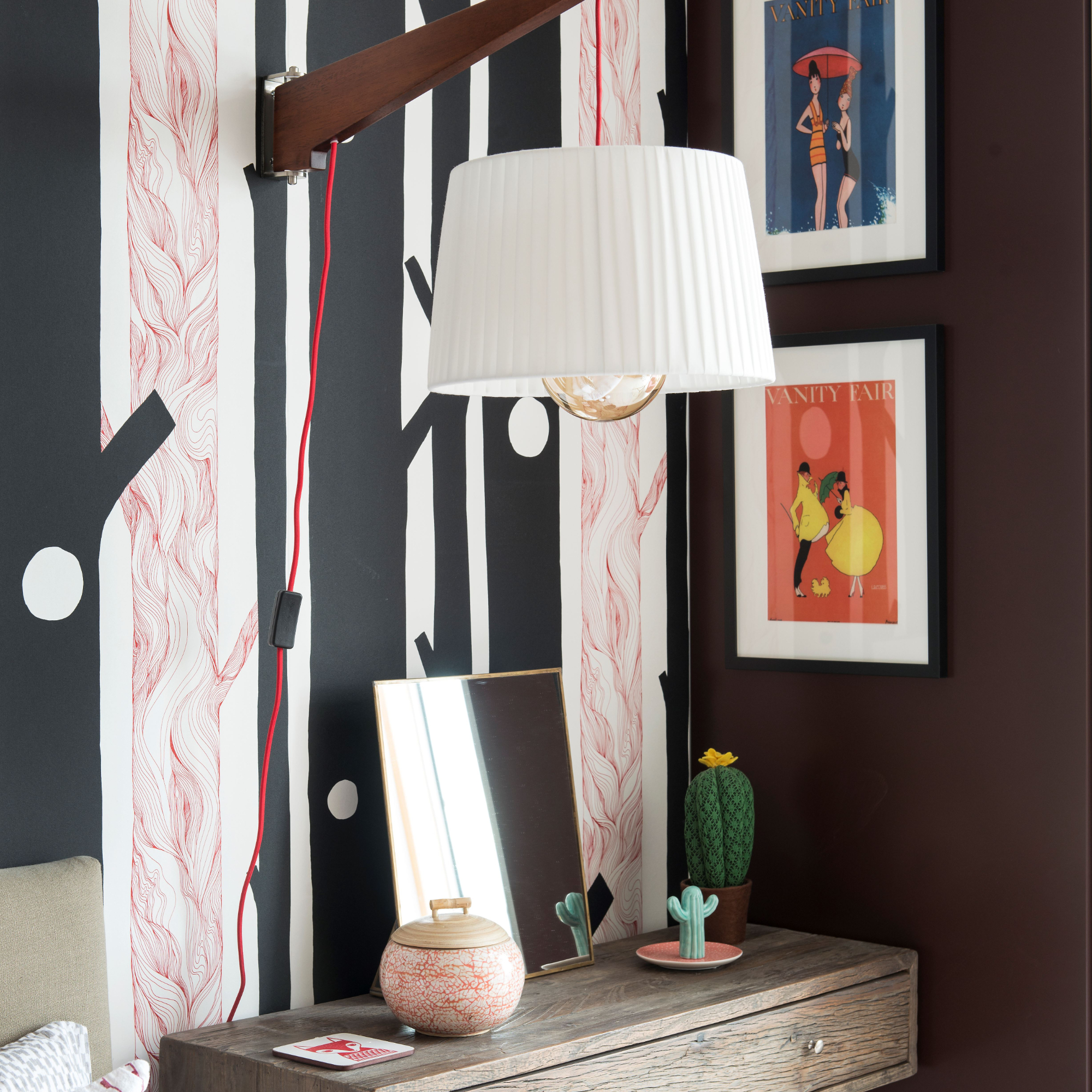 You guessed it. There's yet another new home decor trend sweeping social media, and it's inspired by no one less than one of our favourite resident 'It Girls' herself, Carrie Bradshaw.
Following the launch of the second season of TV's hottest show at the moment, And Just Like That, with the return of the New York fashion icon's antics, we've once again been catapulted into the heart of shabby-chic styling, leaning wall art, and the innovative use of a chair as a bedside table.
We've heard of the 'downtown aesthetic' that's been sweeping the latest bedroom trends (especially small bedrooms, at that) but if you're looking to capture an even heartier NYC vibe, look no further.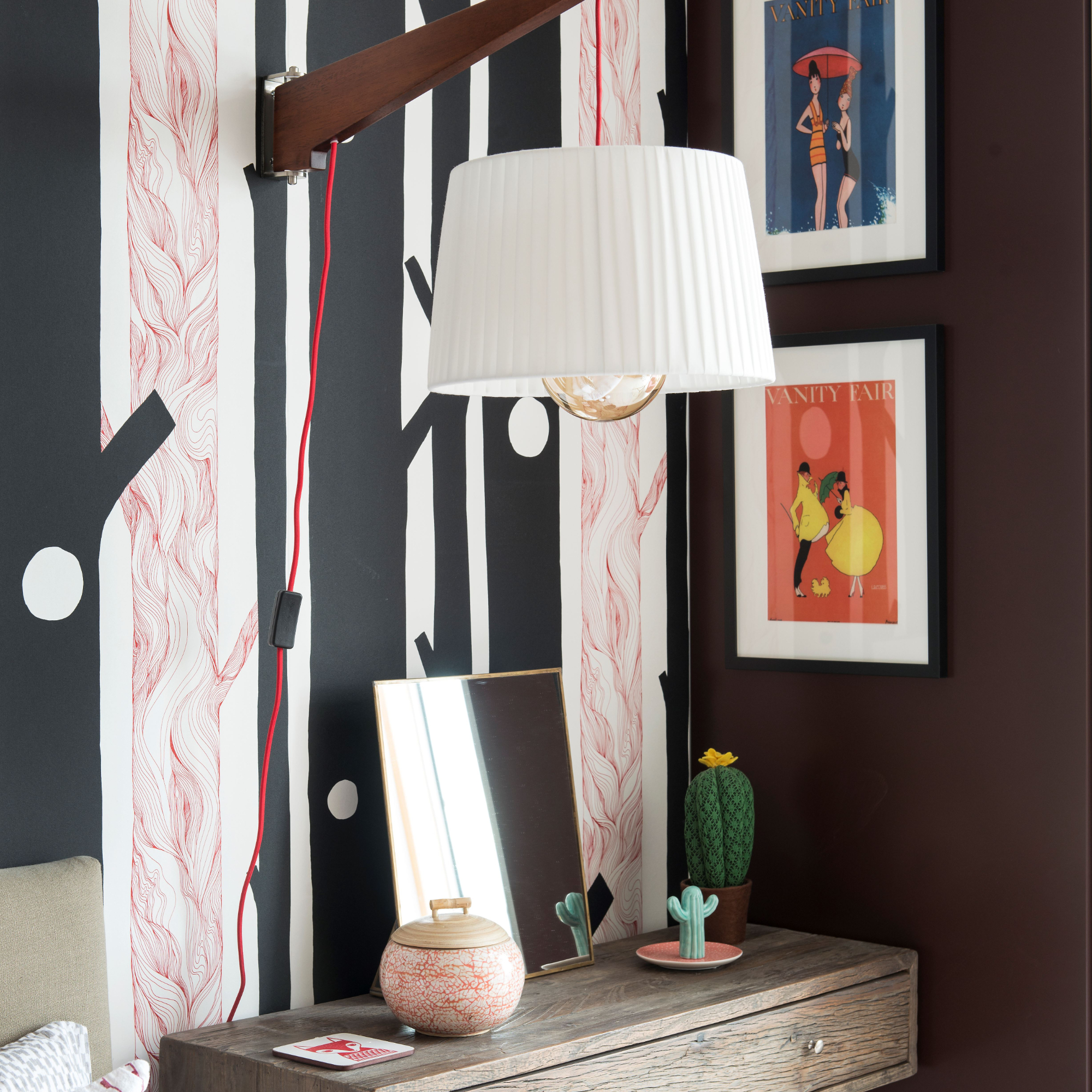 The 'It Girl' aesthetic
'Most people primarily associate Sex and the City with fashion, but the interiors are just as iconic. The release of And Just Like That has certainly revived people looking to create the ultimate NYC bedroom aesthetic, inspired by Carrie Bradshaw's very own room,' says Matt Siberry, head of home at Pinterest UK.
'From the famous (and enviable) walk-in wardrobes to trendy wall art and book-filled shelves, we're seeing people come to Pinterest to pull their inspiration into a mood board and shop to create their very own 'It Girl' vibe interior.'
'While we don't all have the luck to live in a New York brownstone, you can certainly recreate what's in it,' assures Matt.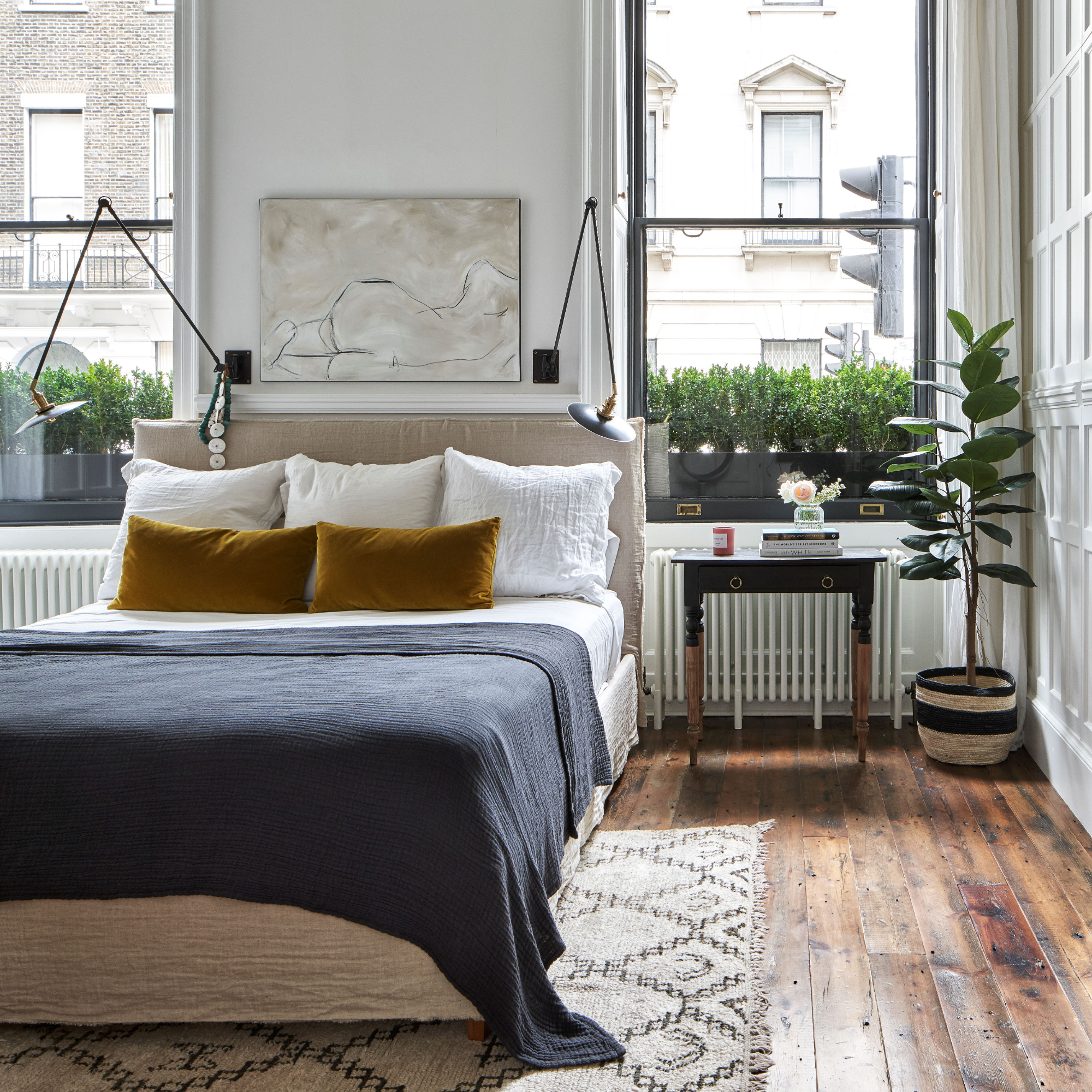 How to achieve the 'It Girl' aesthetic in your home
We've previously covered ways to give your shoe storage a Carrie Bradshaw-worthy makeover, but what about the rest of your home? Where do we even start with capturing this coveted NYC vibe in our painfully British living spaces?
Luckily for us, we've got Etsy's trend expert, Dayna Isom Johnson, locked and loaded with her insider tips and tricks for creating your dream city abode. Consider it your city getaway, all within the comfort of your own home.
1. Statement rugs
'Being an It Girl is all about confidence and bold choices, and this can be reflected in your home with statement pieces,' says Dayna.
'For example, you may be familiar with the iconic mismatched rug that graces the floor of New York's most iconic It Girl's bedroom. The bold decision to place that kind of rug on her floor creates an understated 'cool girl' vibe. She's not trying to make it match the rest of her home, she just likes the rug and made it work!'
And honestly, we could benefit from taking a page out of Carrie's book for our own rugs in our living room.
2. Pop of vintage
From vintage living room ideas to dark wood interiors, there's something so timeless about mixing second-hand bits into your otherwise on-trend and modern interior choices – and it's right on the vibe for the 'It Girl' look.
'One of my favourite feelings is the burst of adrenaline you feel after scoring a vintage piece that feels like a piece of interior history! As the series shows, It Girls adore pre-loved, vintage pieces that carry a story with them. Shopping for vintage items is not only a thrilling experience, but the most sustainable choice when it comes to acquiring anything new,' says Dayna.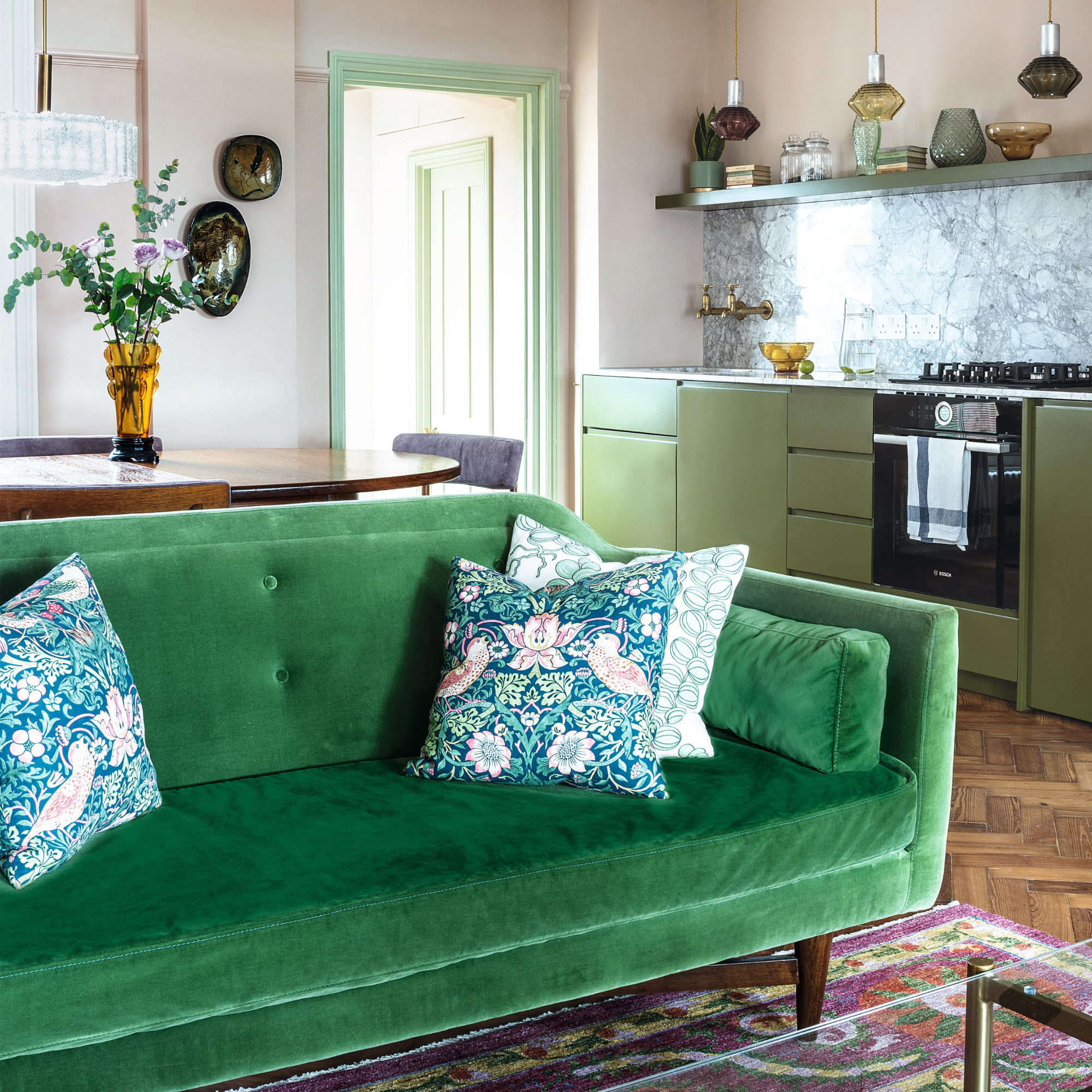 3. Lamps, lamps, lamps
As far as lighting trends go, lamps are essential for any It Girl space.
'They provide warmth, ambience and enhance the decor instantly. Lamps are a great way to create a focal point in your space. Whether you choose a bold, colourful lamp or a unique and eye-catching design, a lamp can bring personality and style to any room,' explains Dayna.
4. Leaning artwork
Not only is leaning art against the wall a brilliant renter-friendly decorating idea, but it also gives off a more 'effortless and casual' vibe that still looks incredibly sophisticated.
Dayna adds, 'Decorating a small space can be difficult, but incorporating leaning art into your space is a great way to create a focal point in a room to make it feel bigger than it is, as well as adding style and elegance.'
'Another benefit to leaning your art rather than hanging it, is that it allows you to unleash your creativity. You can mix large pieces with smaller pieces, or go really wild and use empty frames as well.'
5. A chair as a bedside table
And of course, would this be Carrie Bradshaw-inspired if we didn't talk about her iconic makeshift bedside table?
'Using a chair as a bedside table is so just so chic. If you've been on the hunt for nightstands but you're short on square footage, a chair could be the solution you've been looking for all along,' assures Dayna.
'Don't worry if the chair doesn't match, the more it stands out as a statement, the better!'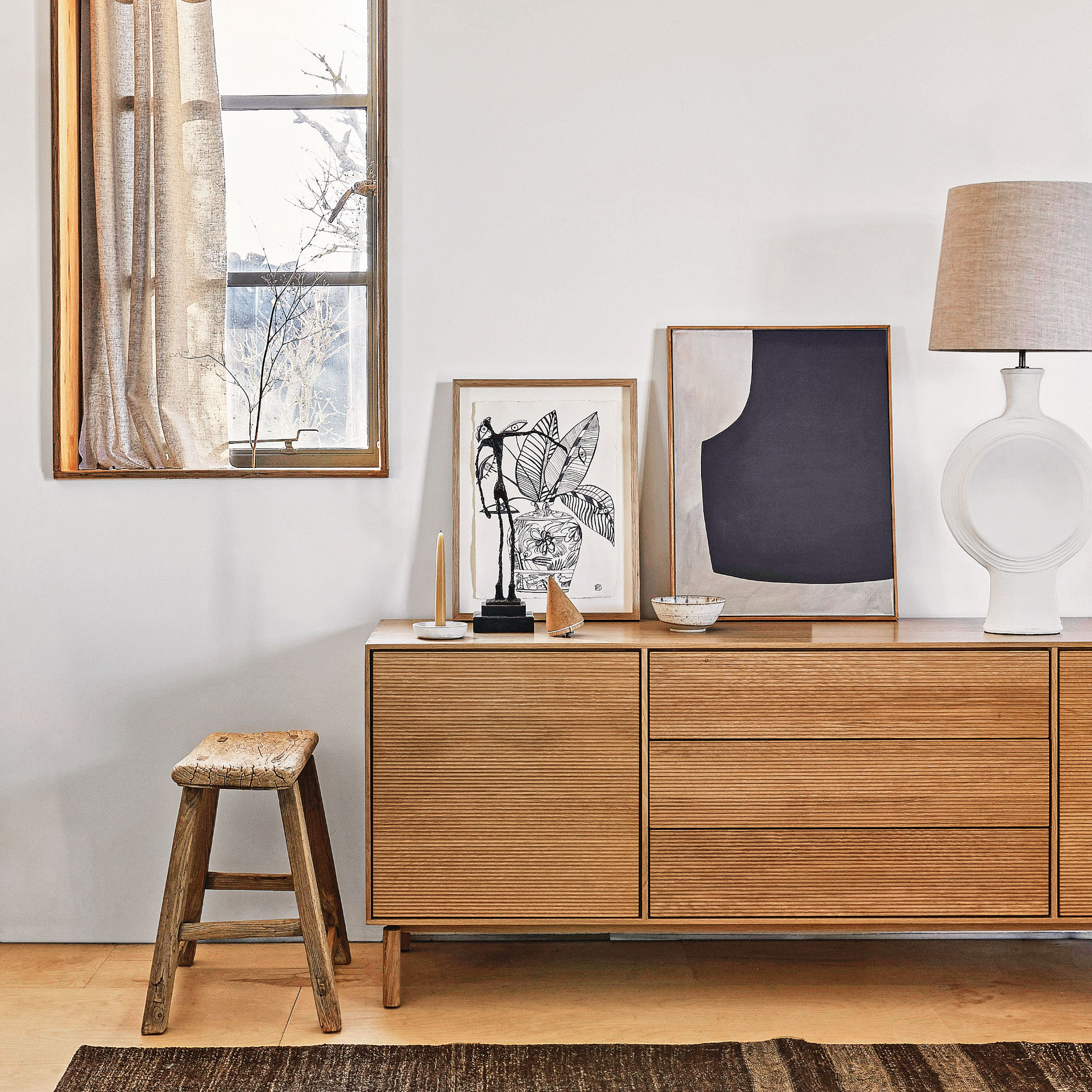 Even if you can't achieve everything on this list, simply filling your home with the things you love will do the trick more than anything – and seeing how much we loved Carrie's character and how it bled seamlessly into her interiors, we suppose we ought to just follow suit in that way.
Matt Siberry at Pinterest UK finishes with this: 'Carrie's room really mirrors her character and yours should do the same.'