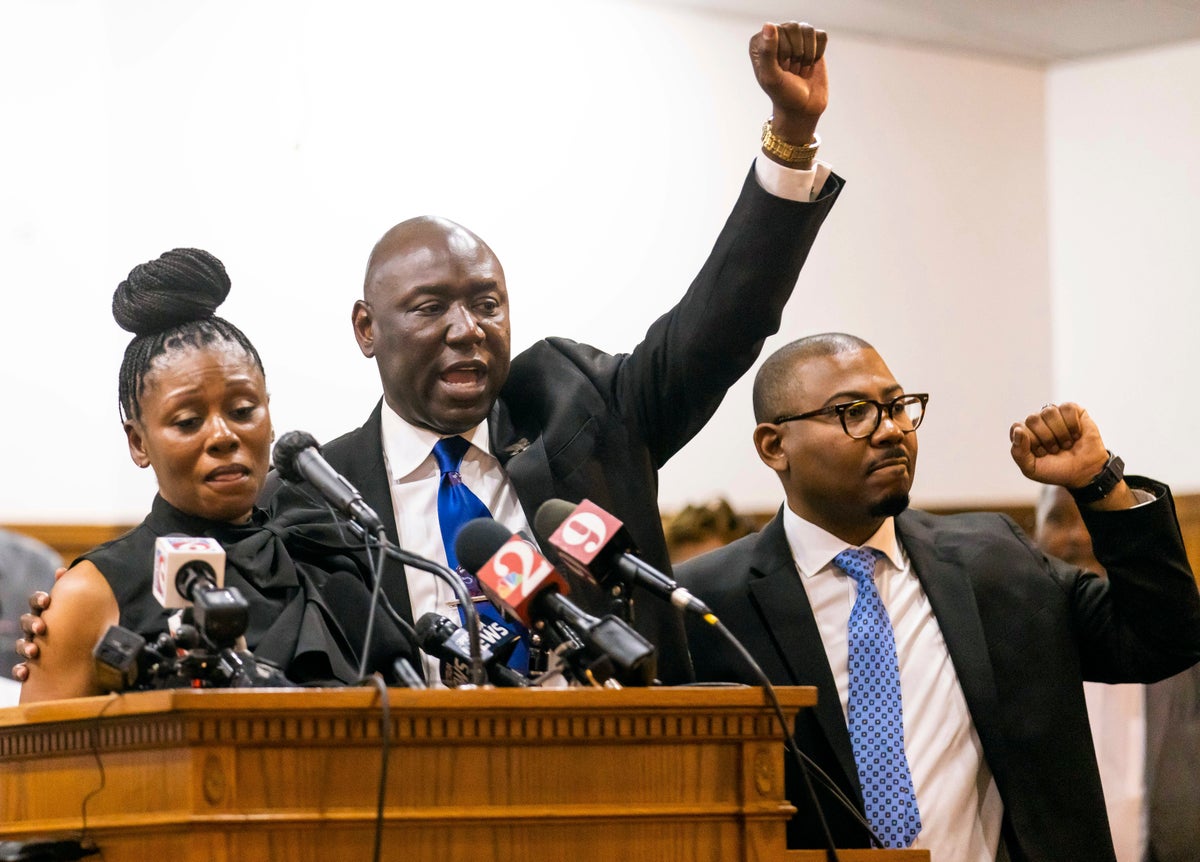 The children of a Black woman killed by her neighbour have been left deeply traumatised by the tragedy, according to their grandmother.
At least two of Ajike "AJ" Owens' children witnessed her fatal shooting following an argument with her 58-year-old neighbour Susan Lorincz on 2 June. The Black mother of four, 35, had confronted Ms Lorincz after the latter allegedly scolded her children and hit one of them with rollerskates.
Authorities in Ocala said earlier this week that Ms Lorincz shot at Owens through her door. The local sheriff dismissed the suspects' assertions that she feared for her life, noting that surveillance video contradicts those claims.
Ms Lorincz was arrested four days after the shooting, as authorities evaluated what role Florida's "stand your ground" laws played in the killing. She was finally taken into custody on Tuesday and charged with manslaughter with a firearm, culpable negligence, battery and two counts of assault.
Owens' mother, Pamela Dias, said that her grandchildren are having a challenging time coping with the loss of their mother, and what they perceive to be their fault for not preventing it. Owens' nine-year-old son, who alerted her mother that Ms Lorincz allegedly threw skates at him, was present when the shooting unfolded.
"In his soul and his heart, it's his fault that his older brother, his baby sister, and his baby brother, as well as himself, will never see their mother again, because he went home and told his mother what this woman did to him," Ms Dias said during a press conference on Wednesday, per WESH.
Owens' oldest child, 12, is also said to be struggling with feelings of guilt.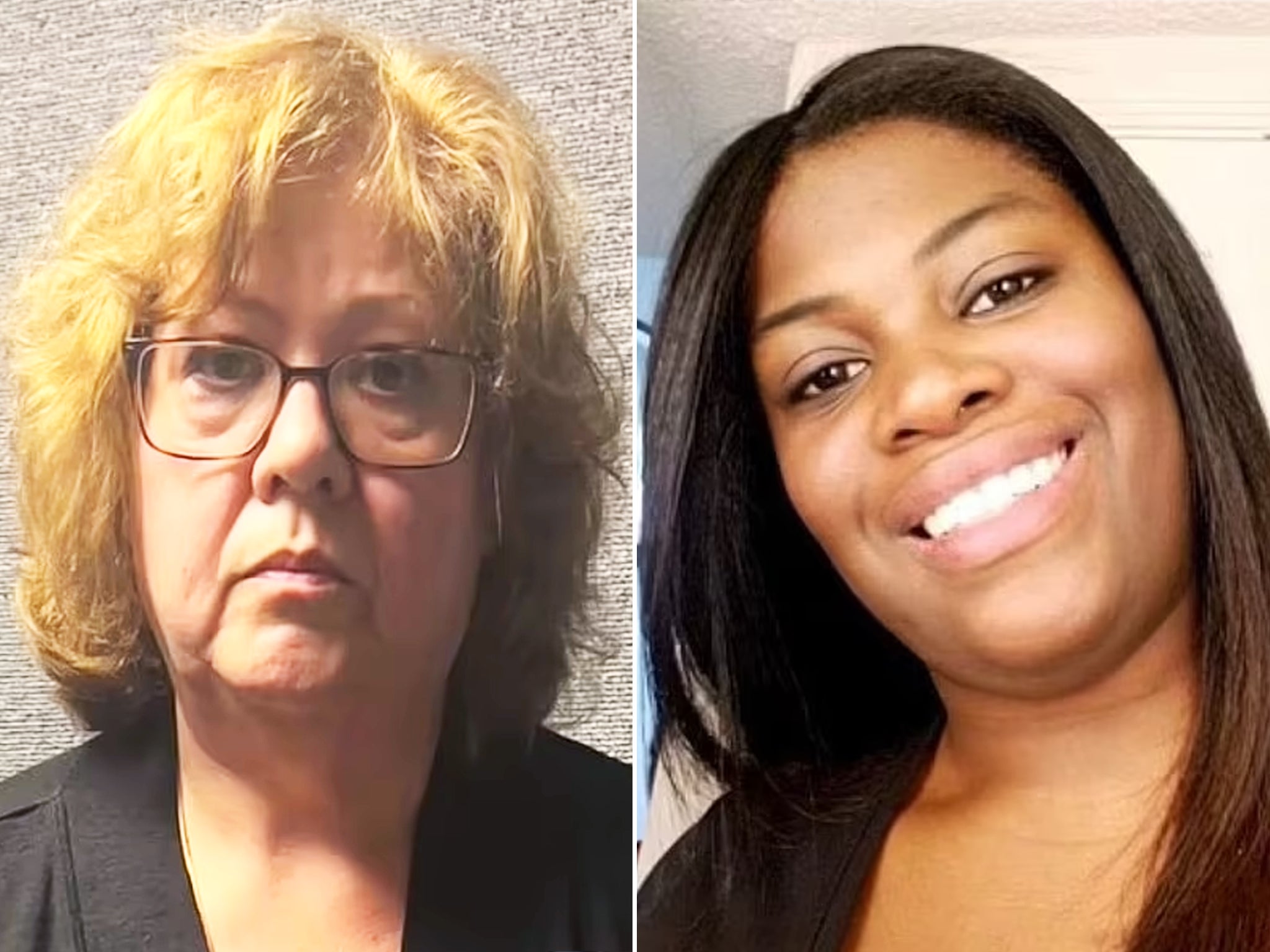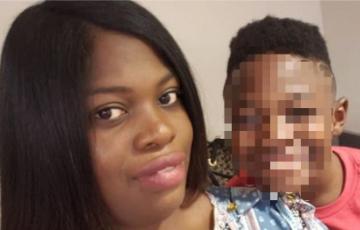 "He told me 'I couldn't save her. I tried to give her CPR,'" Ms Dias said. "They witness their mother murdered in cold blood, taking her away from them at such an early age. This is not fair that they have to deal with this."
Famed civil rights attorney Ben Crump, who is representing the family, said the delay in arresting Ms Lorincz had sent a heartbreaking message to Owens' family, especially her children.
"One of the reasons I am so relieved that Sheriff Woods made that arrest last night is that it tells Pamela's children it was not their fault," Mr Crump said.
Marion County Sheriff Billy Woods said on Wednesday that Ms Lorincz couldn't even see Ownes through her door to assess whether she was a threat. His agency has since said Ms Lorincz's actions "were not justifiable under Florida law."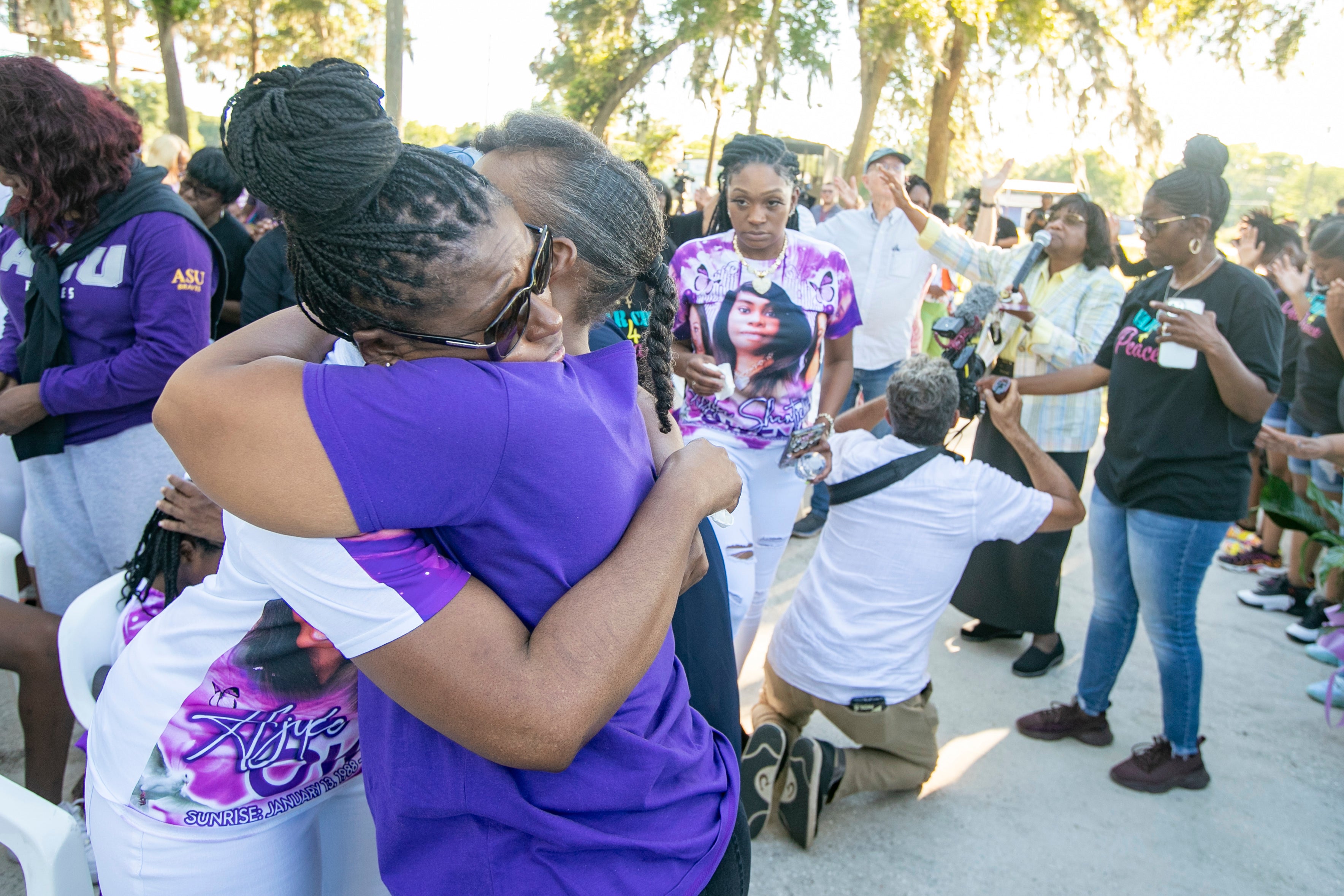 "There are things that people say that we're able to prove is a yellow flag, a bulls**t flag, and say no that is wrong," he told WFTV. "She couldn't see through the door, she couldn't see the individual. So her comments that she was in fear for her life… raises the hair on the back of our neck."
Ms Lorincz's bond was set at $154,000 on Friday. At an earlier appearance before the judge on Thursday, Ms Lorincz said that she was financially unstable and owed upwards of $20,000 in car payments.
She also said she filed for disability a week before the shooting and does not currently have a job. The owner of the apartment complex where the suspect and the victim lived reportedly told detectives he was evicting Ms Lorincz, according to CNN.
According to an incident report obtained by The Independent, Owens' children told deputies responding to the scene that they witnessed Ms Lorincz shooting their mother. Mr Crump has also alleged that Ms Lorincz yelled racial slurs at the children, but that has not been confirmed by the sheriff's office.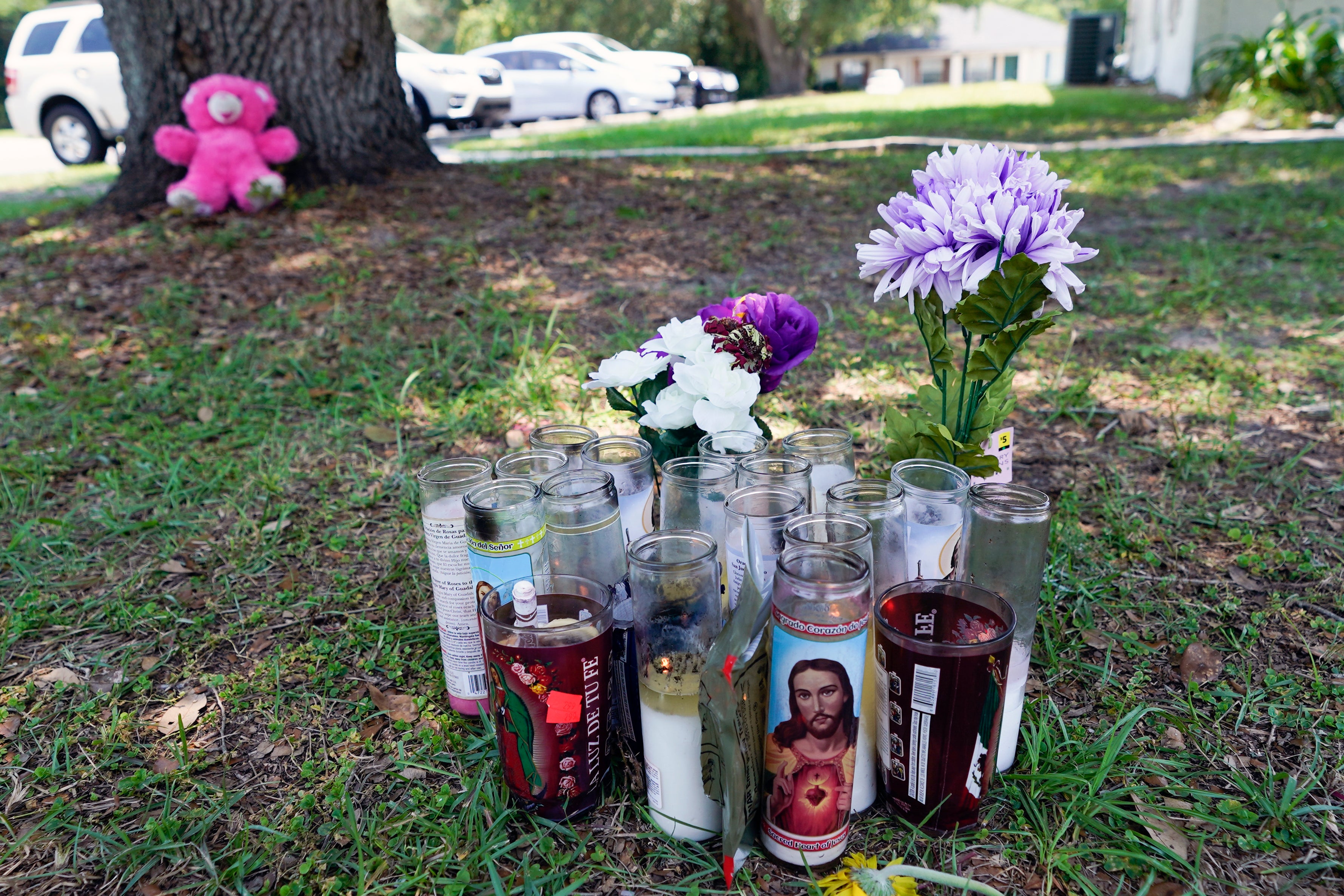 The tragedy followed a long history of altercations between the victim and her alleged killer. Since January 2021, Mr Woods said, deputies have responded at least a half-dozen times in connection with the feuding between Owens and the woman who eventually shot her.
"She was angry all the time that the children were playing out there," neighbour Lauren Smith told The Associated Press. "She would say nasty things to them. Just nasty."
Another neighbour told NBC News that several parents in the apartment complex had called the police after having issues with Ms Lorincz.
"It's an apartment complex. These are children who, you know, they're going to do things,' Phylis Willis told the outlet. "Every time they went even in the patch of grass over there, she would be like, 'Get off of my lawn, you b******, or you retards or you N-word.' She would wave guns at them."
Ms Lorincz is expected to appear in court for a hearing in the case in mid-July.