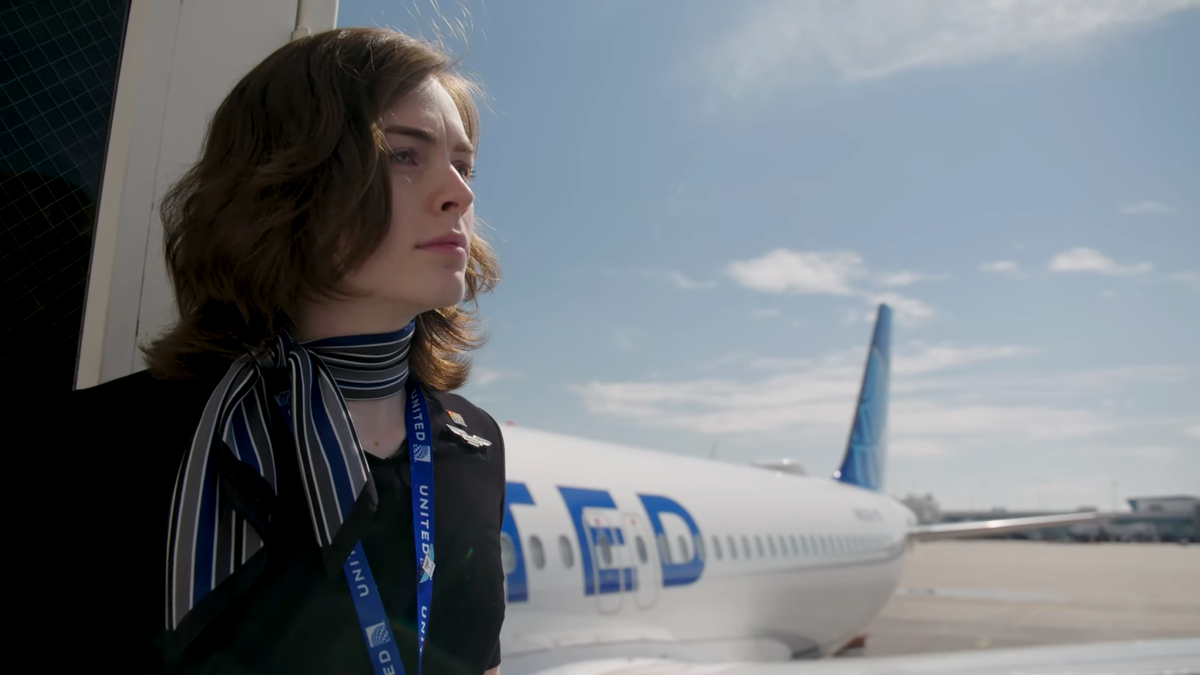 Kayleight Scott, a transgender United Airlines flight attendant who was previously featured in a company video for Trans Day of Visibility, was found dead in her Denver apartment in an apparent suicide.
The Denver Police Department told the Los Angeles Blade an investigation is still ongoing, and a final determination as to the cause of death will be made by the Denver Medical Examiner's Office.
Police were reportedly alerted when Ms Scott's followers on social media saw her posting potential references to suicide.
"I was up all night and out of nowhere I saw a post by Kayleigh Scott with her last goodbyes on this earth," one person familiar with the posts told LGBTQ Nation. "Many of us, just like myself, who couldn't sleep, jumped on it right away. All night I tried to reach out, called, texted, messaged her family on [Facebook], as did others. Finally someone was able to send the police for a wellness check, unfortunately it was too late."
In a Facebook post, Andrea Sylvestro, reportedly Ms Scott's mother, wrote, "I am so unbelievably proud to have you as my daughter, proud and amazed by everything that you have done in your life, your smile was absolutely beautiful, your laughter was unbelievably contagious, your heart was bigger than any of us could have ever understood."
United told travel site Paddle Your Owk Kanoo it was saddened by the loss of Ms Scott.
"We are incredibly saddened by the tragic loss of Kayleigh Scott and extend our deepest condolences to her family, friends and coworkers," the company said in a statement.
In previous social media posts, the Blade reports, Ms Scott had alluded to battling depression.
"2022 has been a year packed with upset and difficulty," she wrote in one post. "I saw too much death & loss in my life, I came to realize I work a meaningless job for a company that doesn't value me as an employee, I had my heart destroyed, I lost my nice little home and had to downsize significantly and start over. I'm really struggling to find happiness and hope. I'm begging 2023 to be better to me. Please."
In a 2020 United video campaign, Ms Scott spoke about the importance of coming out and living authentically.
"I used to be so embarrassed about being trans," she said. "All I wanted was to blend in."
"This is a story that I know is important for me to share, not for me, but for those out there who are still fighting social norms, the boundaries set upon them, fighting themselves."