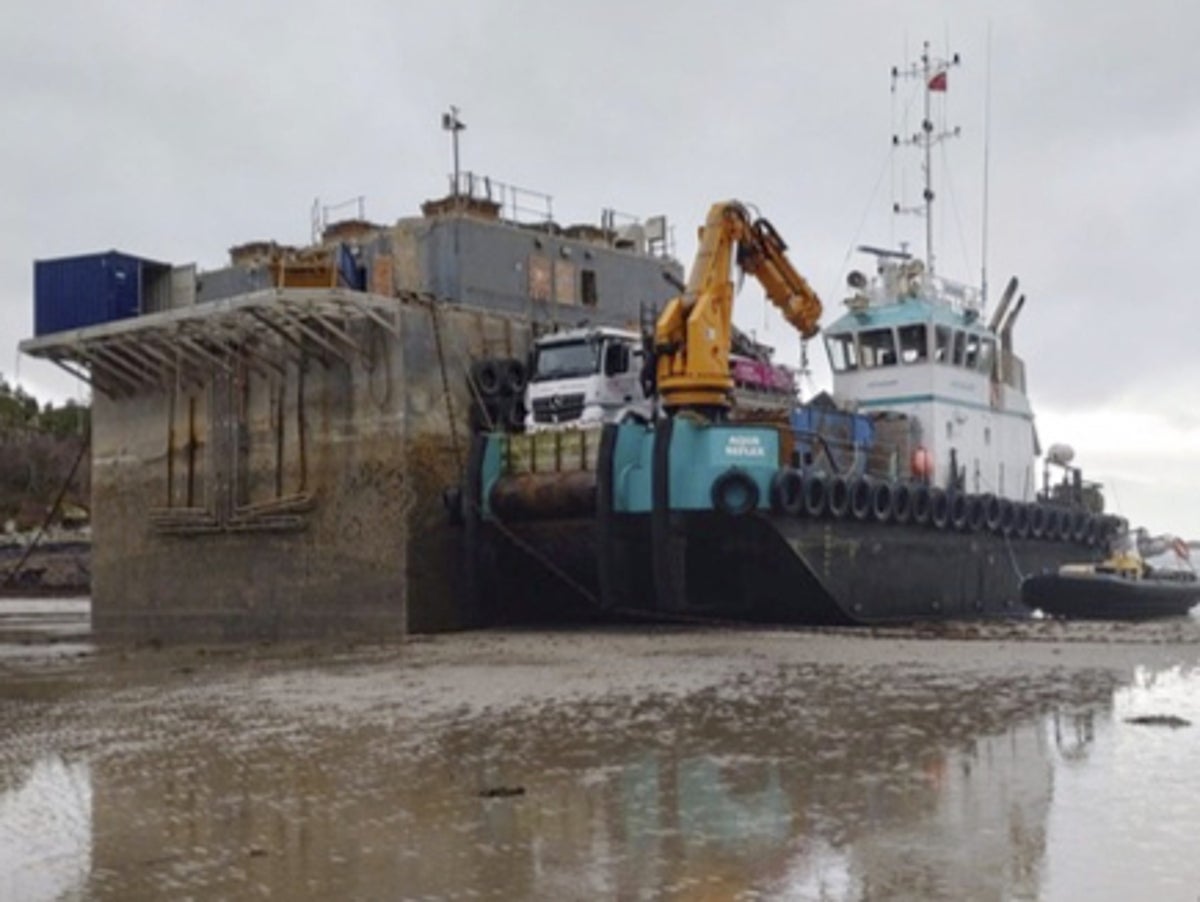 A "toxic" barge which sank during a storm more than a year ago is still beached in a scenic Highland bay – with furious locals claiming it has left a rotten-egg stink.
The barge, which served a fish farm off Portree, the Isle of Skye, was damaged during Storm Arwen in November 2021 and lay underwater there for more than 12 months.
It contained around 690 tonnes of waste water and rotting fish feed, with surveys also detecting hydrogen sulphide and methane gases.
Experts warned the fumes were "toxic in composition" and assurances were made it would be removed.
But more than a year on it is still lying in the bay, with locals fearing it could have an impact on human health.
In December the giant barge was towed round to Reraig Bay, on the edge of the Loch Carron marine protected area – which is home to rare flame shell beds.
It was beached to allow the remaining contents to be removed and the damaged vessel to be towed away for repair or scrap.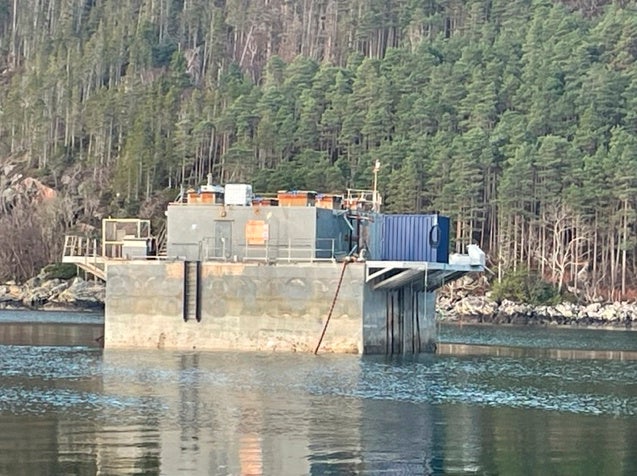 But locals are furious over delays in shifting the barge – owned by Faroese fish farm operator Bakkafrost, which bought over the Scottish Salmon Company in 2019.
Lou-Lou Troup and her husband Chris said the barge is just 150 metres from their house – and can be seen out their living room window.
Ms Troup, 66, said: "I am absolutely horrified that this stinky fish barge has been dumped in Reraig Bay, a beautiful place where people come to walk their dogs and collect local shellfish such as whelks and mussels.
"It is about 150 yards from our house. It's hideous and I'm worried about the danger of contamination if anything goes wrong or the weather is very bad. We seem to be being regularly fobbed off with deadlines that Bakkafrost cannot keep.
"The barge is still smelling of rotten eggs – hydrogen sulphide.
"There have never been any warnings of any risks involved, only platitudes about it being 'safe'. We consider that, given the circumstances, the company may be liable for a criminal prosecution and we are aware that the police are investigating this.
"Our main worry is that this becomes a regular dumping ground for similar activities and situations like this unless prosecutions are made by the environment agency or the police."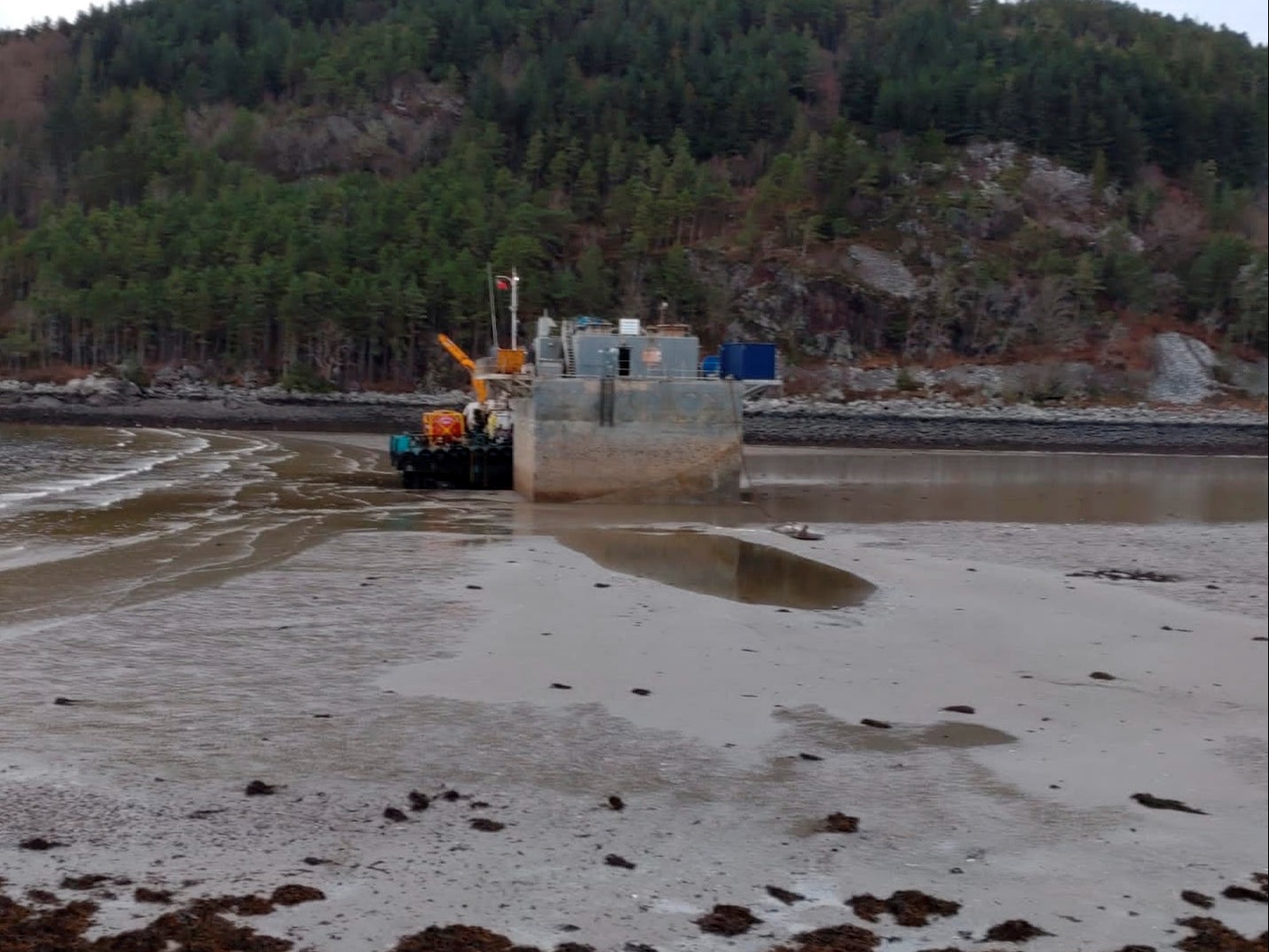 Professor John Storey, 57, a pharmaceutical chemistry academic at the University of Aberdeen, also has a home at Loch Reraig and is worried about risks to people's health.
He said operations to transfer the barge contents to a boat were "continuously noisy and disruptive" - and that he could smell the sulphurous gas in his house.
Prof Storey said: "This concerns me, as long-term low-level exposure is rather dangerous. Others have also smelt this as well.
"In addition, the very fact that the barge has been placed on the seabed will have killed all sealife beneath it.
"Loch Reraig is rich in shellfish – winkles, muscles, razor shells and more – these will all have been killed in the area under the barge.
"The barge contained high-protein fish feed when it sank, initiating the decomposition of the feed that it contained.
"This is now emitting hydrogen sulphide – a highly toxic, explosive gas which has potential to cause extensive damage to both humans and the environment, and in particular the aquatic environment where it has been dumped.
"From my perspective there are several important issues that need to be considered – the environmental impact, the social and human health impact and the seeming ability of these large companies to do as they wish without the authorities doing much to curb their activities."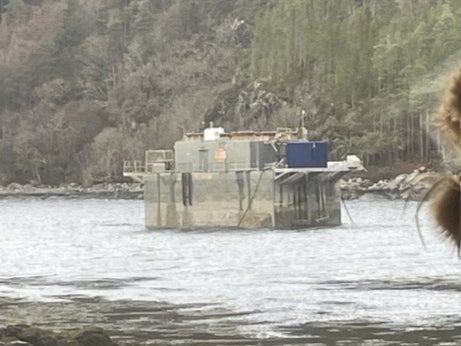 And now a second derelict Bakkafrost feed barge is also awaiting disposal nearby, at the firm's Loch Carron fish farm, after it was burned out in a fire on New Year's Day.
The company has indicated it will relocate the Portree barge to the Loch Carron site once emptied, then both will be taken away.
The Scottish Environment Protection Agency (Sepa) is responsible for ensuring waste inside the barge is removed or disposed of legally.
A spokesperson for the regulator said: "On November 27, 2021, Sepa was informed by the Scottish Salmon Company [now Bakkafrost Scotland] that the feed barge for their Loch Portree sites had sunk the previous day during a storm.
"A multi-agency group was set up in response to recover the barge involving Sepa, the Maritime and Coastguard Agency (MCA), Marine Scotland, Highland Council and other organisations.
"Sepa's regulatory role as part of this operation is to ensure the waste feed within the barge is recovered or disposed of in accordance with waste management legislation. This work is currently ongoing.
"We will continue to work with partners and provide advice as required."
A MCA spokesperson said: "The MCA continues to attend multi-agency Highland Emergency Liaison Group meetings, which are supporting the barge recovery works being undertaken by Bakkafrost Scotland (formerly Scottish Salmon Company)."
Bakkafrost has been approached for comment.
SWNS