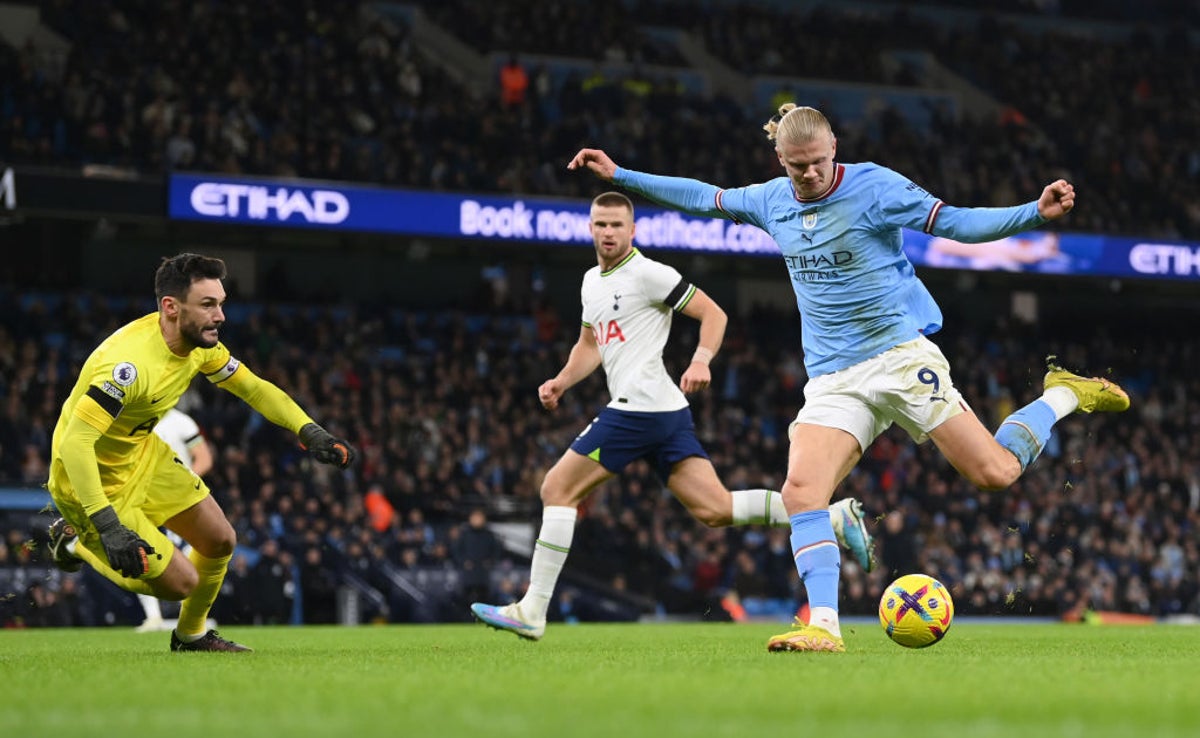 Guardiola keeps door open for Joao Cancelo's return to Manchester City
This young stadium enjoys a special moment, as Pep Guardiola endures yet another bad evening here. The Manchester City manager could only watch as his side failed to do what Harry Kane has now made historic virtue out of.
The Tottenham Hotspur legend has now become their leading goalscorer, going one better than the great Jimmy Greaves with his 267th goal for the club. It proved the only goal of an invigorating 1-0 win over the champions, as they still haven't scored at the Spurs stadium since it was built in 2019.
That was this time without the recovering Antonio Conte present in the ground, as Guardiola's problems only mounted. His side failed to take the chance to go within two points of Arsenal after the leaders' loss at Everton on Saturday and that, most aggravatingly for the City manager, after his side barely mustered a chance at all.
Follow all the team news and match action in our Tottenham vs Man City live blog below: