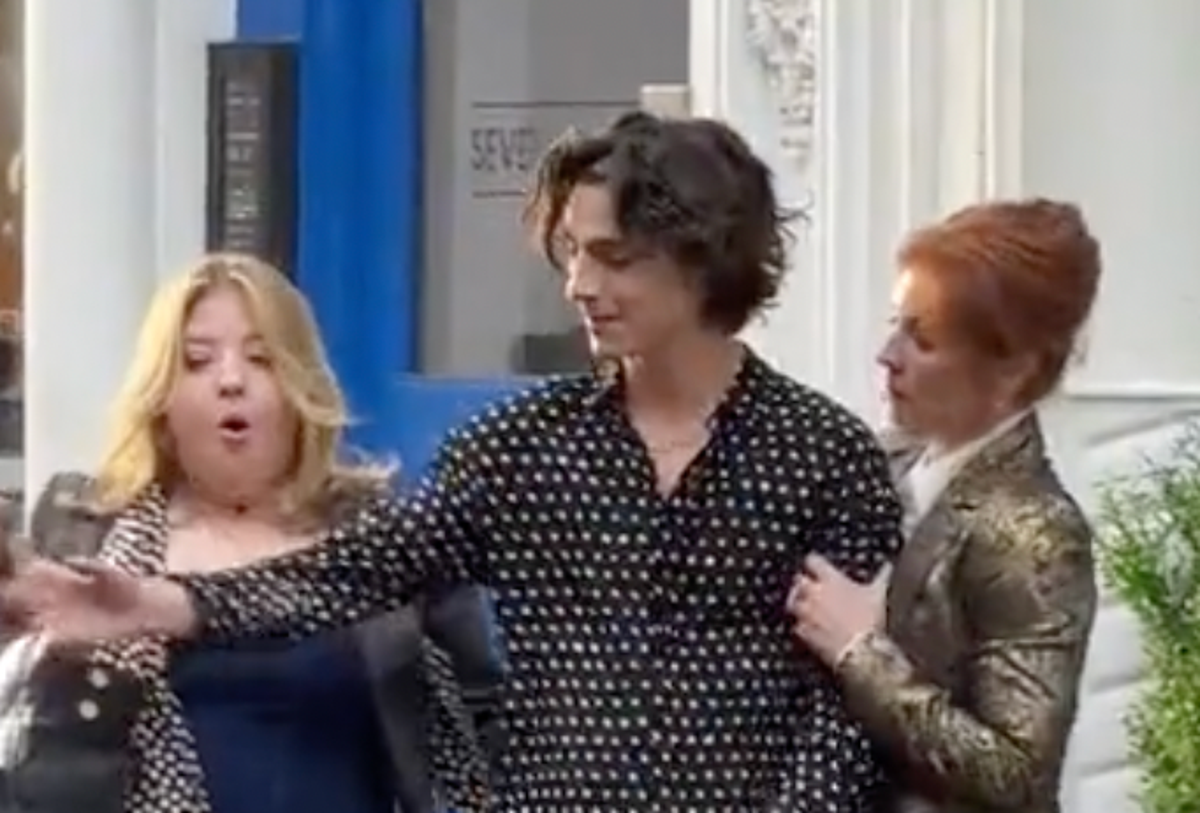 Timothée Chalamet accidentally walked straight into a camera on a filming set in New York City.
In a TikTok video shared by a user named @mickmicknyc, the 27-year-old Dune star can be seen walking confidently out of a building and bumping straight into a large camera on a metal jib arm.
According to the video, it seems Chalamet didn't see the camera, which led to the collision.
The Wonka star addressed the accident with a smile and picked up what looked like a broken piece of the camera that he bumped into.
An actor behind Chalamet could be seen comforting him and patting his back, saying: "Sorry, sorry, I'm a mother."
Chalamet replied: "You're good."
Details of what exactly Chalamet was shooting haven't been revealed.
The Independent has contacted the actor's representatives for comment.
Earlier this month, Chalamet made headlines after fans spotted Kylie Jenner's car reportedly parked outside his home, sparking dating rumours.
Pseudonymous Instagram account DeuxMoi also claimed that Jenner Chalamet are dating.
"Anon pls!! Multiple sources have told me that Timmy C has a new girl...Kylie Jenner," read one anonymous text message sent to DeuxMoi.
Several followers appeared to support the claim when they shared additional text messages confirming the romance rumours. "I heard they are both going to be at Coachella," said one person, while another chimed in: "I can 100 per cent confirm that."
Jenner and Chalamet have yet to publicly address the romance rumours.
Following reports that the two were dating, a video resurfaced on Twitter of Jenner and Chalamet running into each other at the Jean Paul Gaultier Paris Fashion Week show last January.
In the clip, the two were seen laughing during their exchange.