TikToker is creating dream home aboard an old London bus using OnlyFans earnings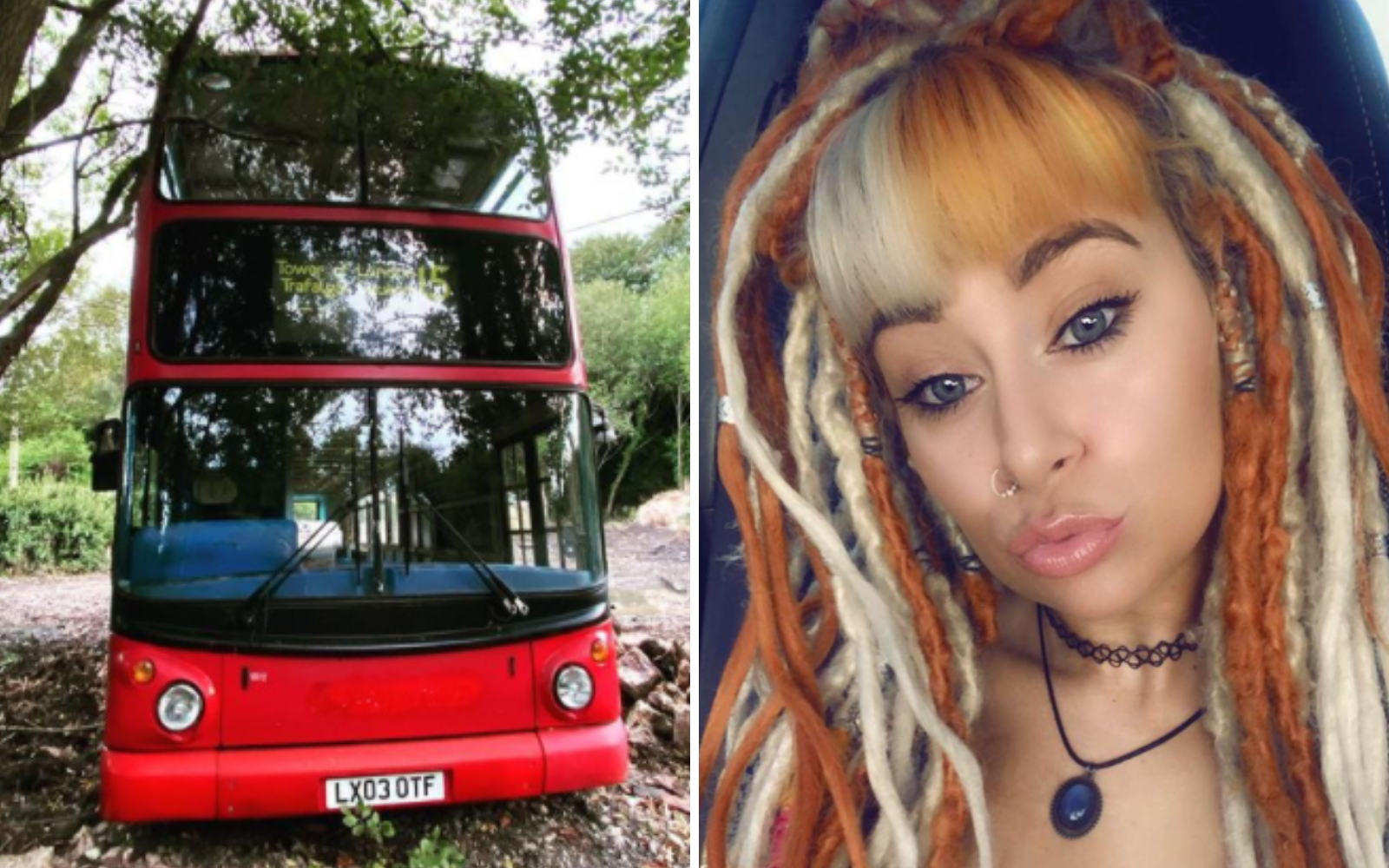 Tiny houses and van conversions have been all the rage over the past few years, but one Welsh woman is putting her own unique stamp on the trend.
Hayley Rowson, 28, has been busy for the last six months creating her dream home inside an old London bus using funds earned through her OnlyFans account.
The Abergele woman has always wanted to have a unique home, and when she spotted a TikTok account called @doubledeckerhome that featured an idyllic waterside bus conversion, Hayley felt inspired to create her own.
The @doubledeckerhome account is run by Charlie MacVicar and Luke Walker, a young couple who flipped an old bus into a lavish, modern home.
After creating an OnlyFans account in January, Hayley estimates she has earned £16,000. Using the cash earned from her new side gig, she was able to buy the bus worth £3,250 in April, as well as a plot of land.
She initially took on a container home project, but due to planning difficulties, it fell through.
Speaking to indy100, she said: "I got the idea from TikTok, but was also thinking about it a few years previously.
"With work and other commitments I haven't got as far along as I'd like to, but it's at the stage now where I've got all the electrics done and the solar panel in.
"It's really starting to come together!"
Next week she will get the cladding done to hide the insulation and the wires which will make it feel more like home.
Before moving in, she wants to create an outdoor area for her three cats and six-month-old dog.
Once the final touches are put in on the construction side of things, Hayley can begin decorating.
She said: "I love black and white sort of industrial styles. I'd like a glass kitchen with a brown worktop and lots of cladding around the side and white ceilings with lots of black fittings.
"It's going to have a nice log burner and will look really cool!"
Haley wants to highlight that people shouldn't just have to work to pay bills. Instead of following what we're told is a "typical path", we can instead create our own.
She said it is freeing to live this way, and wants to encourage others to find happiness in doing what gives you true joy — even if it is something different.
"I want people to realise there's more to life than just going to work every day doing the same thing," she said. "You don't have to get a mortgage and live the same life as everyone else.
"Too many people just try to fit in and aren't actually living, they are just existing, so please go out and try something new and get out of your comfort zone."
To keep up with Hayley's bus conversion, follow her on TikTokand Instagram.