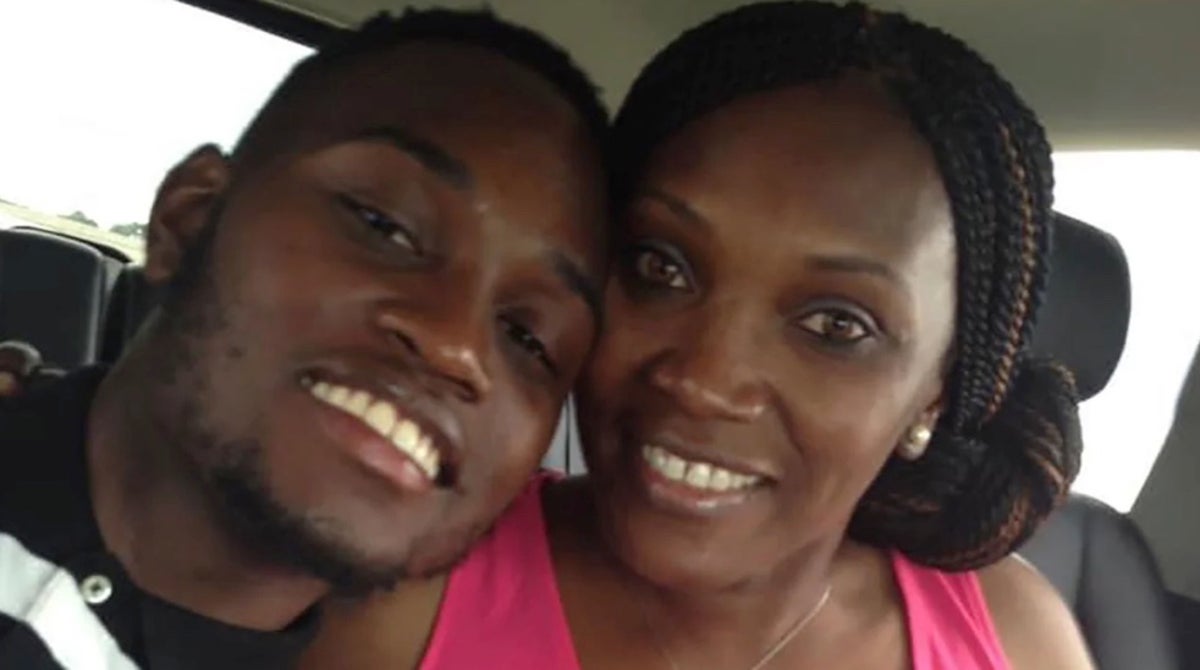 Ahmaud Arbery's mother should be celebrating with her son on his 29th birthday.
Instead, she's organising a run in his honour - and reflecting on what the latest shooting of a Black boy at the hands of a white man says about any progress made since his murder.
Ahmaud, a 25-year-old Black man, had gone for a jog on the bright spring afternoon of 23 February 2020.
In the predominantly-white Satilla Shores neighbourhood, three white men jumped into their pickup trucks and chased him down. One of the assailants then shot Ahmaud twice with a shotgun at close range, leaving him dead in the street.
His killers tried to claim self-defence for why they chased and opened fire on the unarmed Black man who was jogging through the neighbourhood in broad daylight.
While it didn't work for them, three years later it's a defence now expected to be used by an 84-year-old white man for why he shot a Black 16-year-old boy who rang his doorbell.
This 13 April, Ralph Yarl had gone to pick up his younger twin brothers from a friend's house in Kansas City, Missouri, when he got muddled up with the address and accidentally went to the wrong home.
When he rang the doorbell, the homeowner inside opened fire on him, shooting him twice.
Ahmaud's mother Wanda Cooper-Jones tells The Independent that while she was "shocked" to hear about the shooting, she sees echoes of her son's murder in what happened.
"I was shocked as I couldn't believe a young guy – a baby – rang the doorbell at the wrong residence and was shot and could have been killed. It was unreal," she says.
"Ralph wasn't doing anything wrong. He just rang the doorbell to the wrong residence.
"Like Ahmaud – he was jogging and didn't do anything wrong and he was shot and killed."
Unlike Ahmaud, Ralph survived.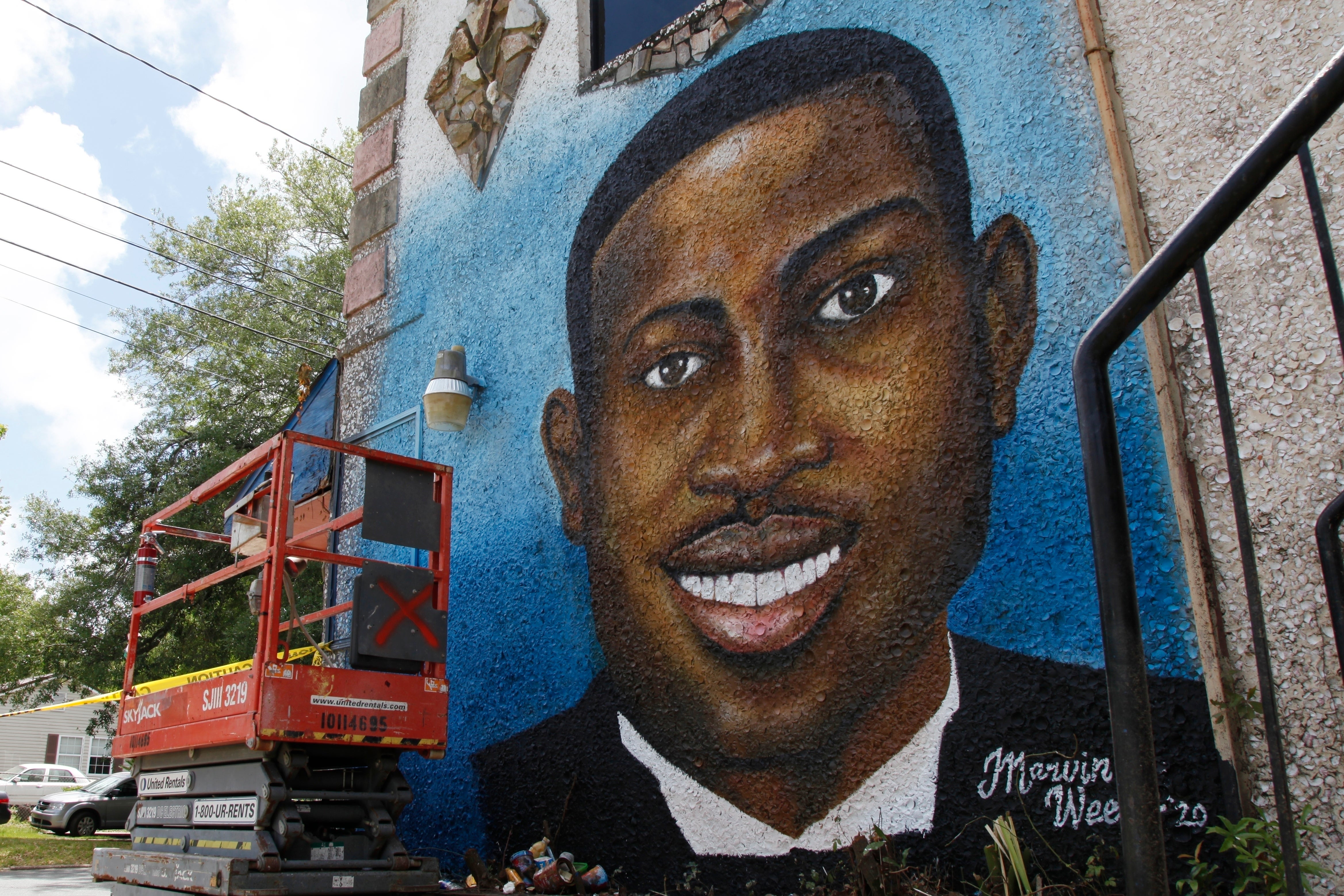 He was shot twice – once in the head and once in the arm – but managed to stumble away to get help. After being admitted to hospital, he was released to recover at home days later.
But the aftermath of the shootings also drew comparisons.
It was 74 days before any of Ahmaud's killers were arrested for his murder.
They were only brought to justice when one of them (thinking it would help their case amid an uproar in the community) leaked smartphone footage showing them chasing Ahmaud in their trucks and shooting him dead.
Last month, Ralph's shooting sparked similar outrage when the homeowner walked free for several days without any charges being brought.
Despite the disturbing similarities in both the shootings and the aftermaths of Ahmaud and Ralph's cases, Ms Cooper-Jones feels some key differences prove that there has been some change.
No video footage was needed to secure an arrest for Ralph Yarl and – instead of 74 days – it took four.
"At the time of the shooting of Ralph there wasn't an arrest immediately. [The homeowner] was allowed to stay home and clear up the glass from his porch," says Ms Cooper-Jones.
"It was not an immediate arrest but at the same time it was an arrest. So we have to appreciate that there is some progress."
Reflecting on the last three years, Ms Cooper-Jones does feel that some progress has been made in the three years since her son's murder shone a spotlight on racism in America.
She points to some other Black men and women whose deaths led to a racial reckoning across the country in 2020.
"In the case of Breonna Taylor they did bring federal charges against the officers," she says.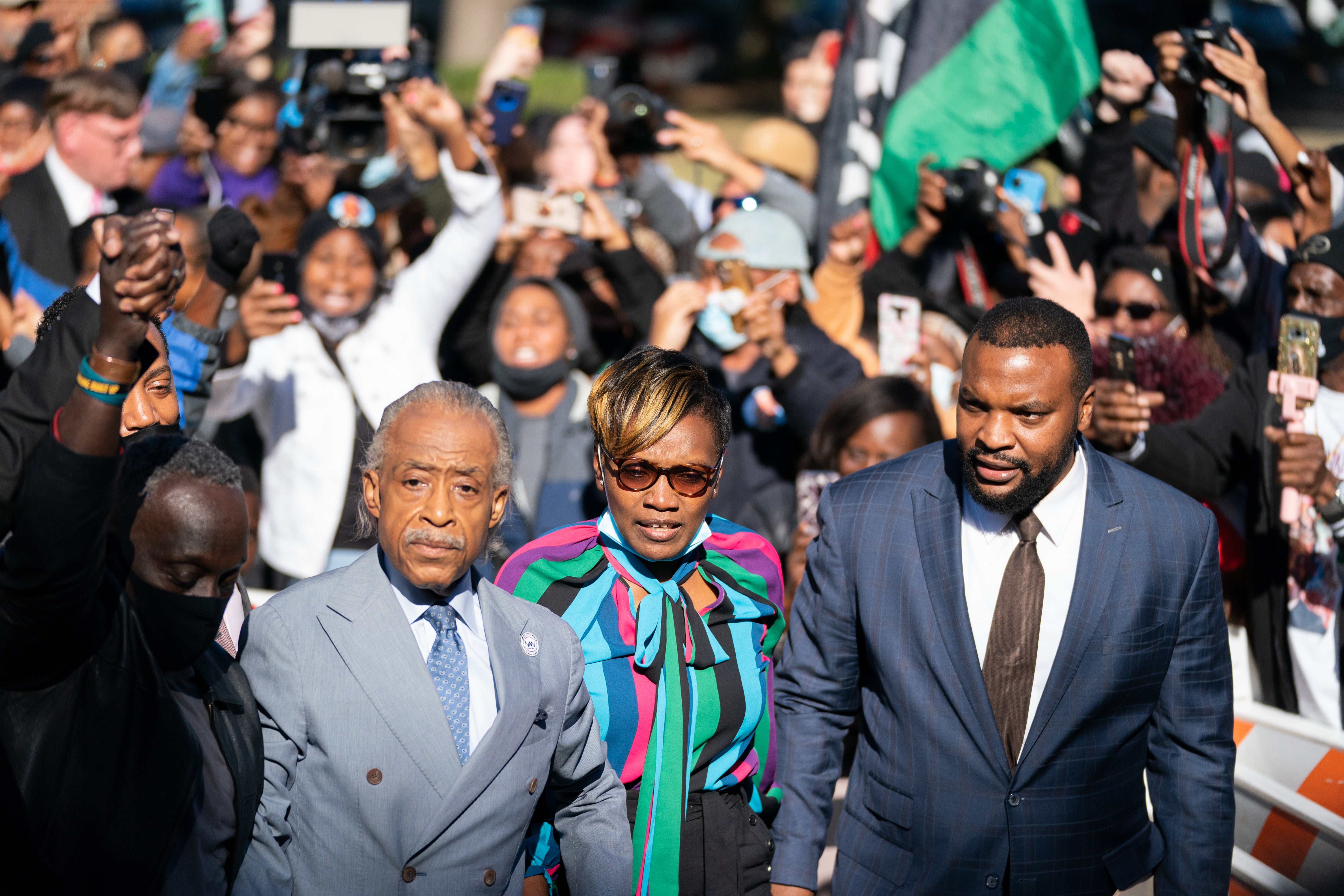 "George Floyd got justice in his case... So I think we are seeing some progress."
In Georgia, Ms Cooper-Jones' own fight to get justice for her son was key to making progress in the state.
At the time of his murder, a Civil-War era citizen's arrest law was still in place while there was no hate crime laws.
Following Ahmaud's death, the Republican-led state legislature repealed the citizen's arrest law – a law that the killers tried to use as a defence.
And Georgia Governor Brian Kemp signed hate crime legislation into law meaning that further charges can now be brought for crimes motivated by a victim's race, colour, gender, sex, sexual orientation, religion, national origin or disability.
While these changes may have come too late to hold Ahmaud's killers to account, Ms Cooper-Jones says the laws now work in favour of anyone else ever put in her son's shoes.
"Unfortunately the people who killed Ahmaud couldn't be charged with a hate crime [under state law] as the charge was not in place at the time of his murder," she says.
"But the good thing is if it happens again, there will be charges.
"Change has come and if someone who looks like Ahmaud decides to run down the street and they are gunned down by people because they don't look like them, then those people can be charged."
But despite some meaningful progress, Ms Cooper-Jones is aware that some things are more difficult to change.
Research suggests that shootings like that of Ralph and Ahmaud are part of a bigger societal problem with the adultification and dehumanisation of Black boys and young Black men.
Adultification refers to racial bias where people look at Black children as being older, bigger and less innocent than their white counterparts.
Research shows that this bias means people view Black children as more angry than white children.
Similarly, research published by the American Psychological Association finds that people perceive Black men as larger and more threatening than white men of the same size.
"Participants also believed that the Black men were more capable of causing harm in a hypothetical altercation and, troublingly, that police would be more justified in using force to subdue them, even if the men were unarmed," the researcher wrote.
Ralph's shooter claimed he was "scared to death" of the "approximately 6 feet tall" Black man (his family say he is 5 foot 8). Ahmaud's killers claimed they believed he must be responsible for crime in the area (no evidence of this was ever found).
Such racial bias and discrimination can be harder to change than laws.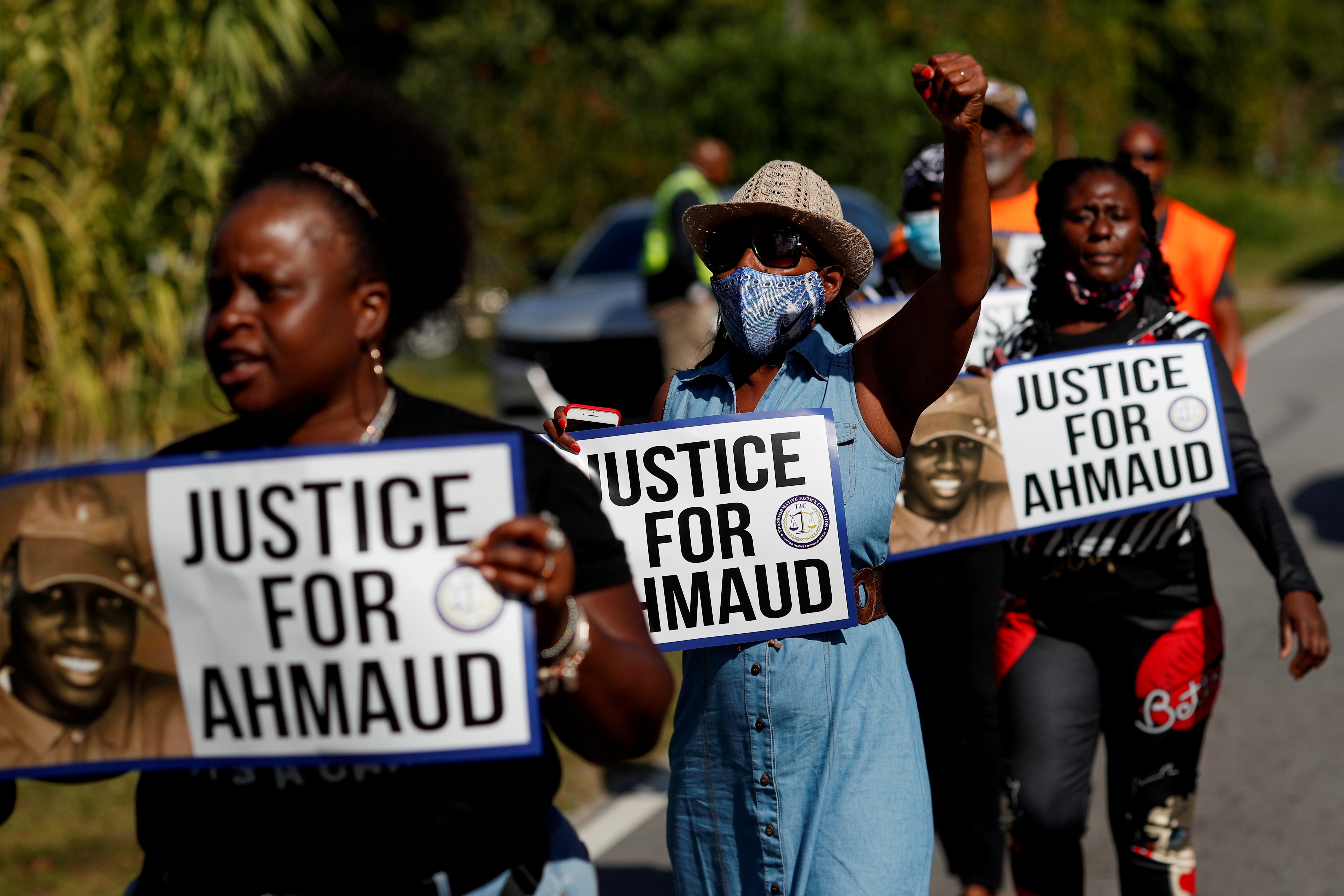 "We can't change what people think," says Ms Cooper-Jones.
"If that's the way people see Black boys it's very sad but if that's your thinking, we can't change your thinking.
"We just have to try change the way our boys do things" to try to prevent them from being at risk, she says.
One way Ms Cooper-Jones is working to support Black boys and young men is through The Ahmaud Arbery Foundation set up in her son's memory.
The organisation's mission is to create safe spaces for Black boys to run freely and to promote the impact running can have on the physical and mental health of Black boys like Ahmaud.
As part of this, this Saturday (6 May), people will take part in the organisation's second annual Run With Maud event.
The 5k run – two days before Ahmaud's 29th birthday on 8 May – will raise money to support Black boys aged seven to 17 in the community.
"All proceeds go back out to the community," says Ms Cooper-Jones.
"I think it's very important that Black boys and boys that look like Ahmaud have mental health resources as that's an area that I think is neglected and that's why we have so many Black boys struggling in that area."
She adds: "Ahmaud ran every day and he ran because it made him feel better."
The run is of course poignant – as the very thing Ahmaud was doing when he was murdered.
That's something his mother wants people to remember when they join in the event – or whenever they go out for a run.
"I want people to know that Ahmaud was running for a sense of therapy and while he was running he was chased and killed," she says.
"I hope people don't forget that this isn't just a run and that they put themselves in Ahmaud's shoes on that Sunday when he was jogging and was chased and was gunned down.
"They're not only running for Ahmaud. They're running for all social justices."