Ballotpedia tracked three new state-level candidates in New Jersey between Sept. 4 and Sept. 10. This was three fewer candidates than the prior week. 
One of those candidates is a Democrat and two are Republicans. The three candidates are running for the state legislature in 2023. Two of the three candidates are replacing individuals from their respective parties who withdrew their candidacies after the primary election but before the general election. The other candidate is a write-in.
As of this writing, Ballotpedia identified campaign materials for two of three candidates.
Details are below:
Kevin Egan (D) is running for New Jersey General Assembly District 17. Egan said, "It's very exciting and I'm very happy … I'm very humbled by the support I received tonight by all the county committee people in the 17th (District). I'm going to go there and get things done and go to work for the people of the 17th."
Pedro Reyes (R) is running for New Jersey General Assembly District 15. Reyes said, "… I am a dedicated leader with an unwavering passion for serving the people of New Jersey. … My experiences have shaped me into the person I am today—a leader who understands the struggles of ordinary people and is determined to make a positive impact on their lives."
Since the beginning of the year, Ballotpedia has identified 297 candidates for state-level office in New Jersey. Three hundred and thirty-seven candidates ran for state-level office in New Jersey in 2021, while 201 ran in 2019. In 2021, 161 were Democratic, while 151 were Republican. In 2019, 100 were Democratic and 84 were Republican. Nationally, Ballotpedia has tracked 666 Democrats and 823 Republicans running for state-level office in 2023, and 144 Democrats and 187 Republicans running in 2024.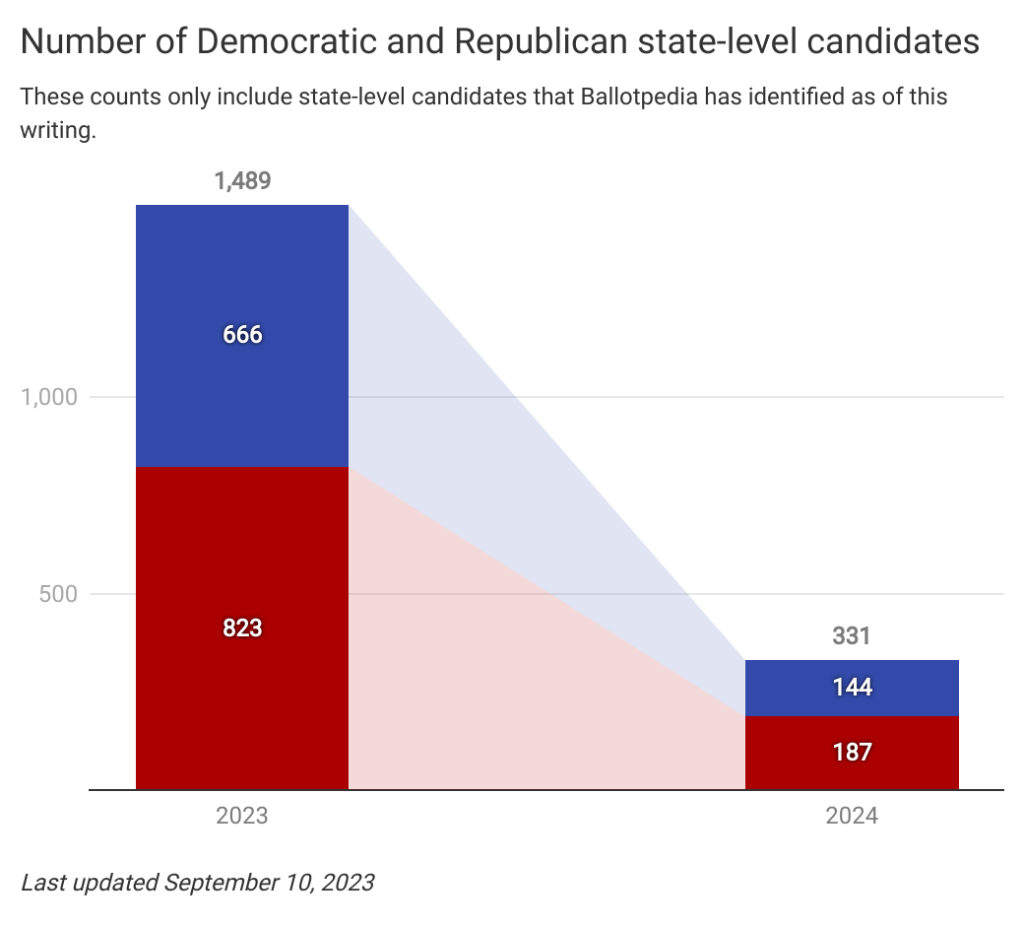 Additional reading: 
Learn More