Thousands of university offers made to Year 12 school leavers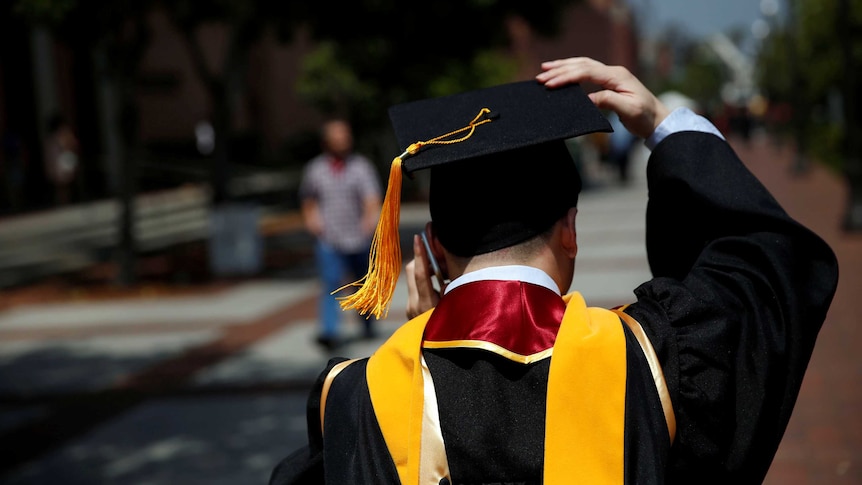 Nursing and health-related courses are the most sought-after at Queensland universities and TAFE among school leavers this year.
A total of 8,406 Year 12 students have received offers to study their chosen university degree or TAFE course in Queensland today.
The Queensland Tertiary Admission Centre (QTAC) also issued a further 6,729 offers to non-school leavers.
TAFE Queensland issued the most offers overall, in its Diploma of Nursing (172), followed by 158 offers in The University of Queensland's (UQ) Bachelor of Arts (158) and Bachelor of Nursing (152).
The next most-offered courses were Griffith University's Bachelor of Nursing (132 offers) and a Bachelor of Business at the Queensland University of Technology (126 offers).
In terms of the field of education, the most offers were made in health courses with 2,894 successful applicants, followed by 1,531 offers in society and culture, which includes law, economics, psychology and sport and recreation, and 12,309 offers in the natural and physical sciences.
Future health professionals promising amid pandemic
QTAC acting chief executive Lisa Silver said the latest round of offers took the total number of Queensland students to 24,521 and 46,289 for all applicants.
"It's fantastic to connect so many Year 12 students with their future aspirations," she said.
"In a time when physical and mental health is so important, it's reassuring to see our next generation of health professionals coming through."
Don't panic — you still have options, QTAC says
Ms Silver said there was no reason to panic if applicants did not receive the offer they were hoping for, with further offer rounds to come in January and February.
"Now is the time to review your application or apply," she said.
"If you have had a change of heart, you can now log in and change your preferences to be considered for future offer rounds.
"There are many alternative pathways to tertiary study and QTAC is happy to talk to you about your options."
Students who want to explore pathways should call QTAC on 1300 467 822.