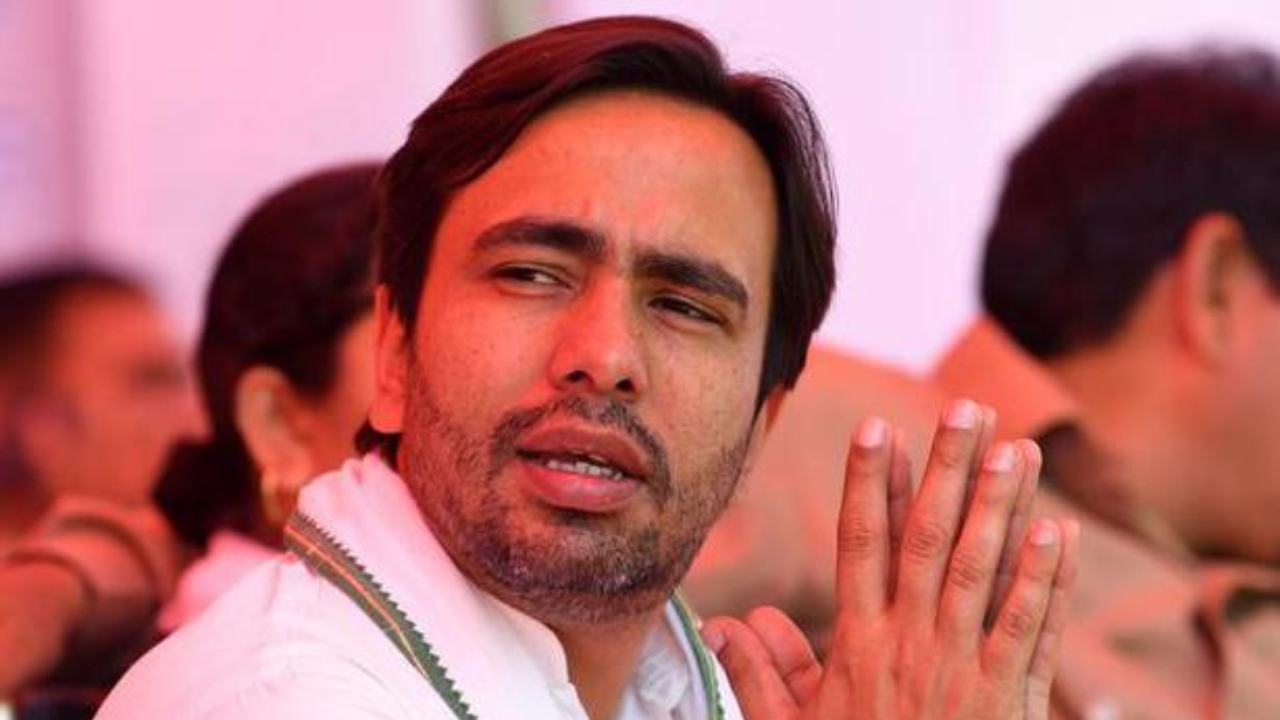 AGRA: Rashtriya Lok Dal president and Rajya Sabha MP Jayant Chaudhary has said that those who are playing with the future of Indian armed forces can't call themselves to be "nationalist".
Addressing a yuva mahapanchayat in Aligarh's Tappal area on Monday, the RLD leader referred to the government's controversial scheme, Agnipath, which has triggered nationwide protests by armed forces aspirants, and said, "everyone knows the desire of the government… They want cost cutting… but how can a person be nationalist if playing with the future of armed forces". He said India faces a lot of dangers and national security cannot be compromised.
"China is trying to intrude and India's relations with the neighbouring countries are also not good whether it's Pakistan, Nepal or Bangladesh", he said, adding that instead of improving relations with them, this NDA government had spoiled them.
"Why such things aren't applicable everywhere? If the Agnipath scheme (a short-term recruitment model into the defence forces) is really good then this should be applied for Prime Minister's elections too. Four candidates should be selected and one of them should be made the Pradhan veer on the basis of their performance," he said.
Attacking the ruling government, Chaudhary said that if the government wants youth to be inducted into the Indian Army then leaders should also be youngsters. "Country's parliament and government should also be led by youths of the country," he said.
"Instead of providing temporary jobs to youth under the Agniveer scheme, the government should provide them permanent recruitment with pension facilities," said the RLD chief, adding that why are they not selecting only 25 percent people if they don't need large numbers.
He said his party would raise this issue in the Monsoon session of the Parliament, which is commencing on July 18.