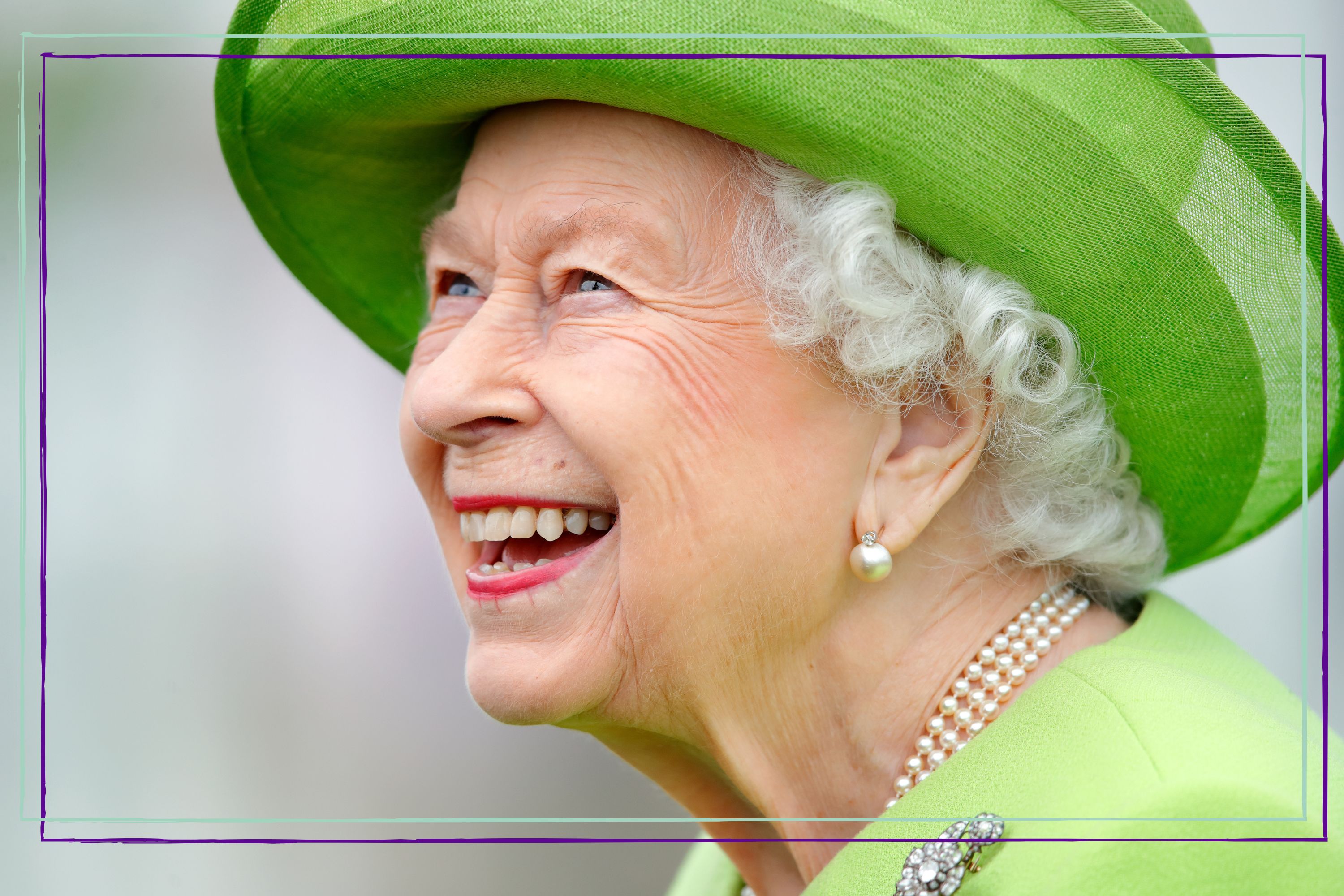 A former royal chef has shared one of Queen Elizabeth's staple cakes for afternoon tea and the no bake 'chocolate biscuit cake' is the perfect family desert.
Queen Elizabeth's favourite 'chocolate biscuit cake' is super easy to recreate and you don't even need an oven to make it.
A former royal chef revealed that the Queen was a huge fan of the cake, as are Prince William and Kate Middleton who even enjoyed the desert at their wedding in 2011. 
---
Insight into what the Royal Family get up to behind closed doors continues to prove that the royals really are more like the rest of us than we first think. From Kate Middleton relying on her mum for parenting advice in a move comparable to that of any parent, to the heartbreaking and sadly relatable news that King Charles III suffered at the hands of childhood bullies during his school years, the two seemingly different experiences of life as a royal and life as an average person are closer than we think. 
Many royal fans have been especially taken aback by the normal foods that the royals tend to eat. While there is the odd rule that means Prince George, Princess Charlotte and Prince Louis don't eat with their parents at formal events, it's surprising to hear that Princes William and Harry were brought up on cottage pie and peas, poached chicken and rice and fish cakes, that Prince George's favourite meal is a budget-friendly spaghetti carbonara, and that the Wales family 'absolutely love' Indian takeaways. 
Even the late Queen was partial to many easy-to-recreate family deserts and one royal butler has shared her favourite no-bake recipe that's perfect for a special treat - and you don't even need to turn on the oven to whip it up!
Former royal chef Darren McGrady revealed that Queen Elizabeth adored chocolate biscuit cake, a no-bake recipe made with crushed up rich tea biscuits and melted chocolate. 
He told The Mirror, "The crunchy chocolate treat was a staple at the Queen's afternoon teas. 
"Now the chocolate biscuit cake is the only cake that goes back again and again and again every day until it's all gone. She would take a small slice every day until eventually there is only one tiny piece, but you have to send that up. She wanted to finish the whole of that cake." 
The Queen wasn't the only fan of the chocolate desert and Prince William and Kate Middleton featured it in their wedding feast when they tied the knot in 2011. 
The delicious cake is super easy to recreate for a family night in when that sweet tooth just can't be ignored. Published in The Mirror, experts at Kitchen Mason, shared their recipe for the cake that they say is "insanely easy to make, cheap as chips and results in an exceptionally beautiful dessert."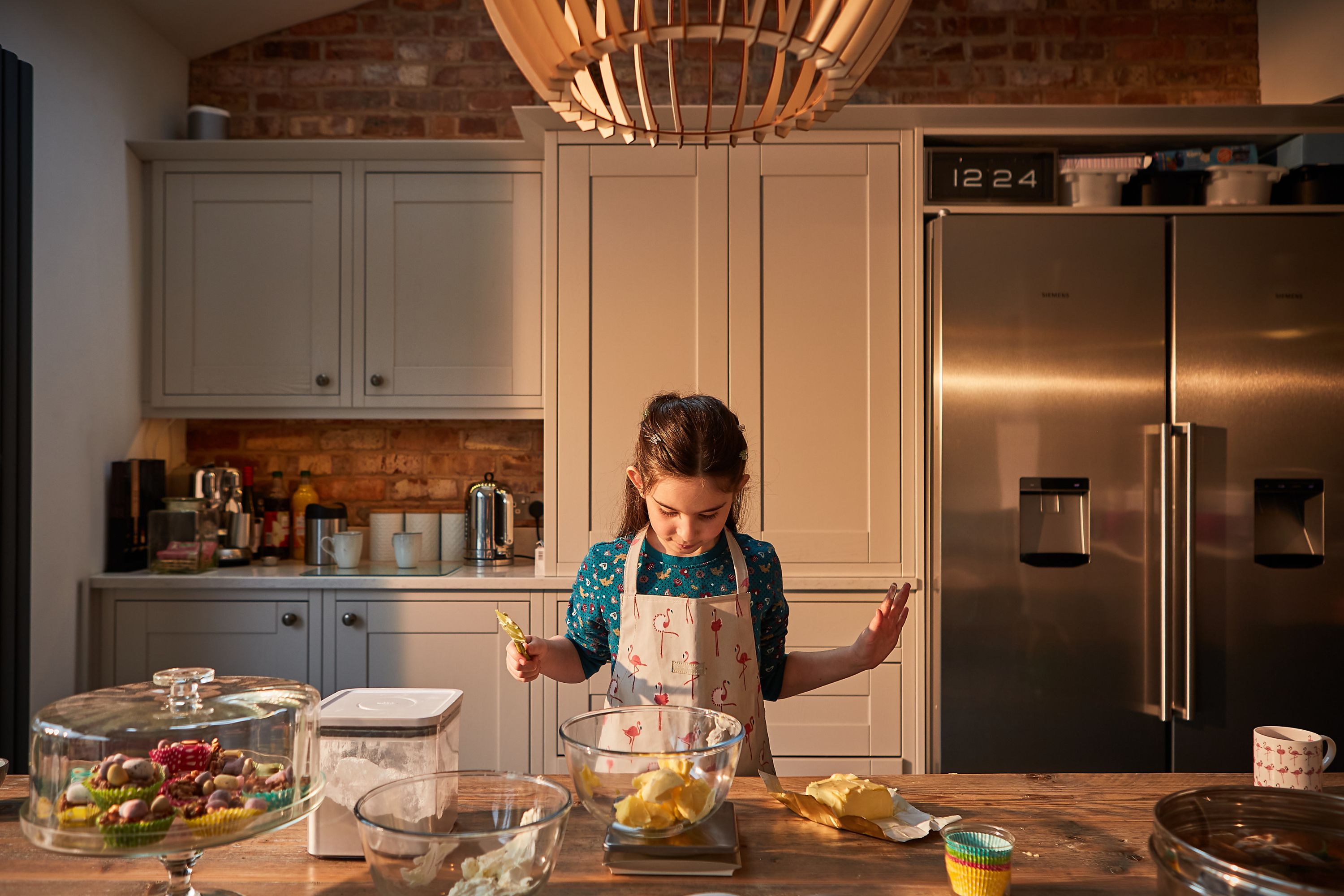 For the cake, you need 400g rich tea biscuits, 275g dark chocolate, 275g milk chocolate, 250g unsalted butter, and 85g golden syrup. For the ganache you simply need 150g dark chocolate and 150ml double cream, plus some chocolate curls to decorate. 
To make the cake, the experts explain, "Lightly grease and line the base and sides of your tin. Crush the biscuits into a large mixing bowl. You will need a mixture of large and small pieces. Break the dark and milk chocolate into a large bowl. Cube the butter and add it in. Heat in 10 second intervals in the microwave. Stir well each time. Once two thirds melted, stir until completely melted.
"Stir the golden syrup into the chocolate mixture. Pour the chocolate over the crushed biscuits and mix until everything is coated.Tip a quarter of the mixture into your tin. Press firmly, until as many gaps as possible have been filled. Repeat, a quarter at a time, until all the mixture has been pressed into the tin. Chill for three to four hours."
With the cake chilled, you can get to making the chocolate ganache. The experts share, "Chop the dark chocolate as finely as you can, and place it into a mixing bowl. Gently heat the cream in a small saucepan set over a low heat. Do not boil. As soon as it starts to bubble at the sides, remove from the heat. 
"Pour the hot cream over the chocolate, stir briefly, then leave to stand for four to five minutes. Stir until it comes together to form a smooth and shiny chocolate ganache. 
"Remove the biscuit cake from the tin and peel away any baking paper. Set on a wire rack over a baking tray. Pour the ganache onto the cake, and smooth over the top and sides with a spatula. Leave to set for 15 minutes. Then top with chocolate curls or whatever decorations you like."
And then you're done and have a delicious cake that's, quite literally, fit for a Queen!