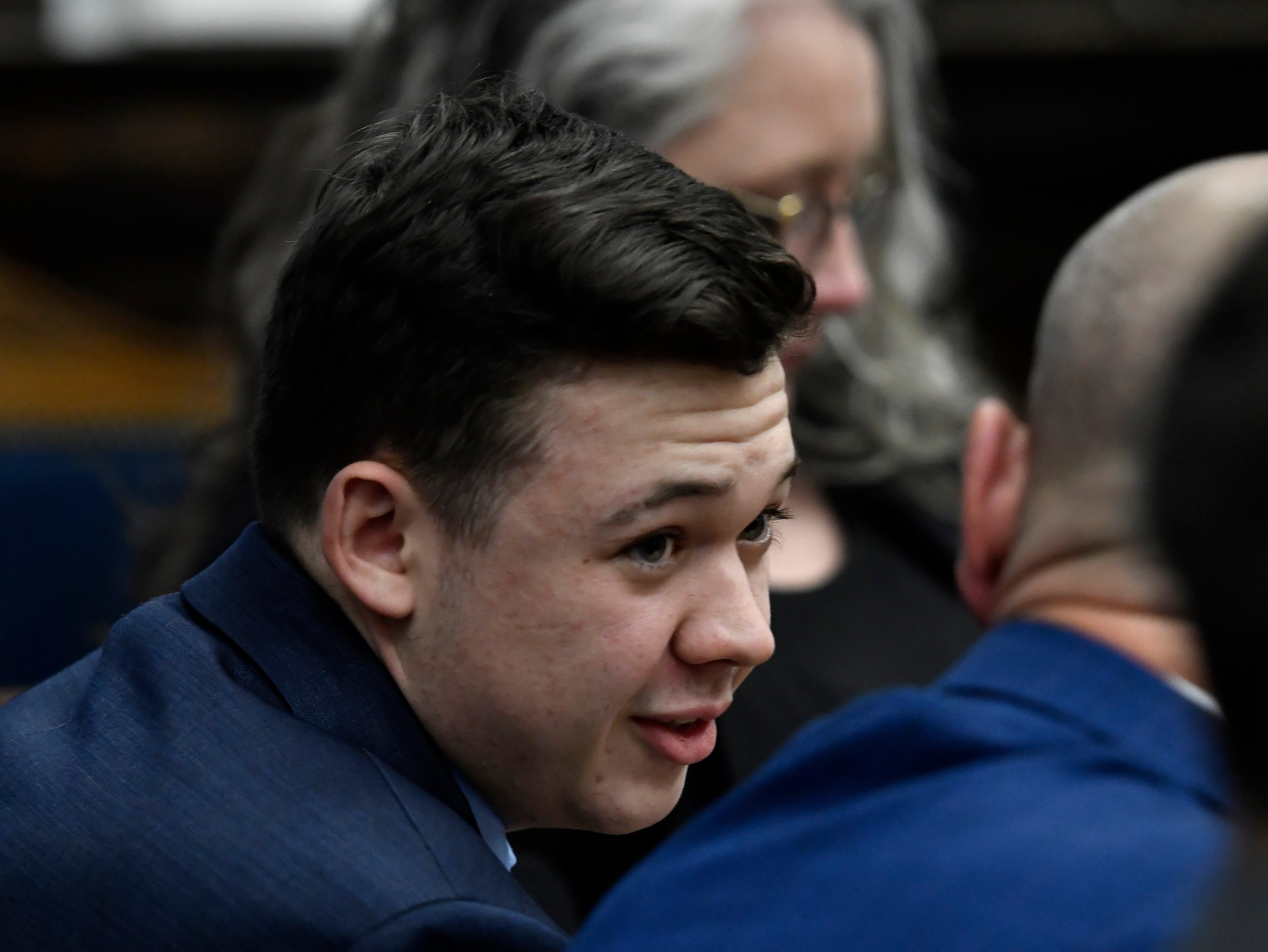 In the wake of being cleared of murder last month, The Onion jokingly predicted that Kyle Rittenhouse would face the unenviable fate of being stuck on the conservative conference circuit for the rest of his life instead.
The parody headline read "Kyle Rittenhouse Sentenced To 45 Years of CPAC Appearances" - and reader, that's shaping up to come true.
On Wednesday Thor Benson took to his Twitter to share two images - one of The Onion headline, right alongside a newly released flyer that said that Rittenhouse would be a speaker at America Fest, A Turning Point USA Event which runs from December 18-21.
"'The Onion' in November // how it's going," Benson captioned the post.
The Onion in November // how it's going pic.twitter.com/0DFzhjDIlR

— Thor Benson (@thor_benson) December 15, 2021
Hours after the jury announced Rittenhouse's not guilty verdicts and The Onion released their take, Fox News anchor Tucker Carlson aired an exclusive interview with the 18-year-old, which presumably cemented the teen's position as a future right-wing pundit.
People were quick to comment on Benson's post, with some suggesting that The Onion is becoming the god of news.
"The Onion is God, and he's just telling us how life is going to be," someone wrote.
"This is so depressing. And so predictable," another added.
A third wrote: "I wish I bet on this."
Check out other reactions below.
The Onion has been on point lately https://t.co/JXNqPNLsZE

— Wu-Tang Is For The Children (@WUTangKids) December 15, 2021
The Onion has never told a joke

— Academician Prokhor Zakharov (@Shake1n1bake) December 15, 2021
December 15, 2021
We live in the absolute dumbest of times. FML.

— JimBob McBoatFace (@JBobMcBoatFace) December 15, 2021
They didn't even let him buy a new tie.

— TheBadNewsB (@TheBadNewsB) December 15, 2021
In the interview with Carlson, Rittenhouse said he supports Black Lives Matter, despite killing two men and wounding a third at a Black Lives Matter protest in Kenosha, Washington.
He was acquitted of the murders last month following a trial that gripped a divided nation.
And earlier this month, the whiskey brand Rittenhouse Straight Rye spoke out against people who used their product to toast Rittenhouse's not guilty verdict.