This is how you can make a scum-free cup of tea, according to science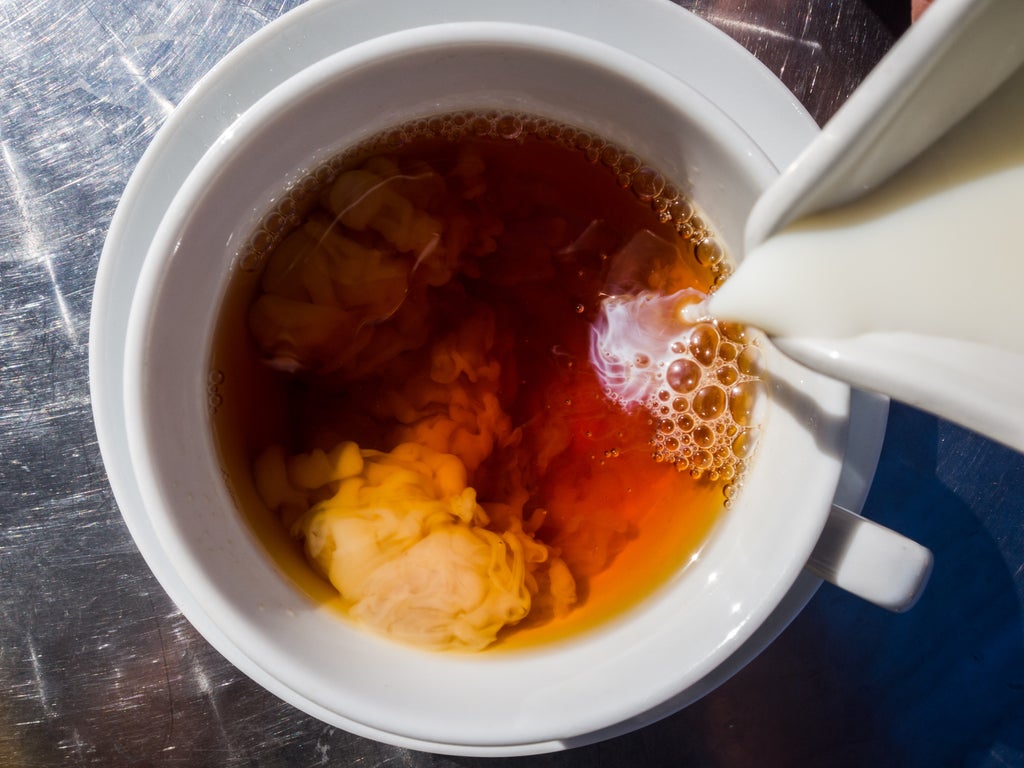 Nothing spoils a cup of tea like the layer of film that sometimes forms on the surface of the freshly-brewed hot drink.
But scientists from the Institute of Food, Nutrition and Health in Zurich have found what causes the film to form and how to avoid it.
In a study published in the Physics of Fluid journal, experts revealed that the harmless layer forms when compounds in tea leaves, called polyphenols, bond with the calcium carbonate in tap water.
They noted: "The surface film that forms is brittle and mildly iridescent, and it cracks like ice floes when disturbed.
"Anyone can produce a cup of tea with just water and tea leaves, but the film may seem to form randomly in the eyes of the everyday tea drinker. However, in a lab setting, this film can be carefully controlled."
The scientists found that hard water containing higher levels of minerals such as calcium and magnesium tends to produce a thicker layer of film. Soft water, which has lower levels of dissolved minerals, produces little to no film and is therefore considered "ideal" for tea brewing.
Adding other ingredients to a cup of tea may affect the composition of the film. Adding lemon juice creates a thinner film due to the citric acid reacting with calcium ions, but the addition of sugar will also produce a "thinning effect".
However, adding even small amounts of milk resulted in a thicker layer of film forming.
The study noted that while the film starts to form as soon as tea starts to brew, it often becomes visible only after around 30 minutes of cooling.
As hard water is the main culprit in the formation of the dreaded scum, using a filter for tap water in hard water areas could help avoid it. Drinking the tea while hot so the layer doesn't form as the beverage cools is also key, as is "removing the tea leaves once brewing is complete" for the "best visibility".
However, the researchers advised against using super-pure forms of water, such as deionised water, as the flavour of the tea would be affected.
They wrote: "If you were to make a cup of tea in perfectly pure water it would not form a film at all, but the tea would taste quite bitter."