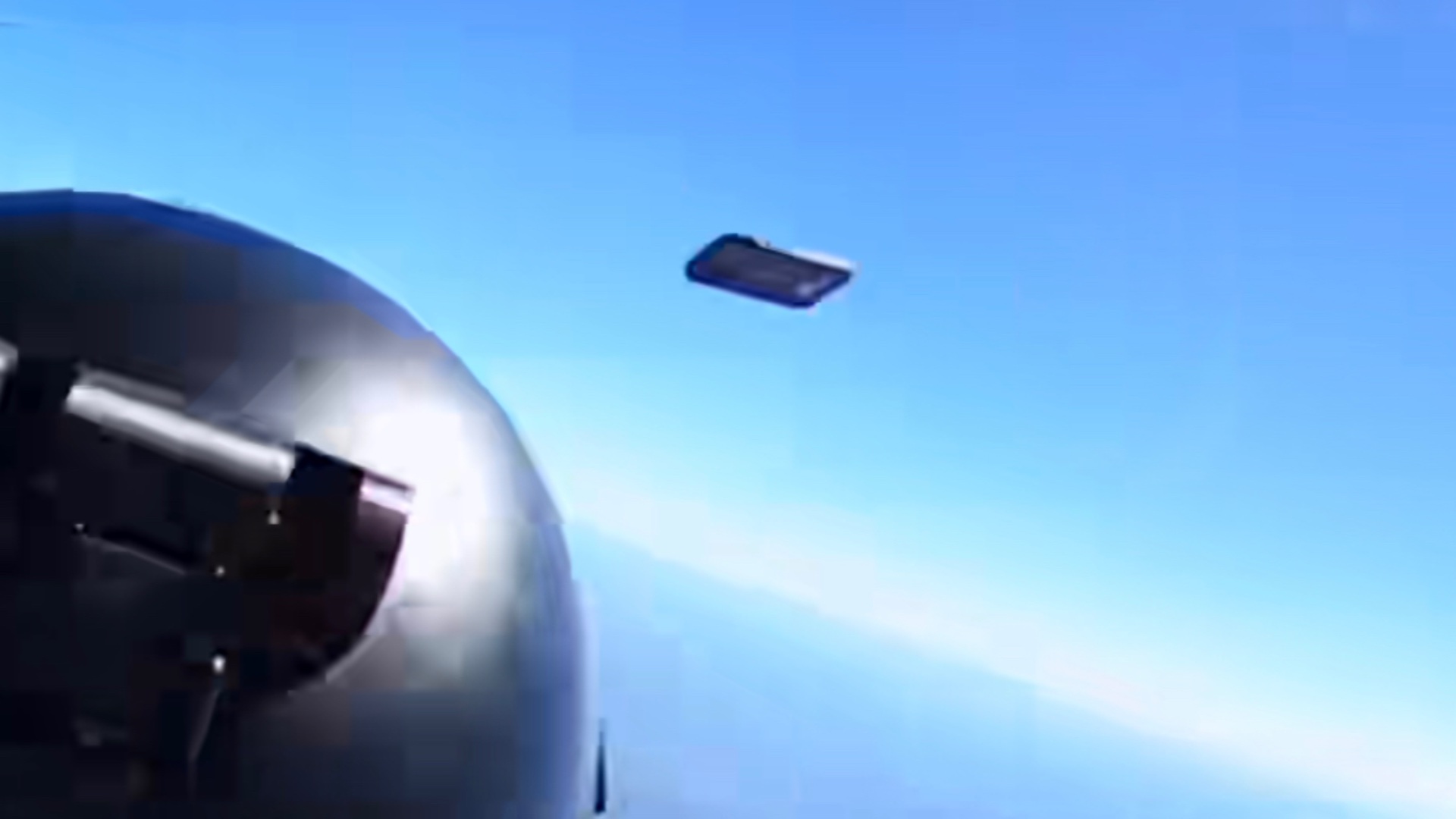 You know how sometimes you drop your iPhone from barely any height but watch helplessly as it explodes into a million pieces? Well, someone dropped their iPhone out of a plane at 14,000 and it lived to tell the tale.
The iPhone was in skydiver Hatton Smith's back pocket when he took a leap out of an airplane apparently forgetting that it was there. Smith's helmet camera captured the moment the iPhone went for a skydive of its very own while a video posted to TikTok shows the whole thing.
Amazingly, the iPhone was recovered when everyone was back on the ground and it worked just fine.
A lucky day
The phone apparently fell around 14,000 feet and landed in what appears to be nice, soft mud. That might explain why it survived so well, as might the Catalyst case that it was in at the time. We're not saying that might now be the best iPhone case for dropping your iPhone out of a plane, but we aren't not saying that, either.
We're also absolutely not suggesting that anyone should consider this a sign that they can go throwing their iPhones out of planes, and we have to imagine that the end result would have been very different if the iPhone had landed on something a little firmer like concrete.
Apart from being a good ad for a good case, this is perhaps another example of why something like AppleCare+ could be a good shout for people who do things that some of us wouldn't dare dream about. If you're going to go throwing yourself out of a plan with your iPhone — whether on purpose or not — at least make sure you've covered should something go awry.