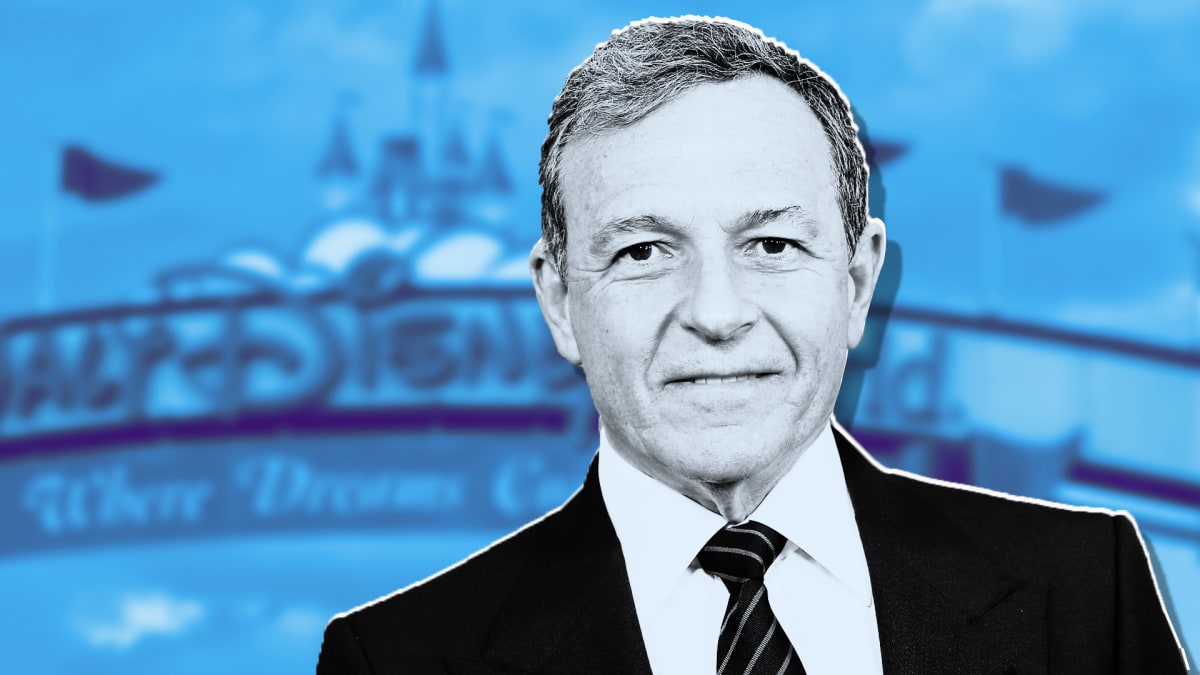 Walt Disney's (DIS) recently returned CEO Bob Iger has a two-year mandate from the company's board to set the company up for future growth.
But given the abrupt nature of his return last fall to replace the man he'd hand picked to succeed him -- Bob Chapek -- many suspect Iger will actually stick around as long as he wants.
Now, however, two factors have thrown that view into doubt.
First, the company named a new chairman of its board. 
Disney's New Chairman to Lead CEO Search
Mark G. Parker, the executive chairman of Nike, and currently a member of the Disney board, will succeed Susan E. Arnold as chairman of the Disney board. That will happen after the company's annual meeting later this year, the company said in a statement.
As part of his role, Parker will "chair a newly created Succession Planning Committee of the Board, which will advise the Board on CEO succession planning, including review of internal and external candidates," the statement said.
Parker himself added that "I look forward to working closely with Bob and his management team on a strategy of growth that balances investment with profitability, while preserving Disney's core mission of creative excellence, to deliver shareholder value. At the same time, it is the top priority of mine and the Board's to identify and prepare a successful CEO successor, and that process has already begun."
The second factor potentially limiting Iger's tenure is the prospect of a proxy fight with activist investor Nelson Peltz, who is seeking a seat on Disney's board and who reportedly opposes Iger's return.
Peltz Has a History of Proxy Fights
In the same statement announcing the new chairman, Disney said it was opposing Peltz's nomination, and recommended shareholders vote for the candidate it puts forward for the seat.
"While senior leadership of The Walt Disney Company and its Board of Directors have engaged with Mr. Peltz numerous times over the last few months, the Board does not endorse the Trian Group nominee, and recommends that shareholders not support its nominee," the company said in its statement.
Peltz, through his Trian Group, controls less than 5% of Disney shares.
In the past, he has famously engaged in contentious boardroom fights to win seats on the Procter & Gamble PG board and DuPont boards.
While such fights can be expensive — Procter & Gamble reportedly spent $100 million trying to fend off Peltz — cost alone is unlikely to be a factor for a company with pockets as deep as Disney's. 

However, the fights can be a huge distraction. And while Disney is rebounding well from the pandemic and seeing its streaming service Disney+ continue to grow, generating meaningful earnings growth off as large an established business base as it has will be a big challenge for whoever ends up in the CEO role.
Disney has yet to schedule a date for its annual meeting.