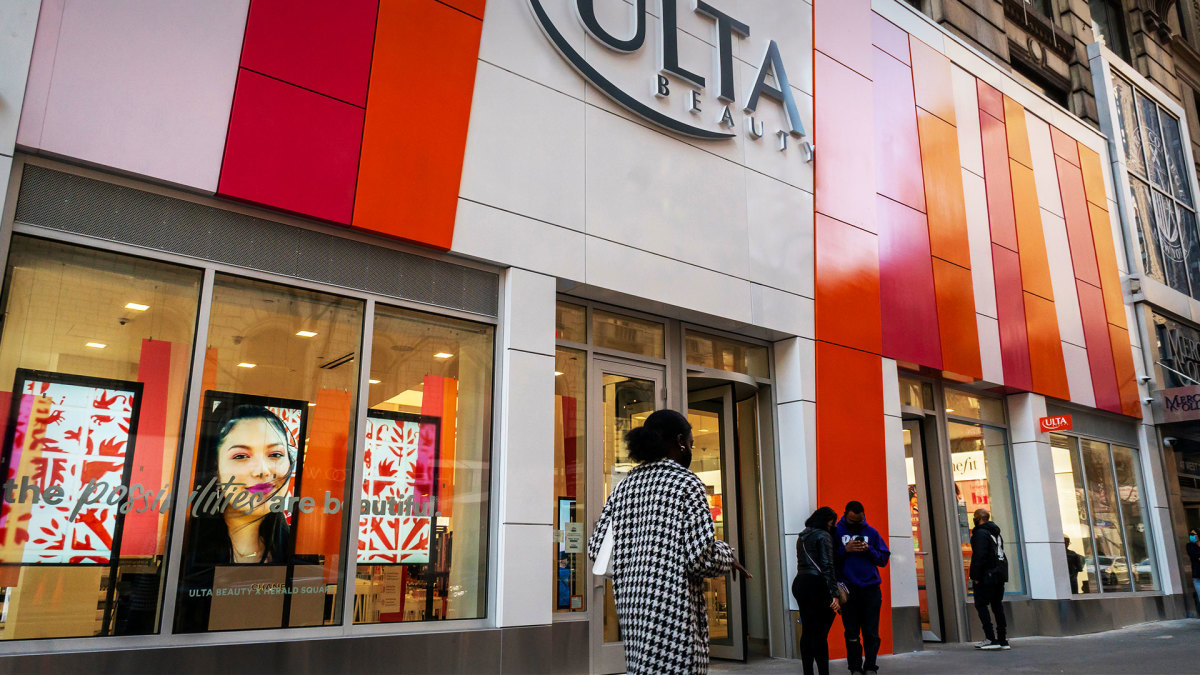 One of the most rapidly growing sectors within retail today is the beauty corner, which has expanded sharply in recent years. 
Take, for instance, the industry in 2018, which was valued around $508 billion. Fast forward to 2023, and the industry as a whole is estimated at $579 billion, up 14% in five years. 
DON'T MISS: Apple update to iPhone users: No-click spyware may require immediate action
Some of this may be driven by the rise of social media, with influencers pushing new products and millions of onlookers attempting to achieve what each perceives as the perfect look.
"Overall, beauty is expected to be characterized by 'premiumization,' with the premium-beauty tier projected to grow at an annual rate of 8% (compared with 5% in mass beauty) between 2022 and 2027, as consumers trade up and increase their spending, especially in fragrance and makeup," a recent McKinsey study found. 
And thanks to social media, it's easier to grow sales where an increasingly online demographic of beauty lovers is already hanging out. 
"E-commerce in beauty nearly quadrupled between 2015 and 2022, and its share now exceeds 20%, with significant runway ahead," the McKinsey study says. "This compares with a 2022 e-commerce share of [some 30%] in apparel and footwear, and around 65% in toys and games." 
One of the biggest beneficiaries of this upward trend has been Ulta (ULTA) -) beauty, whose stock price more than doubled in the 2 1/2 years through mid-April and then slumped. The stock closed this week's trading at $413.71.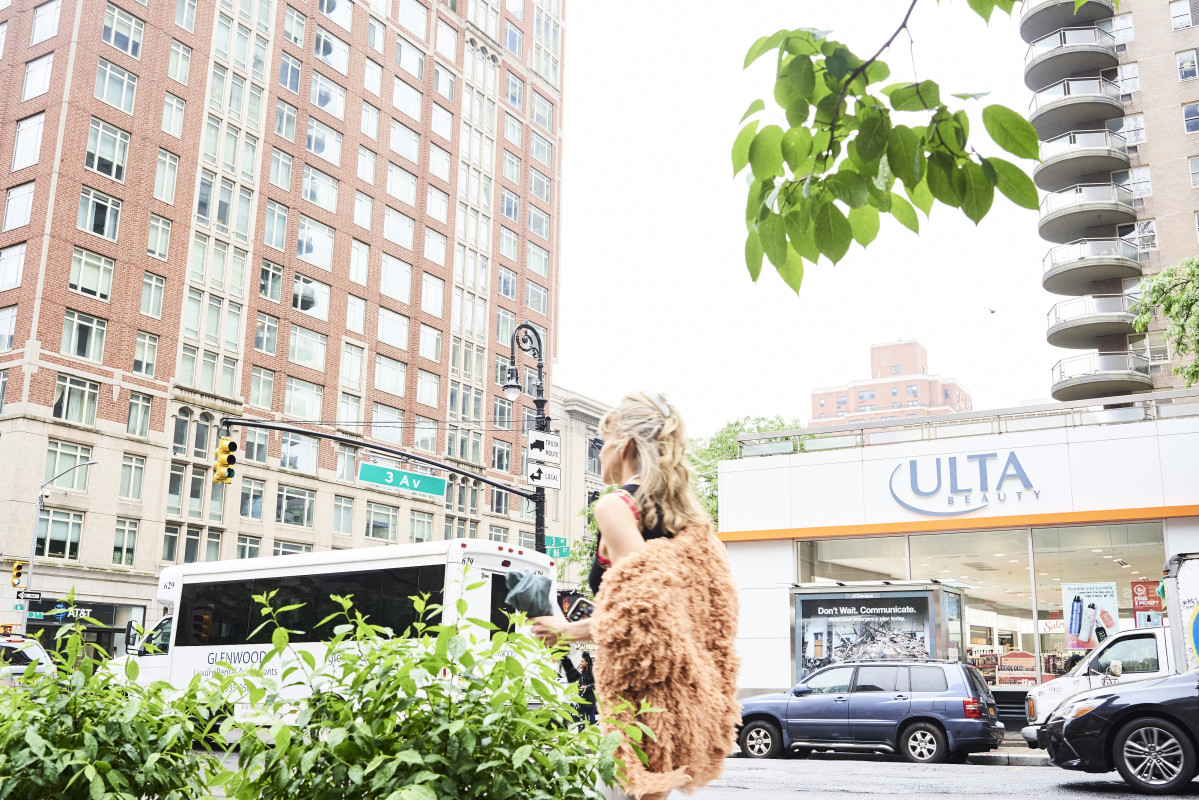 Ulta digital strategy is working, well, beautifully
Ulta has been successful at a number of levels. 
The beauty chain offers a mix of premium (high-end, or more expensive) products along with more budget-friendly drugstore brands. The stores also offer a variety of salon services, including hair care and brow shaping. 
Most stores are strategically placed in suburban areas of high foot traffic or strip malls that are frequented by bargain shoppers who also might visit, say, a TJ Maxx (TJX) -). That "have it all, just not (typically) at the mall" approach has been great for business, particularly during and after the covid pandemic. 
Another tactic that's been great for business: Ulta's shift to focusing on its digital consumers. 
Ulta has been enabling many of its brick-and-mortar stores to fulfill and ship online orders. The front end of the stores functions more or less the same, but the back end functions more like a warehouse, just with less overhead cost. And that idea has been a gold mine. 
"We expanded our ship-from-store capabilities to an additional 276 stores. Today, we fulfill e-commerce orders from 400 strategically-located stores, enabling faster, more cost-effective delivery to the guest," Chief Executive Dave Kimbell said on the late-August earnings call. 
"We successfully transitioned two distribution centers, [Jacksonville, Fla., and Greer, S.C.,] to our new [enterprise-resource-planning] platform." 
This streamlines processes, reducing fulfillment and shipping times and helping to prevent sellouts. 
Ulta builds ship-from-store, links with influencers 
"As part of our digital store transformation, we successfully completed a large-scale upgrade of our end-to-end e-commerce platform and migrated to a new, modernized platform that includes a new promotion engine, guest account, cart and checkout," Kimbell continued. 
"This is a significant milestone in our multiyear effort to elevate our digital experience in a way that positions us for long-term growth in this critical channel."
In January 2023 Ulta had 115 ship-from-store outlets; it has more than tripled the figure to 400. The only other jump to online fulfillment like this one is at Walmart (WMT) -). The world's biggest retailer has rapidly turned many of its brick-and-mortar stores into warehouse-like fulfillment centers as it scaled up Walmart+, its Amazon-Prime-like (AMZN) -) membership option. 
For the fiscal first half ended July 29, Ulta's net income per share rose 7.5% to $12.90 as revenue climbed 11% to $5.16 billion. Comparable-store sales advanced 8.7%. And the Bolingbrook, Ill., company increased its sales-and-earnings outlook for the full year.
Ulta's lean-and-mean approach to the digital age includes welcoming partnerships with influencers -- here's the company's influencer program -- and keeping a good mix of budget and premium offerings in-store and online.
"Guests continue to shift effortlessly between physical and digital channels, depending on their individual needs, and we are committed to meeting them wherever they are in their beauty journey," Kimbell said.
What could go wrong affecting Ulta?
So where are the headwinds for Ulta Beauty?
"We continue to operate in a dynamic environment," the CEO said on the Q2 call. "While consumer confidence has strengthened, there are signs pointing to moderating growth going forward.
"Many consumers have begun to reduce overall spending, credit-card debt remains high and the restart of student-loan repayments is approaching.
"It is unclear how these factors will impact consumer behavior in the near term. But despite these factors, beauty has remained a bright spot."
The executive said that in the second half, Ulta expects growth in the U.S. beauty market "will remain healthy but normalize into the mid-single digits [percent] as we lap two consecutive quarters of strong growth, experience less impact from pricing and face more economic uncertainty." 
As for promotional activity, the executive said that in 2021 and 2022, "unprecedented category growth and strong demand limited promotional activity. As a result, the promotional environment in 2021 and 2022 was unsustainably low.
"Reflecting these factors, we planned for higher promotional activity this year but continue to expect promotions to remain well below 2019 levels."