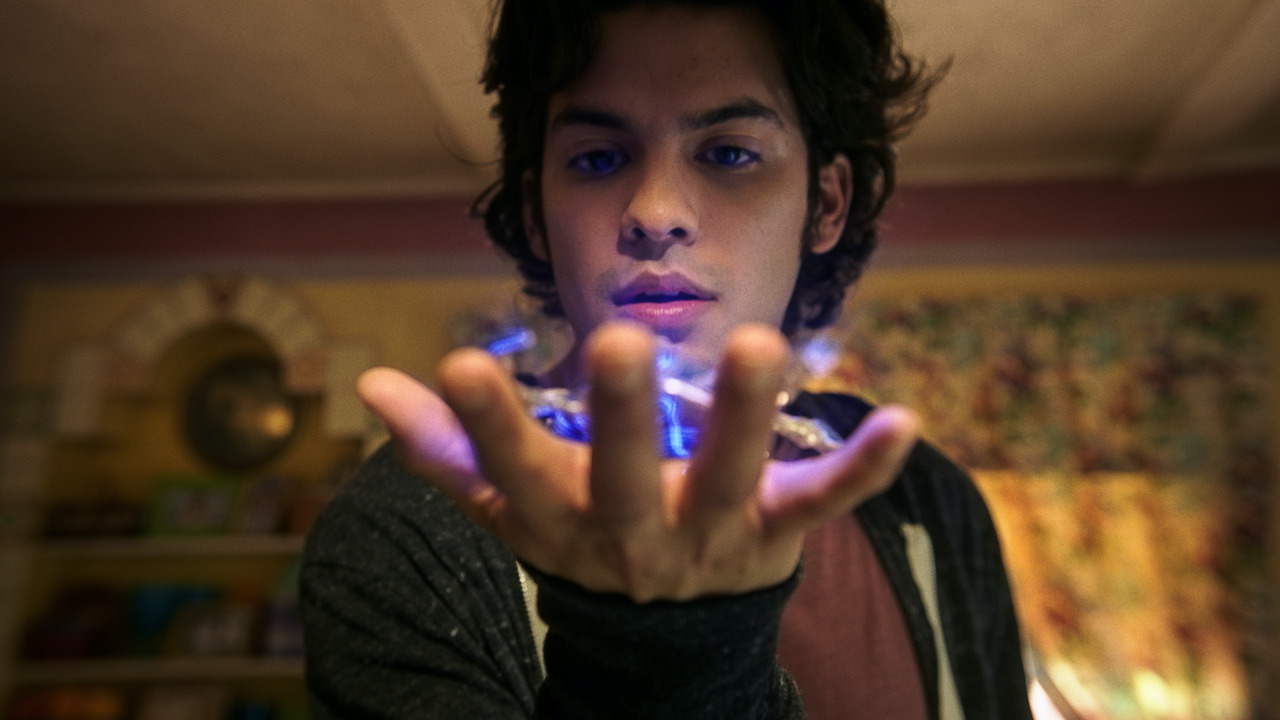 Following the release of Shazam! Fury of the Gods last month, there are three more upcoming DC movies left to come out in 2023. One of those is Blue Beetle, which dropped its first trailer today and finally gives Jaime Reyes a cinematic platform to shine on following numerous appearances in animation and video games, as well as a previous live-action outing in Smallville. But he isn't the only person to have held the Blue Beetle mantle over the decades, and while Xolo Maridueña's Jaime will obviously be the star of this show, I can't help but wonder after watching the trailer if we'll see any of his predecessors in the movie.
Before we go any further, those of you who haven't watched the Blue Beetle trailer would be wise to do so now.
Are we all caught up to speed? Good, let's dive into the speculation!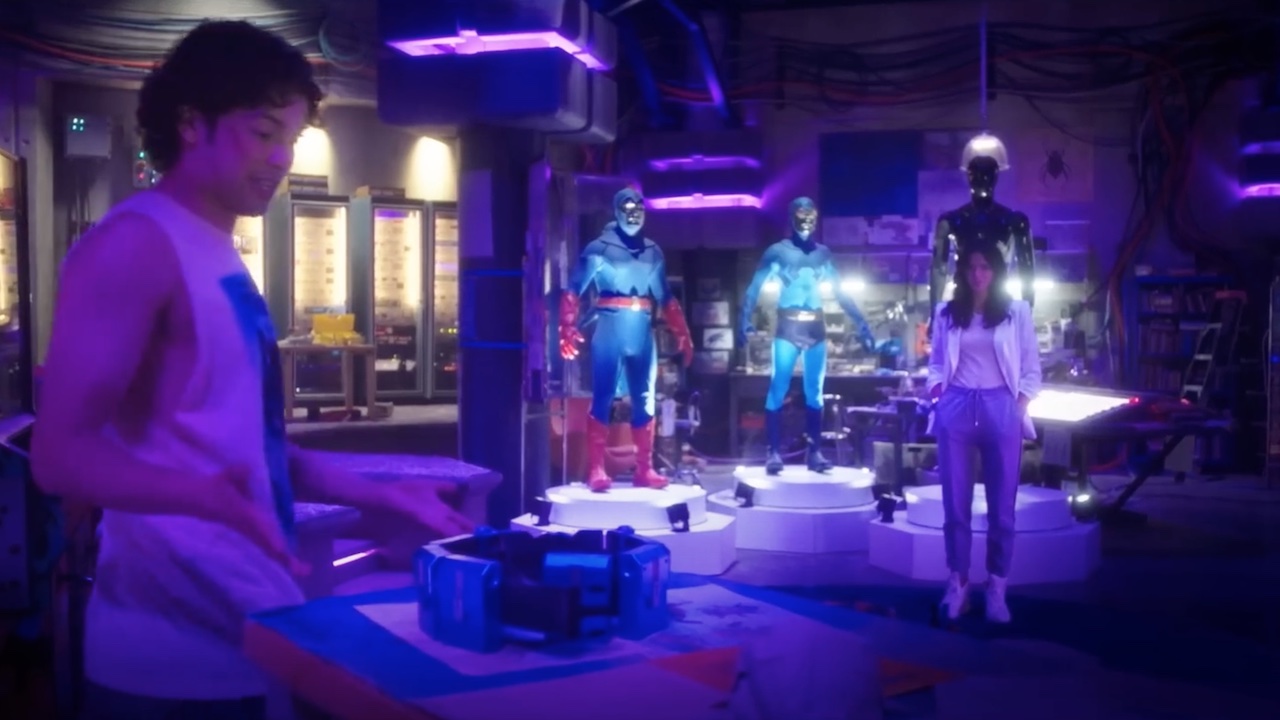 The Blue Beetle Trailer Includes Some Familiar Costumes
The first big tipoff towards this being a possibility comes at the end of the Blue Beetle trailer, when Jaime and his family are looking through a workshop filled with cool gadgets. As you'll see above, there are two Blue Beetle costumes on display next to an unused mannequin; the one on the left resembles what Dan Garrett wore back in the day, and the one on the right is a faithful replication of Ted Kord's suit.
Dan Garrett was the first Blue Beetle, debuting in 1939's Mystery Men Comics #1, and Ted Kord followed in 1966's Captain Atom #83, with both characters being incorporated into DC Comics continuity by the 1980s. Jaime Reyes was introduced in 2006's Infinite Crisis #3 and he became Blue Beetle two issues later. While Jaime has largely been leading the charge on the Blue Beetle front since then, Ted retook the mantle in the DC Rebirth era after years of being dead and the New 52 depicting a younger Ted who never became a superhero. While Ted certainly has a lot of fans from his Justice League International days and partnership with Booster Gold, it's probably safe to say at this point that Jaime has a bigger profile overall with comics fans and the general public, which this movie will only increase.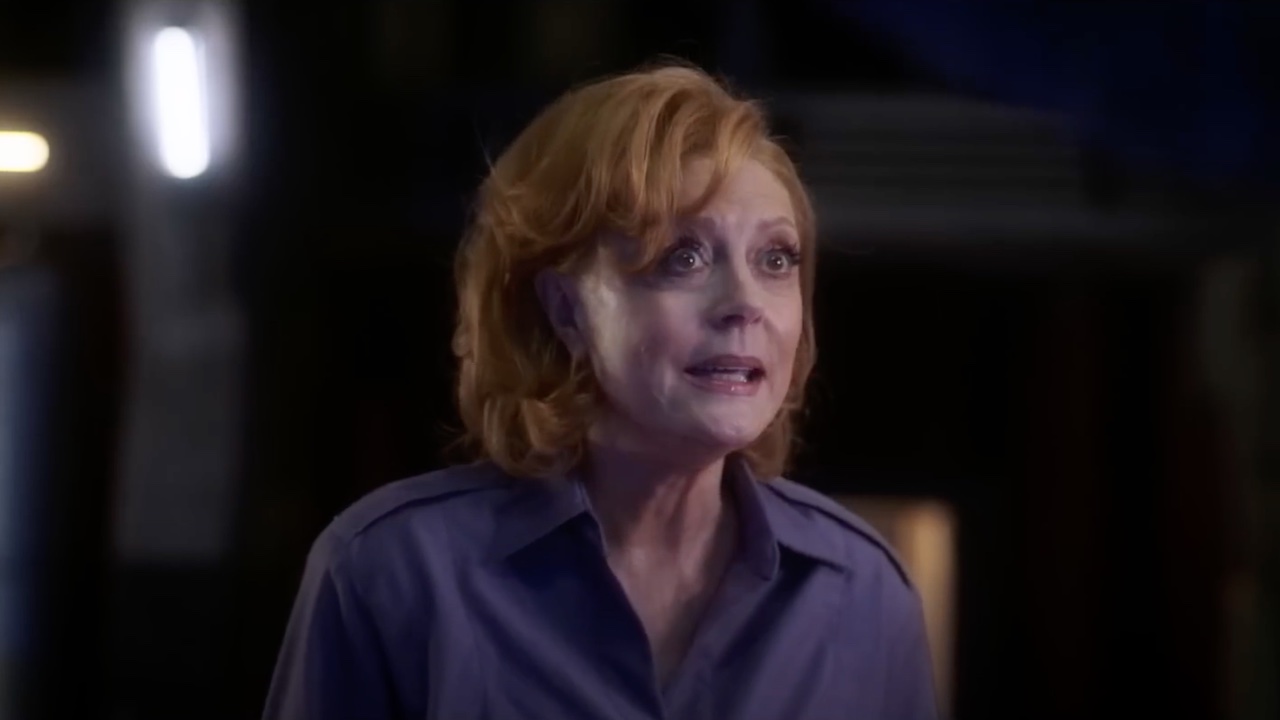 Susan Sarandon's Blue Beetle Character Is Connected To Ted Kord… Somehow
Now it's entirely possible that these costumes in Blue Beetle are just Easter eggs, and when it comes to Dan Garrett, I'm skeptical that he'll be involved in any capacity. However, regarding Ted Kord, there's another piece of information to consider. The trailer also gives us a quick look at Susan Sarandon's Victoria Kord, the corporate figure who came into possession of the alien Scarab that bonds itself to Jaime Reyes. Victoria serves as the movie's main antagonist and is presumably the one who hires Raoul Max Trujillo's Carapax, but since she doesn't come from the comics, we have no idea how she's connected to Ted.
Again, with Jaime Reyes' being Blue Beetle's leading hero, it's not like I expect Ted Kord to swoop in to help save the day. But between seeing his costume and Victoria Kord's inclusion, not to mention Ted being smart enough to create the gadgets in that workshop, the possibility that he exists in this world isn't something that should be dismissed out of hand. Hell, the trailer even shows off the ship known as The Bug, which is Ted's preferred method of transportation when he's fighting crime as Blue Beetle. I'm doubtful that Dan Garrett will be explicitly mentioned in this movie, let alone appear, but with Ted, there's a lot more going in his favor.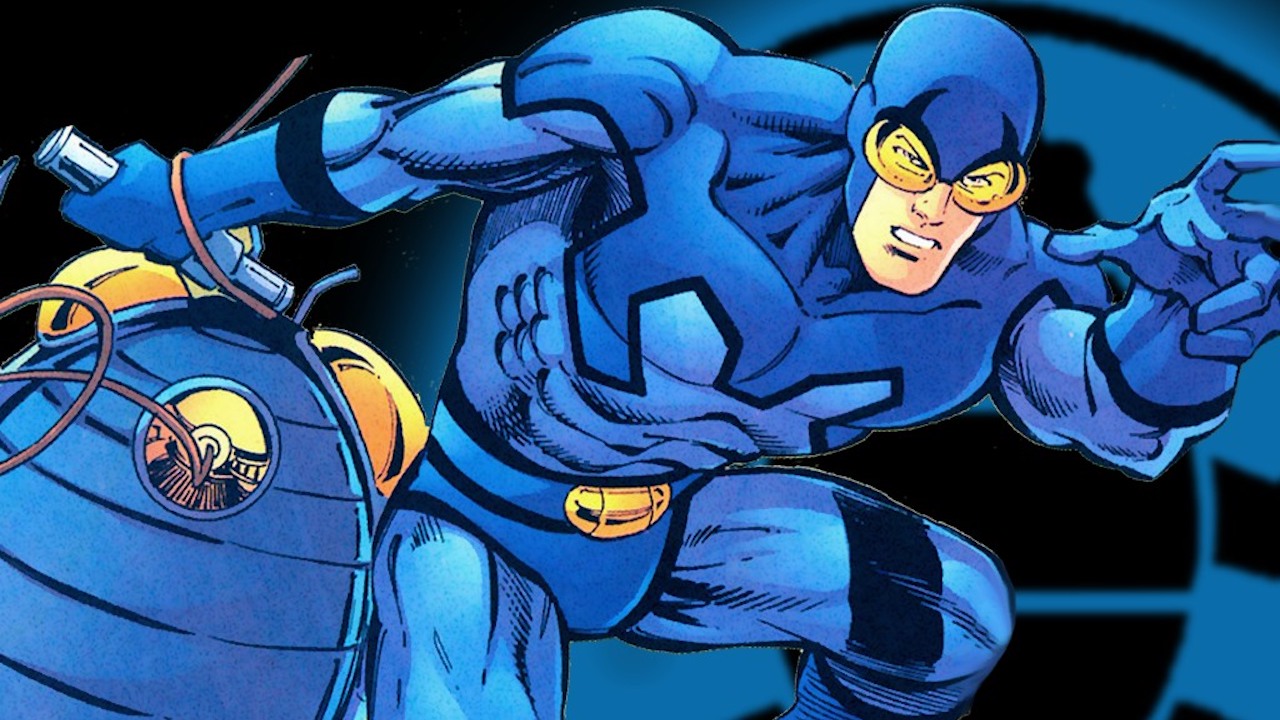 How Could Ted Kord Factor Into Blue Beetle?
Now, for the sake of argument, let's assume that Ted Kord is indeed part of the Blue Beetle story, be it directly or indirectly. How would he fit into it? Well, in the comics, although Ted inherited the Scarab from Dan Garrett, he was never able to harness the Scarab's power. So he instead fought crime just like Batman does, i.e. with his own learned fighting skills, impressive intelligence and an array of special equipment. Perhaps the Blue Beetle movie is following suit by with its version of Ted. If that's the case, then there's the question of whether this version of him actually became Blue Beetle or never got the opportunity.
This brings us to the more important question: will we see Ted Kord in Blue Beetle? As of this writing, I'm leaning towards no. So far all of the main characters in the movie's cast have been identified, with Deadline sharing that the lone holdout until today, What We Do in the Shadows' Harvey Guillén, is playing someone named Dr. Sanchez. As such, if no one's playing Ted in the movie, here's the scenario I envision: Ted was in charge of studying the Scarab, but circumstances resulted in him dying or mysteriously disappearing. However she's connected to him, and potentially having played a role in said death/disappearance, Victoria Kord assumes control of the project and is willing to take more drastic measures with unlocking the Scarab's potential. Somehow Bruna Marquezine's Jenny gets ahold of it and passes it along to Jaime, and Victoria will do whatever it takes to get it back into her possession.
While it would be cool to see Ted Kord mentor Xolo Maridueña's version of Jaime Reyes, judging by the trailer, it seems like his uncle Rudy, played by George Lopez, has a handle with figuring out the technology in that workshop, including flying The Bug, making it even less necessary for Ted to be around. So now the only thing working in favor of Blue Beetle's Ted Kord still being around is that there's a Booster Gold TV series in development, and as mentioned earlier, he and Ted have history going way back. Assuming the Blue Beetle movie ends up being part of the new DC Universe franchise, it would be cool to finally see a live-action pairing of Booster (a.k.a. Michael Jon Carter) and Ted, but that nonetheless doesn't mean he needs to be directly involved with this feature.
We'll find out one way or another how Ted Kord does or does not fit into Blue Beetle when it's released on August 18. Until then, HBO Max subscribers can look through Jaime Reyes' many animated outings, and Hulu subscribers can view when he showed up in the Smallville Season 10 episode "Booster."