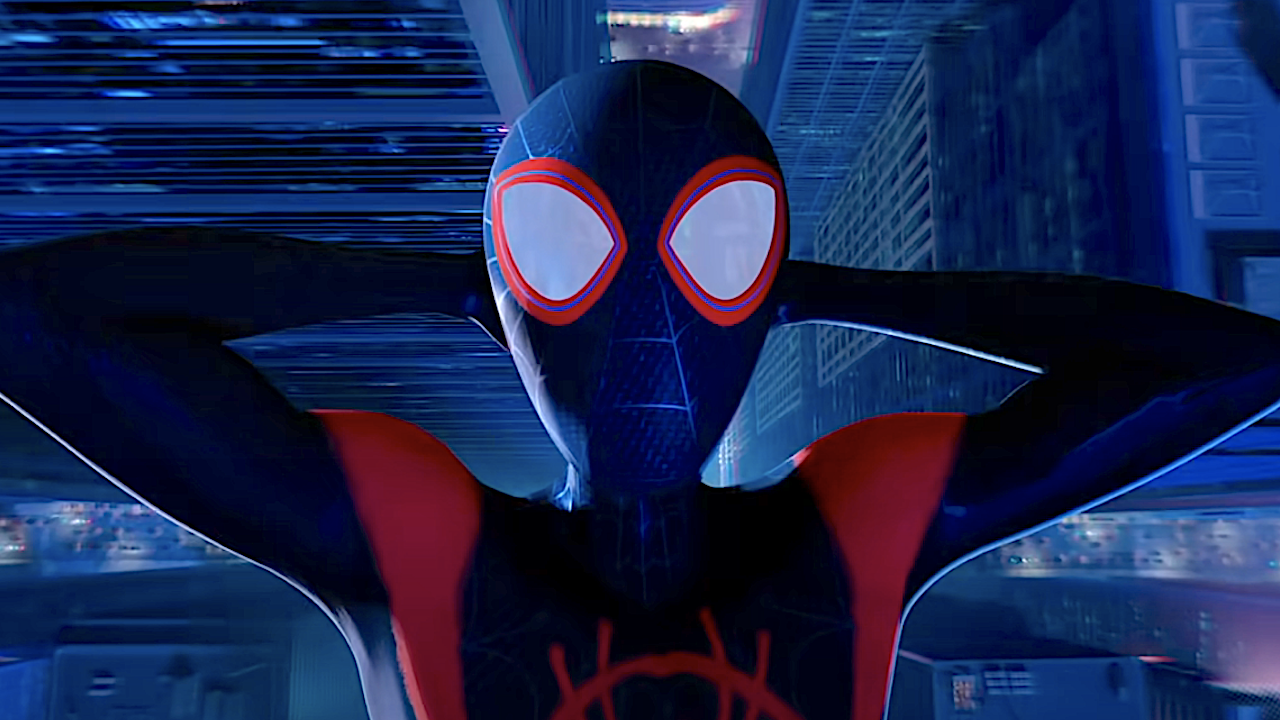 Five years have passed since Sony Pictures Animation took audiences Into the Spider-Verse along with Miles Morales (Shameik Moore), Spider-Gwen (Hailee Steinfeld), and Peter B. Parker (Jake Johnson). A lot has changed in that time period. Miles is growing into his role as Brooklyn's one and only Spider-Man. A new threat has emerged in the form of The Spot (Jason Schwartzman). And the effects of the end of Spider-Man: Into the Spider-Verse have had a devastating impact on the Multiverse… as we will find out in the upcoming movie, Spider-Man: Across the Spider-Verse.
The first movie still ranks at the top of our list of the best Spider-Man movies ever made. But that doesn't mean it's flawless. In fact, when speaking with Phil Lord and Chris Miller ahead of Spider-Man: Across the Spider-Verse, the brilliant creative duo revealed to us one change they had to make to the first movie, so that the new film would make sense, from a continuity standpoint. Specifically, they had to start at the very end, as Lord and Miller revealed:
Yeah, that would have created all kinds of headaches. This very much feels like the kind of continuity error that Spider-Man fans easily can accept. They know that it took the team behind Spider-Man: Across the Spider-Verse five years to deliver on the anticipated sequel. And early reviews suggest it was worth the wait. But the team left themselves in a bit of a corner when they showed Gwen returning to Miles in the closing moments of Into The Spider-Verse, because to pick up the story there would not have allowed for any in-story growth for the main characters… which Lord and Miller knew they wanted to introduce. 
Here's that scene, in its original form:
There are other small changes that Phil Lord and Chris Miller said that they made from the world of Into ahead of Across, one being the design of Capt. George Stacy, who has a larger role in this sequel. The rest of the movie focuses heavily on expanding the multiverses introduced in the new sequel, and learning more about all of the new characters (played by an all-star roster of voice talent). 
It's probably a good idea to catch up on Spider-Man: Into the Spider-Verse before you head out to see the new movie. Here's where all of the Spider-Man movies are streaming. And keep it on CinemaBlend for even more coverage of Spider-Man: Across the Spider-Verse, hitting theaters on June 2.