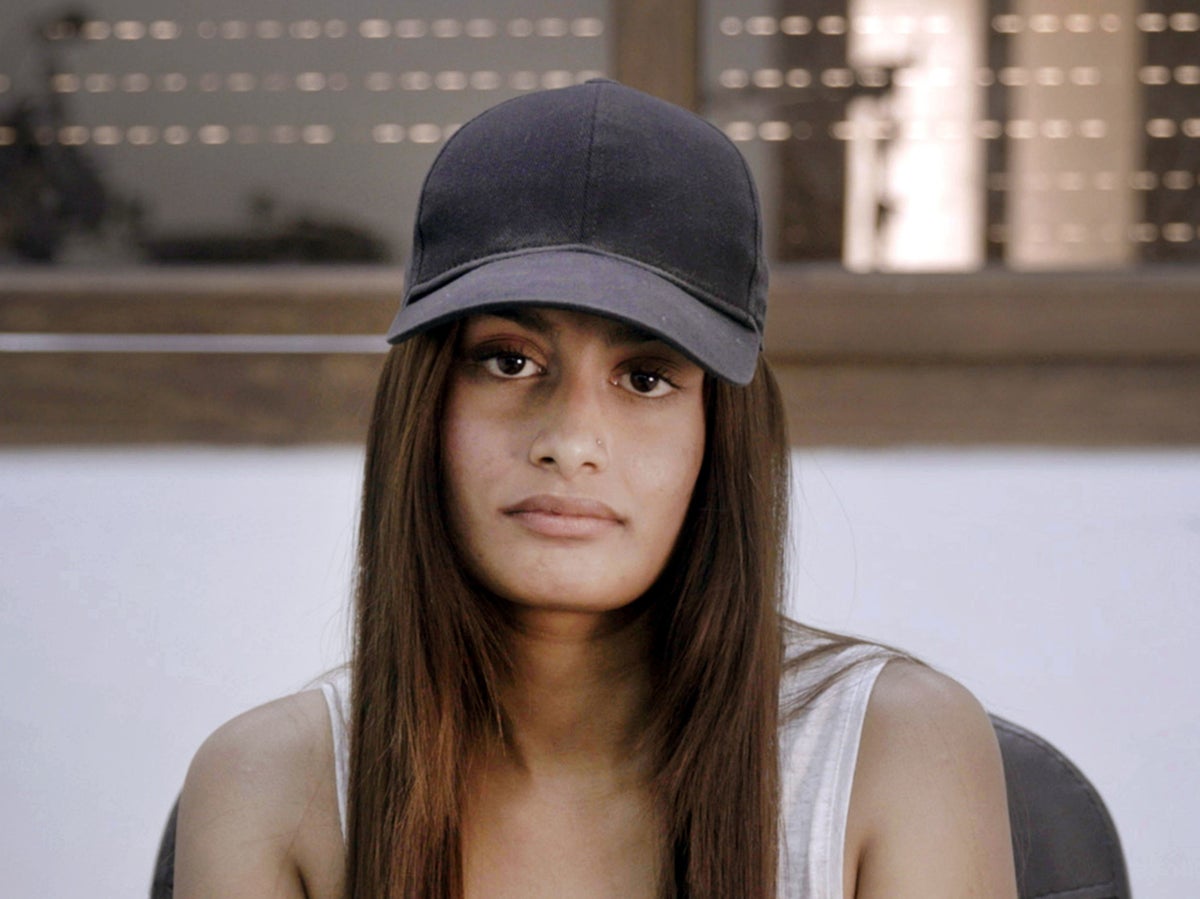 Shamima Begum was certainly deluded in the past, but she's definitely been disabused of any fantasies about redemption and forgiveness now. Maybe that's what being stateless and spending four years in detention in Syria does to someone. Towards the end of the BBC's gripping The Shamima Begum Story, marooned in a camp in the north of the country and still only 23, she acknowledges that she's never going to able to come back home. Seven years on from her ill-fated journey east, Begum is asked where she thinks she'll be in seven years' time. "Here," she says, without hesitation, "because Isis was the worst thing in the 21st century and I was a part of it and now I have to face the consequences of my actions, and this camp is the consequences of my actions."
It's quite hard to read Begum. She presents herself now, as far as is possible in a tented Syrian prison camp, as a modern contemporary woman, dressing in a Western style, with an occasional baseball cap presumably her only concession to the religious customs of her past. Some say she's being "celebrified" with the cover girl magazine appearances, exploiting her notoriety. But it doesn't really feel like Hollywood, or like she's a contestant fresh out of the Big Brother house. She isn't abject, she doesn't weep in despair, prostrate herself for forgiveness, but she's not living her best life, either. Instead, she acknowledges what she did, and tries to explain why it came to pass. It's up to the viewer to decide how convincing she is.
The skill in Josh Baker's film is in allowing Begum to speak for herself, and setting that, quite dispassionately, against the testimony of others – childhood friends left behind in London, independent witnesses who knew her when she was an "Isis bride", and bit of a surprise appearance in her (former?) husband, Yago Riedijk. The Dutch national turned Isis revolutionary turned prisoner of the Syrian regime, he seems the very opposite of Begum – cheerfully looking forward to them getting back together again soon, as if he'd just spent a night in the cells for a brawl in the street. Obviously, he's not been in touch with her lately, because she hates him and all that he stands for, at least nowadays. It's strange to think of a terrorist such as Riedijk being so gentle and puppy-like in his devotion to the (forced) love of his life. Begum says he was abusive. On balance, that's easy to accept.
Such evidence about her past throws some doubt on how complete and candid an account Begum is giving us now. For example, she claims to know nothing, not even the full name, of the mysterious wealthy Egyptian with the big house that she and her husband lived with for many months. But one of his staff asserts that the guy was an arms dealer, a major armourer for Isis, and testifies that it is simply not possible that Begum – who is evidently not stupid – had no idea what he was up to. A female former member of the Isis religious police, the Hisbah, knew Begum and tells us that Begum must have known about the atrocities going on all around her. Begum, supervised by her captors, can't say too much, but there's not even a hint. She explains, convincingly enough, about how she couldn't escape the caliphate. There are two sides to every story, even for this national hate figure. And it's impossible not to have compassion for Begum's three children, all now dead as a direct result of the war she involved herself in. They were unequivocally innocent, tragic cases.
The most damming evidence comes from the mouth of Begum herself, which we see in the archive of Begum's past interviews, especially when she was first discovered in a refugee camp and she gave her early, sensational interviews to the British press after the fall of Isis and their vast caliphate. In those days, before she had had her UK nationality revoked, she casually mentioned that she thought at the time that the Manchester Arena attack was justified, and that seeing the severed heads of executed Isis enemies dumped in waste bins around Raqqa, in the way you might discard a McDonald's carton, didn't bother her one little bit. These days, she is more circumspect, presumably because she and her lawyers must realise that what tiny, vanishing chance she has of returning to the UK rests on an unforgiving public.
Sensibly, though, documentarian Baker refuses to portray this outwardly quite ordinary, self-styled "Bethnal Green girl" as simply some rabid monster, nor a straightforward case of a manipulated and trafficked innocent child, nor, indeed, anything in between. There are clearly nuances and uncertainties about her motivations and activities. Instead, Baker presents Begum and those who knew her in London and in Isis in their own words, letting us make up our own minds. As a teenager, Begum was clearly influenced by her best friends who decided they had to go to war with Isis; but she also supported horrific acts by the caliphate and her post-capture narrative has varied.
What we do know for sure, is that she is suffering now. "I hate myself inside," she says. Even life in a British cell for many years would be preferable because, as she sees it: "At least with prison sentences you know there's going to be an end. But here, you don't know if there's going to be an end." The problem is that, like Begum herself back in 2015, her conscience seems to have gone missing some time ago.