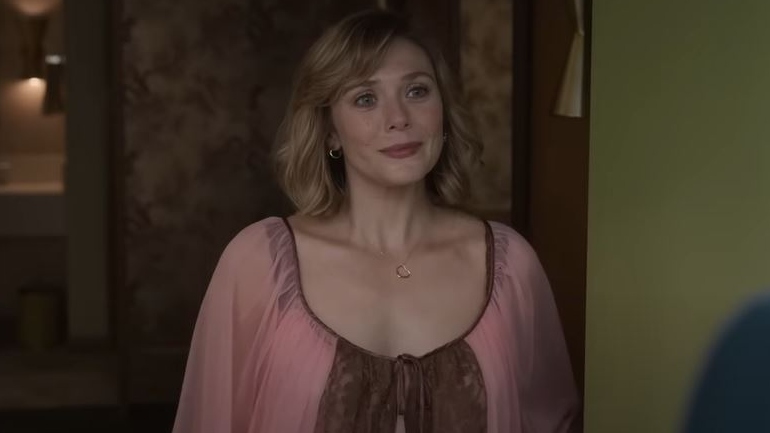 Love & Death has delved into the arrest and trial of Candy Montgomery who was accused of murdering her friend in one of the 1980s' most infamous cases.
From the horrific true story of the Boston Strangler's reign of terror explored in the recently-released Boston Strangler movie to The Watcher series on Netflix, there have been plenty of high-profile true crime dramas released in recent months. Now Love & Death has landed, exploring the equally poignant and chilling case of Candy Montgomery who was accused, arrested and tried for the murder of Betty Gore. Although she was eventually acquitted, her story is one that has continued to capture people's imaginations and spark debate. 
Here we reveal the true story of Love & Death, all we know about where Candy Montgomery is now and how to watch the Elizabeth Olsen drama series inspired by real events.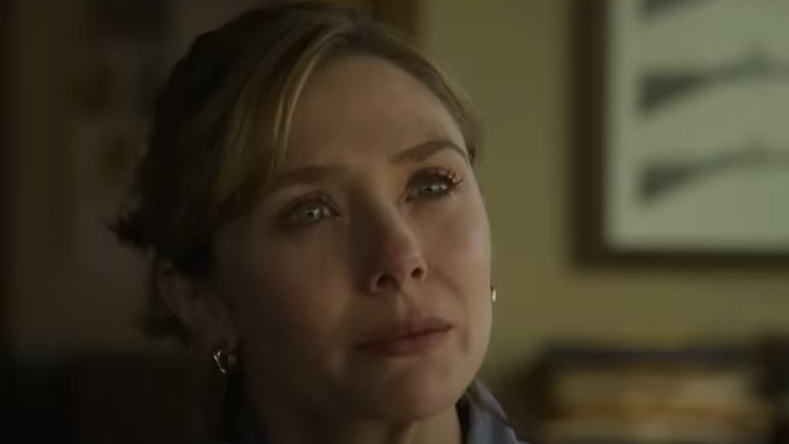 Love & Death true story explained
Told across seven episodes, the Love & Death true story is just as shocking as the series would lead fans to believe and is inspired by the same chilling case as the Candy Hulu series which was released last year. Love & Death sees Elizabeth Olsen step into the role Jessica Biel played in Candy - the titular character (and real-life person) Candy Montgomery. Although it's a fictionalized depiction of events, the show tells the story of how Candy was accused, tried and eventually acquitted of the murder of her friend Betty Gore.  
Born Candace Wheeler, Candy Montgomery was a married mother living in Wylie, Texas with her husband Pat and their children. Their family life seemed to be idyllic and according to Oxygen, it was through their church that Candy and Pat first met Allan and Betty Gore. The two couples are said to have gotten along well, but in 1980 Betty was found dead at her home. 
The publication claimed that Candy's friend was discovered lying next to an ax and that investigators were under the impression that the killer could've known Betty personally as the attack was especially vicious. Allan Gore had been away on a business trip in Minnesota and was interviewed by police after his wife's murder. 
It was during the investigation that Betty's husband apparently confessed that he'd been having an affair with Candy for most of that year. It was he who'd reportedly called off their relationship after deciding to try and mend things with Betty.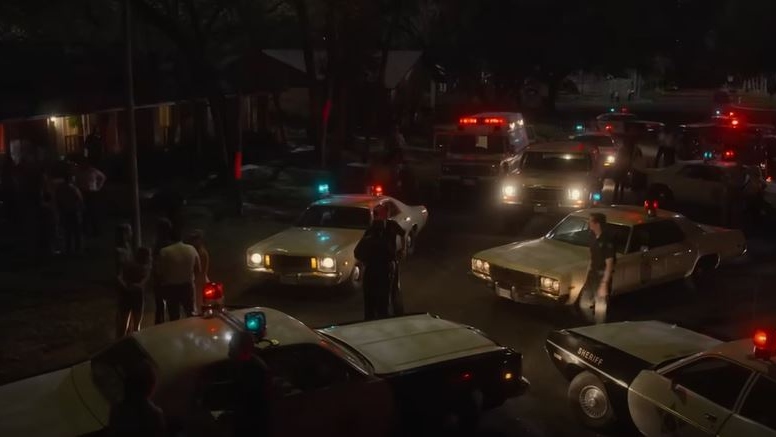 Not long after this in June 1980, Candy Montgomery was arrested for the murder of Betty Gore as her fingerprints and footprints had been found at the scene of the murder. At the trial her legal team argued that whilst Candy had killed Betty Gore, she'd done so in a desperate act of self-defense. 
They are said to have alleged that Betty approached Candy with the ax first after discovering Allan and Candy's affair and confronting her about it at the Gore family home and cut Candy's toe as she swung it down. Candy claimed that she and Betty had struggled over the weapon and that Betty allegedly kept coming towards her. It was also reported that childhood trauma could've potentially contributed to Candy's reaction after Betty shushed her.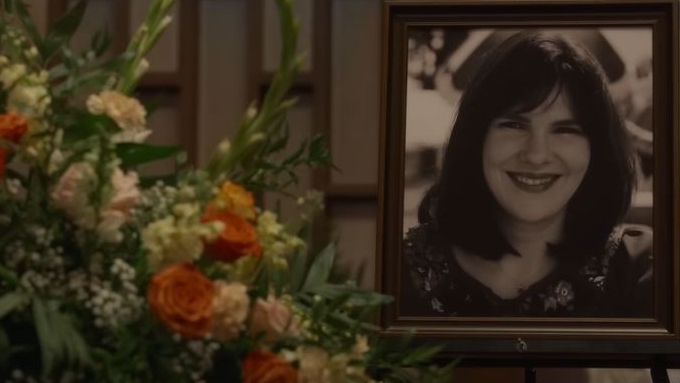 At the end of the trial the jury returned a "Not Guilty" verdict after around four hours of deliberation and Candy Montgomery was acquitted of the murder of Betty Gore on the basis that it was self-defense. The events leading up to Betty's death, including Allan and Candy's affair, as well as the trial itself are set to be explored in Love & Death. The show is also said to have drawn inspiration from Evidence of Love: A True Story of Passion and Death in the Suburbs by John Bloom and Jim Atkinson about Candy Montgomery.  
Where is Candy Montgomery now? 
After being totally immersed in a show inspired by true events it's perhaps only natural that many fans' minds turn toward the lives of the real-life people, from where Sally McNeil from Netflix's Killer Sally is now to where Kai from The Hatchet Wielding Hitch-Hiker is. However, anyone wondering where Candy Montgomery is after seeing Elizabeth Olsen's portrayal of her in Love & Death might be surprised to learn we don't know. There have been several unofficial reports over the years, with Texas Monthly claiming that after the "Not Guilty" verdict was delivered and her trial drew to an end, she moved away from Texas.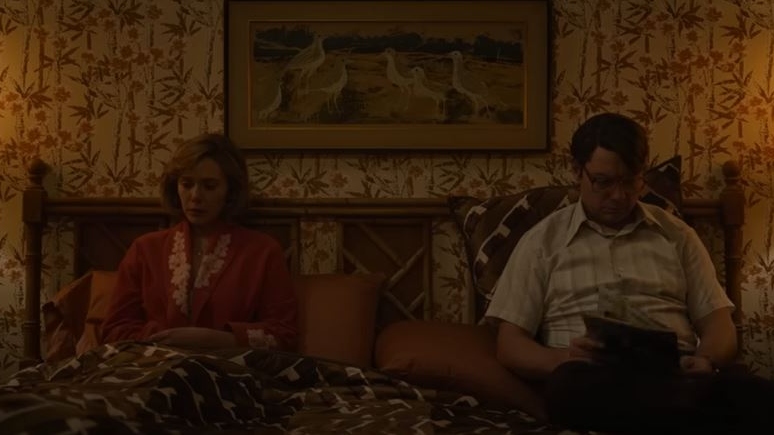 The publication suggested that she and her husband Pat had settled in Georgia instead and The Dallas Morning News reported in 2010 that she was living in the state and had supposedly qualified as a family counselor. Meanwhile, NewsWeek claimed last year that it's thought Candy Montgomery apparently goes by her maiden name of Wheeler now. These reports haven't been confirmed by Candy herself and she's understood to have had no involvement in either the Candy Hulu show which saw Jessica Biel play her or Love & Death with Elizabeth Olsen.
Jessica Biel previously told Entertainment Weekly that she'd apparently reached out to the real Candy Montgomery's "long-time representative" to see if she would be "interested in having any conversation whatsoever" in light of the actor playing her in the Hulu series.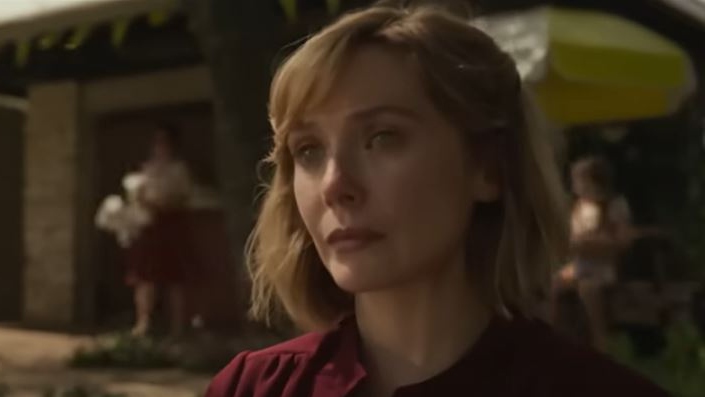 According to the Hollywood star "she was not interested" at all and it seems Candy prefers to retain a greater level of privacy after the high-profile case. With no involvement in Candy or Love & Death, the whereabouts of Candy Montgomery remain shrouded in mystery.
How to watch Love & Death 
Following on the heels of Hulu's Candy last year, Love & Death premiered on April 27 with the first three of the seven episodes released on HBO Max. Following this the remaining episodes are set to be released weekly on Thursdays for HBO Max subscribers in the US. For UK-based viewers patience will be required as ITV reported in February that Love & Death is set to be available exclusively on their ITVX platform to stream from autumn 2023. This will mark the show's UK debut, however sadly no specific UK air date this autumn has been confirmed. 
Unfortunately, anyone who'll be abroad when further Love & Death episodes air on HBO Max won't be able to keep up-to-date with Candy Montgomery's dramatized story in the show like they usually would. Luckily there's an easy solution and you can use a VPN to continue watching. This is a handy bit of software that changes your IP address so that you can access on-demand content or live TV just as if you were at home.
Our sister site, TechRadar, has tested all of the major VPN services and they rate ExpressVPN as the absolute best. They say, "It's compatible with all of your devices, supports most streaming services, and ranks among the fastest. You can even install it on devices like an Amazon Fire TV Stick, Apple TV, Xbox, and PlayStation. So for a one-stop-shop, you can't go wrong with Express."