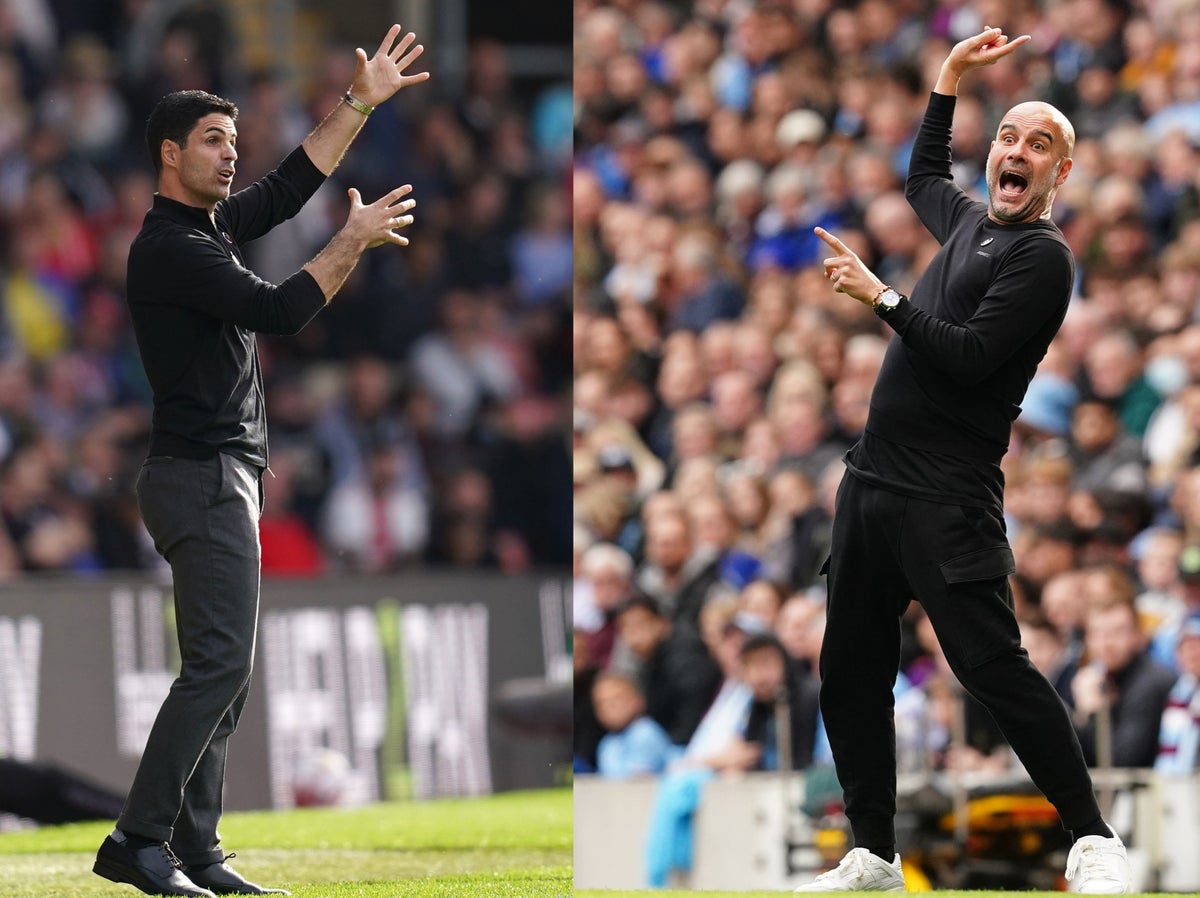 Pep Guardiola knows Mikel Arteta well but he probably knows the little dilemma his former assistant is now facing with Arsenal much better. The Manchester City manager certainly knows it much longer.
It was back in 2011, ahead of an arduous series of matches across multiple competitions against Jose Mourinho's Real Madrid, that Guardiola first mused on that tactical back-and-forth that almost comes to represent game theory in such encounters.
"When you play as many times against each other, it becomes like the basketball play-offs," he said. "You do one thing; they respond with another, you answer in another way."
Friday's FA Cup fourth-round tie is nowhere near as intense as that, given it represents the first time the Premier League's top two will have played each other this season, but such questions are an indication of how far Arsenal have come. Arteta no longer needs to consider a knockout match on its own terms, in order to give his side any chance at a trophy. He needs to place it in the context of a campaign where he is directly competing against the same opposition and there remains some mystery about the merits of that, as well as how they will actually face off against their title rivals.
The Arsenal manager has been giving this plenty of thought over the past few days, even if he won't play a full-strength team. The question is, how strong? Oleksandr Zinchenko would have been an obvious focus ahead of such a game, after all, but it is expected that Kieran Tierney will come in.
If it feels like these questions are unfairly being asked of Arsenal rather than City, it is only because we know the champions can handle all of this.
They were after all eliminated from this very competition by Liverpool last season, only to narrowly beat Jurgen Klopp's side to the title. We know that a sportswashing project like City can keep going to the maximum across multiple fronts. We know they can easily recover from setbacks against rivals. We know they have the capacity to go on the kind of long run that just kills this season. It is almost what people are waiting for, since we know pretty much everything City are about, the adjustment to Erling Haaland notwithstanding.
The Norwegian is another who may be unlikely to play in this game. It would just give Guardiola the opportunity for more focus on Julian Alvarez, as he surely threatens to grow as a player after his revelation of a World Cup. The Argentine may yet have a significant impact on the end of this season in the way many anticipate from Gabriel Jesus.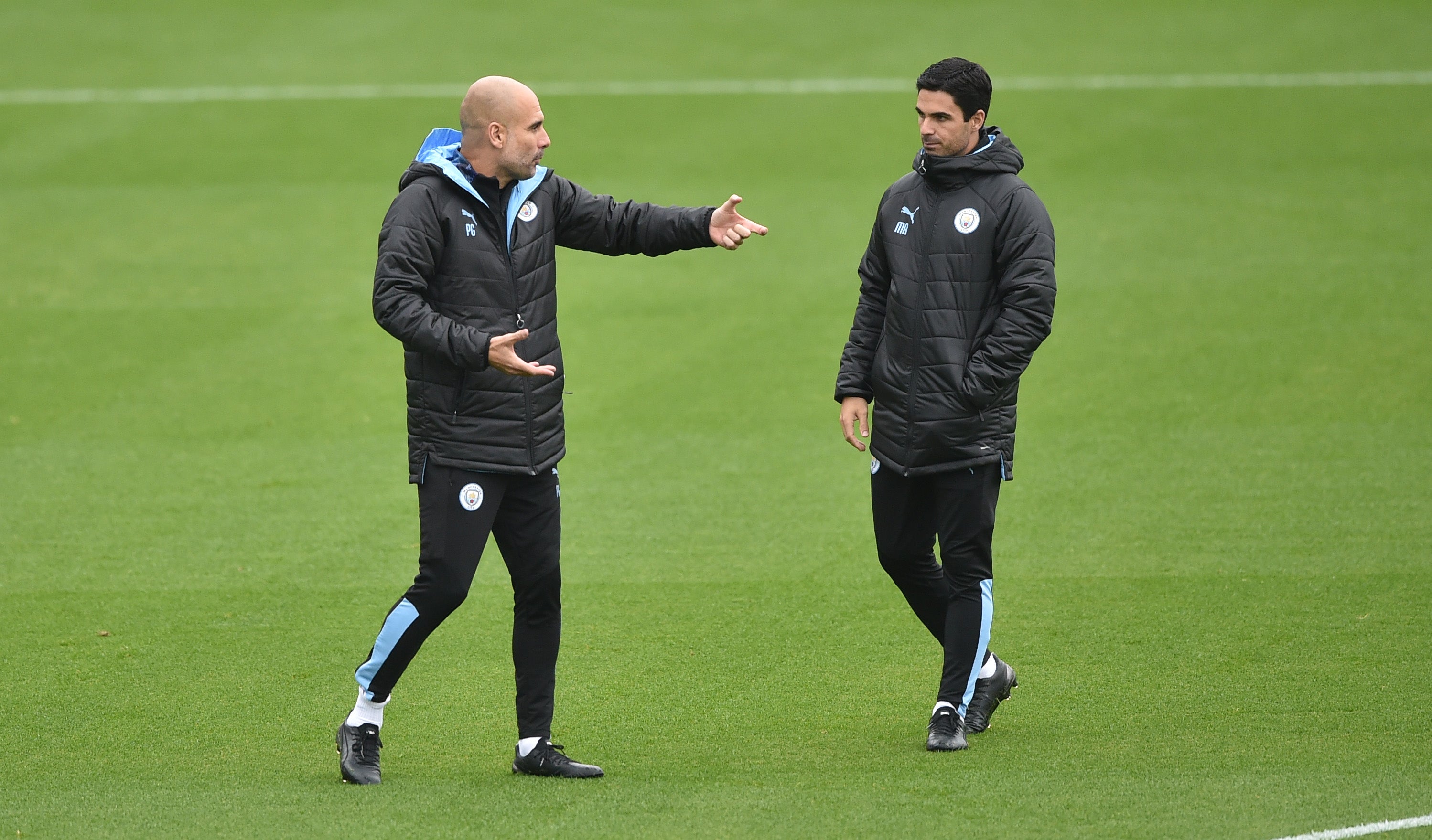 That's just another exciting unknown, though, to go with so much about this Arsenal as the season properly goes into its decisive second half.
At the very least, we know they respond well to setbacks.
It's easy to overlook given the overwhelming number of wins but Arsenal have actually lost three times this season. They were to Manchester United in the league, PSV Eindhoven in the Europa League and Brighton and Hove Albion in the Carabao Cup.
Each time, however, they responded with at least three wins in succession. There has actually only been one spell when Arsenal went more than a game without a victory. That was when the PSV defeat followed a surprising 1-1 draw at Southampton.
The resilience that such a record illustrates immediately removes some of the pressure from this FA Cup tie. It also means the idea of "momentum" isn't as relevant. If Arsenal lose, it won't be some great alarm.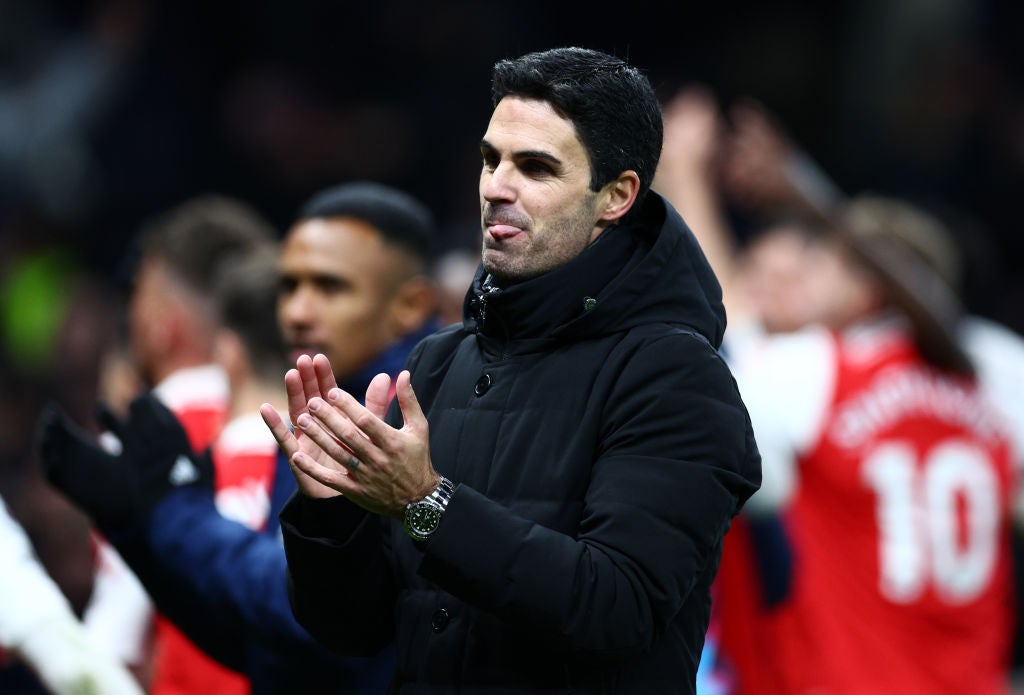 Many of those outside the club have even argued that it might be better for the team to go out of the cup, and the Europa League, so they can throw absolutely everything into the title challenge. That could be all the more important given City's own inevitable emphasis on the Champions League.
It's just that, like Guardiola, Arteta can't think like that. He's too competitive. He can still be strategic in that circumstance, though.
If there is a little less pressure about this game amid the course of the season, it does have a bit more weight given they finally meet in the Premier League in just over two weeks. Outside observers might think it's simplistic that managers of such sophistication can "give something away" in such matches, but that's sort of the point. It's precisely their sophistication that will of course see them pore over these games before they eventually meet in north London on 15 February. They will be watching for every little thing.
That is where there is some novelty about Friday's tie, too.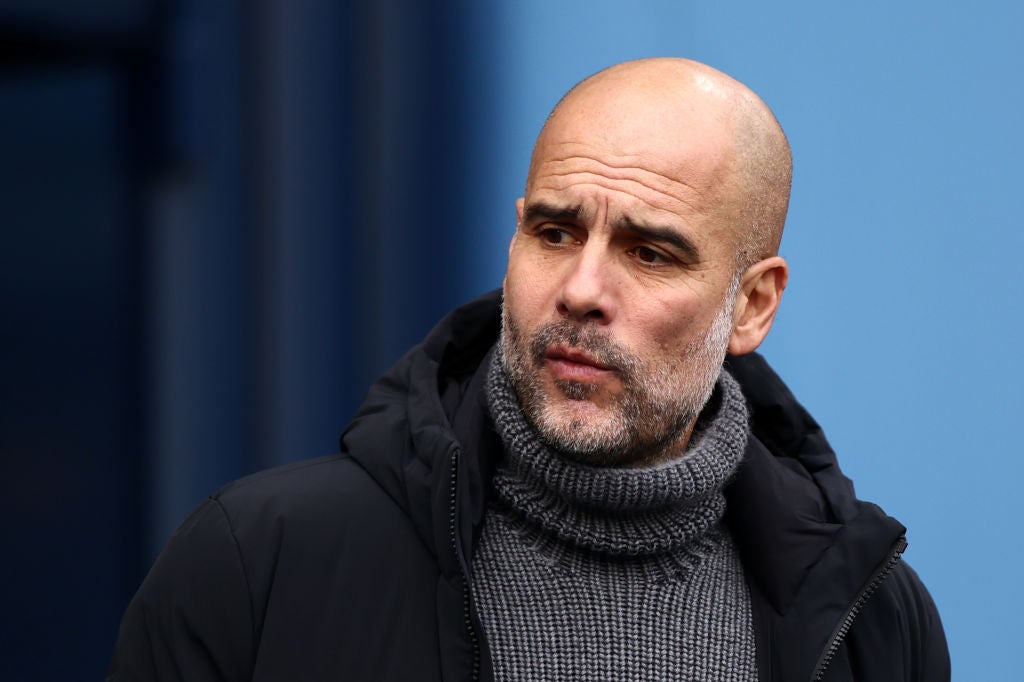 It is historically rare that a top-two FA Cup fixture would become before they have met in the league, meaning that it serves as grand build-up rather than a fight on another front that saps energy. It is as if they are being held back for the main event. This is of course because of how the Queen's funeral caused fixture disruption, which meant the initial league match had to be moved to accommodate one of Arsenal's PSV games.
If we temporarily presume that these will be the final top two, such a high-placed FA Cup tie has actually only happened seven times in the Premier League era.
The first was the most famous as Manchester United beat Arsenal in the 1998-99 semi-final to set themselves up for the treble. While that set a slight trend in how most of these matches come in the last four or the final - such as Liverpool and City last season - it is the opposite in terms of the outcome. Four of those seven ties have been won by the team that ultimately finished second.
Those numbers are too tight to really be relevant, other than the history of such matches enriching Friday's game.
That is probably what this should be seen as. It won't decide anything as regards the title - but it will give their league meeting so many more strands.
We'll know that little bit more about both sides, in this first ever title race between the two.