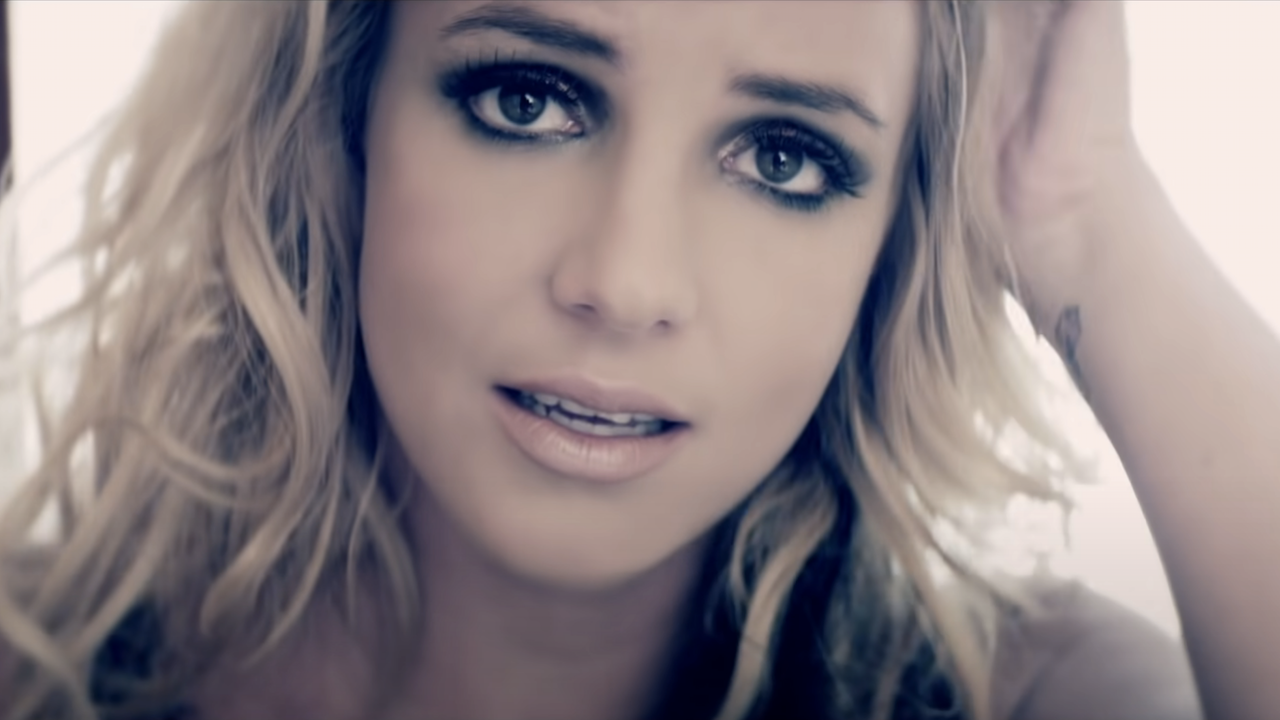 Like almost everything else surrounding Britney Spears, her forthcoming tell-all memoir has been the subject of numerous rumors. From alleged delays to supposed reveals about affairs with A-listers, there's been no shortage of speculation and supposed insiders claiming to have the inside scoop. Now we can add another one of those supposed insiders to the list, as one is now claiming lawyers for the publishing company have gotten ahold of a draft and pressured the pop star to make changes.
This most recent story comes from OK Magazine and does not quote anyone directly from Simon & Schuster by name, the publishing company that will be putting the book out. Nonetheless, the outlet reportedly spoke to some insiders connected to the project, and they said Spears has already "toned down the book a few times" on request from those lawyers. They claim she was allegedly asked to tone it down some more but is now holding the line and refusing to make any more changes. She's apparently "annoyed" by all the delays and wants the book to come out as soon as possible. 
What exactly lawyers have asked her to change is unclear at this point, but we have been hearing for awhile that Spears allegedly reveals multiple secret affairs with A-listers that are not public. In addition, she supposedly talks extensively about her family and there's "a fair amount of throwing people under the bus." She is obviously free, without legal repercussions, to give her perspective on things that happened, but if she's claiming people did certain things they might deny, that could be grounds for possible lawsuits against the publishing company.
I obviously don't want to see Spears going through more lawsuits. She's been in and out of court enough recently between the conservatorship stuff and the lawsuit with her father, but at the same time, this book is going to be a disappointment to fans if it's too sanitized. The point of reading a memoir from Britney is to read her unedited perspective on what happened, not to read a lot of fluff and euphemisms that don't fully express her feelings. 
There's not an official publication date on the book, which she was rumored to get a $15M advance for, but the latest speculation has put a possible release date in late 2023. In order for that to happen, however, Spears, executives at the publishing company and all the lawyers need to sign off on a final draft to go to print. If these rumors are to be believed, that's obviously proving to be a bit difficult. In addition, it's unclear how the pop legend's evolving relationship with her family, specifically her mother, could affect what she wants to publish. Spears recently reconnected with her mom, and the two seem to be in a good place. She may not want a book to get in the way of that, as her sister's book allegedly caused issues with her back when it came out.
Regardless, it's been nice to see a much more unedited version of Britney Spears since the conservatorship ended. Fans have been able to connect with the singer and get an idea of where her head is at thanks to social media. This book should be our best look ever into her outlook and experiences, and I, for one, can't wait to hear what she has to say, provided it's what she wants to say and not what some lawyers want her to say.