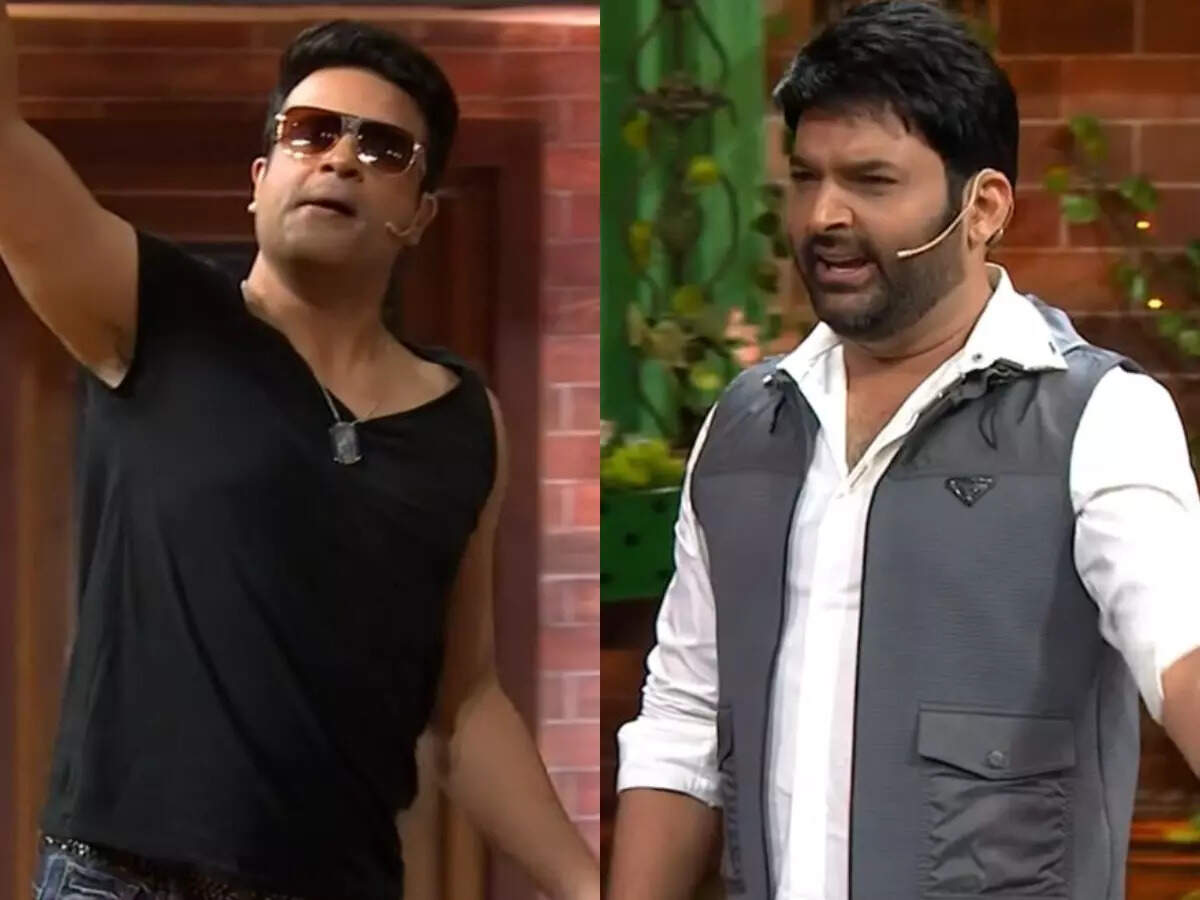 In the latest episode of TKSS, Kapil Sharma teases Archana Puran Singh for attacking and snatching Navjot Singh Sidhu's seat. He compliments her to cover-up and then invites John Abraham and Rakulpreet Singh on stage.
Kapil is all praise for the way they look on-screen and in real life. Rakul calls Kapil her brother, which makes the latter point out that she has changed. Rakul denies the charge but John agrees with Kapil.
John tells everyone that Jacqueline Fernandez (their co-actor from the upcoming film) may not be there but Rakul has a Jackie in her life (referring to her boyfriend Jackie Bhagnani). Kapil jokes if it's Jackie Shroff. They all laugh.
John is asked if any woman has asked him to lift a cylinder for her. Archana is accused by Kapil of making him ask illogical questions. Rakul says they must make Kapil a chip which can activate his brain.
Kapil jokes John was born to finish all the protein shakes. Rakul says she was born to appear on Kapil's show and to torture him. The director of their upcoming film, Lakshya, is welcomed on stage. He shares how he met John in New York where he was assistant director and dreamed of working with him.
Kiku Sharda entertains with his jokes. He asks Rakul if there was a day when Lakshya told Jacque (Jacqueline) and her that the shoot is over and they can pack-up. But later stopped them saying 'Bhag-na-n(ah)i' as there was still one scene left to be shot. Before leaving, Kiku makes everyone dance.
Kapil hosts 'Post ka Postmortem' and then the audience is given a chance to interact with John and Rakul. An audience member makes John compete with him in push-ups. John does it with ease more times. Kapil is also challenged but he says he has no desire.
John reveals he has not eaten kaju katli, his favourite, for more than 25 years. He says for him, discipline is more important. Archana is asked if someone offers her money to leave her chair, what would she do? She says she is already being paid that much for doing the show.
John shares his bikes are sold at a premium rate and also he has eaten 64 chapatis at once. John says he is very middle class and checks mileage of bikes, cars and price of food items on menus at restaurants.
Krushna Abhishek enters and imitates Akshay Kumar. He roams around and copies Akshay's walk. Kapil calls him 8th xerox copy of Akshay and warns he won't be spared for the act. Krushna is about to refer to the friction between Kapil and Akshay, but stops.
Krushna says the only problem in mimicking Akshay is the half pant on his left leg. He adds it is making him feel cold. Even John joins Krushna in copying Akshay. Kapil asks Krushna/Akshay why he gets up at 4 am. Krushna says it's for his health. But then he begins to cry and says that even he wishes to get up at 12 pm and how his driver turns the car around at 9 pm since he sleeps early.
Kiku enters. Krushna jokes that in Bachchan Pandey, there's no Bachchan and Pandey but only Akshay. Kiku gives him a film narration and asks for his dates. Krushna jokes about his projects and how is also going to replace John in one of the films. As soon as Kiku is about to go to John, Akshay stops him. Kapil says he is not involved in this act, in fear of Akshay. Krushna decides to go and apologise to Akshay.
Kapil again opens the house to the audience. They have a great time interacting with the guests and sharing their experiences.