The ACT has recorded 15 new cases of COVID-19, with six infectious in the community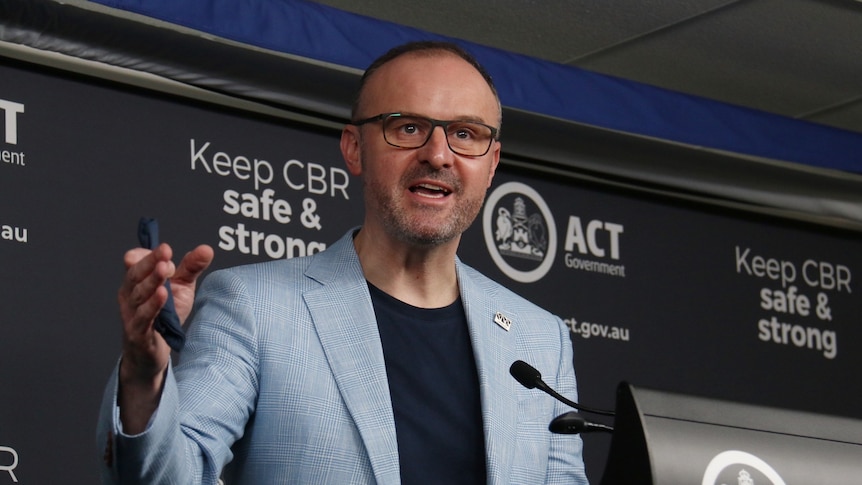 The ACT has recorded 15 new locally acquired cases of COVID-19.
Six of those cases spent some time infectious in the community.
Only one of the new cases is not yet linked to a known source.
Sixteen people are now in hospital with the virus —three of those are in intensive care and one person is requiring ventilation.
ACT Health has also confirmed a "day detainee" at Canberra's jail has tested positive to COVID-19 and will be included in Sunday's case update.
Vaccination appointments brought forward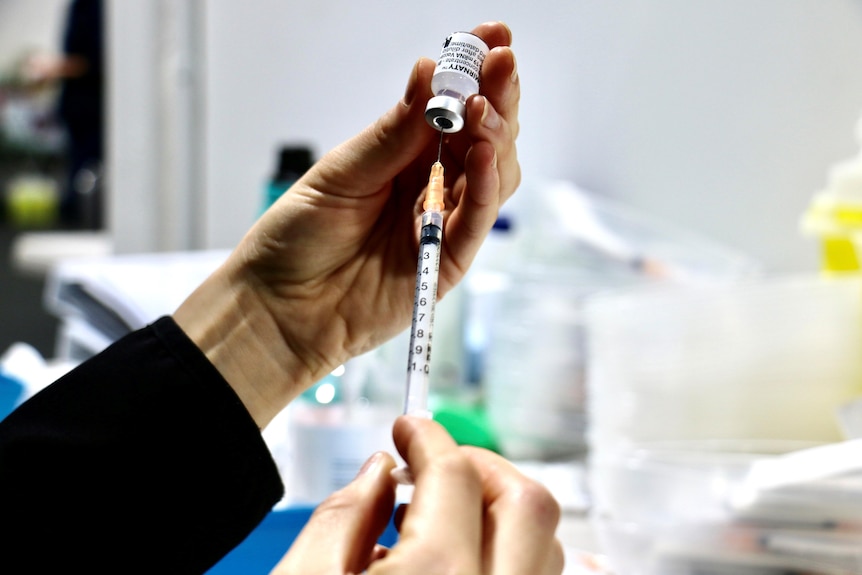 ACT Chief Minister Andrew Barr said more than 19,500 first-dose Pfizer appointments had been moved forward after a boost in supply.
"That's fantastic news, lots and lots of people were able to bring forward their first dose. There are also still early appointments available, especially for people who are currently scheduled for a vaccine appointment in late October or early November," Mr Barr said.
"The Commonwealth Government has also advised us that the majority of the new Pfizer doses that are coming to the ACT that were part of that UK deal are going to be directed to local GP clinics.
Mr Barr said thousands of bookings would also be available when the territory received its share of Moderna vaccines, due to arrive in the coming months.
"On the presumption that we would receive our population share of that anticipated 10 million additional supply, that is about 167,000 doses for the ACT," Mr Barr said.
"We understand this will be available through pharmacists. So what this means is that those who have bookings in October or November may in fact be able to get a Pfizer, or a Moderna vaccine, even sooner, through GP networks or pharmacies.
"A highly vaccinated Canberra is a safer Canberra, and our nation-leading vaccination program should give everyone the confidence that there will be much better times ahead later this year."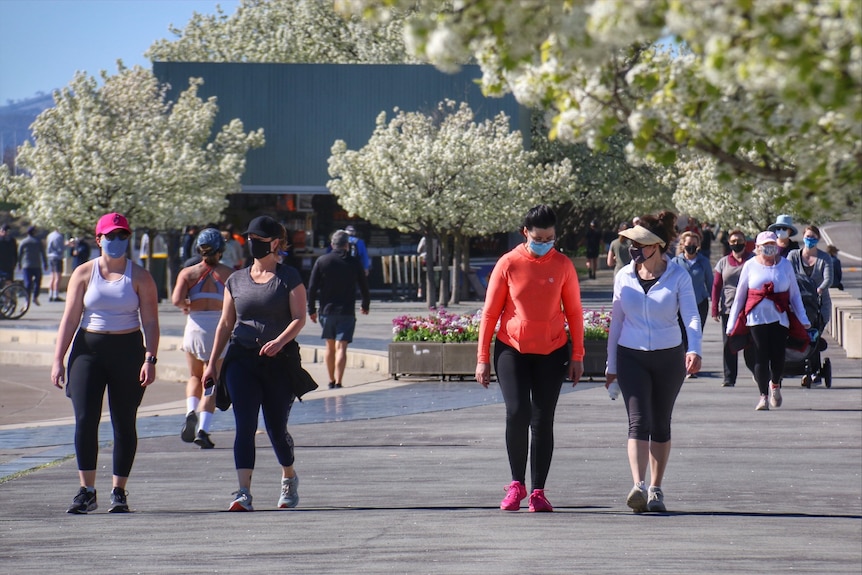 Police to monitor compliance during good weather
Mr Barr said health authorities did not believe high numbers of Canberrans spending time outdoors during today's warm weather posed a significant public health risk.
"The community pretty well understand the risk points, and because activity will largely be outdoors, almost exclusively outdoors in fact, it might even lead to people spending less time in supermarkets and other places because they can be outdoors enjoying the sunshine," Mr Barr said.
Mr Barr said ACT police would be conducting compliance activities throughout the day, with a focus on mask wearing.
"In terms of compliance activities, there's a focus for ACT Policing on mask wearing," he said.
"There are also business and WorkSafe ACT compliance activities that are focused on construction.
"Access Canberra teams are focusing particularly on retail, click and collect activities and hospitality mask-wearing – which has proved to be more of a challenge."
AMC detainee tests positive to COVID-19
ACT Chief Health Officer Kerryn Coleman said health authorities had been notified of a positive COVID-19 case linked to the Alexander Maconochie Centre on Saturday morning.
"I can confirm that we did receive a notice notification this morning of a case associated with the AMC. My understanding was that it was a day detainee on transfer into the facility," Dr Coleman said.
"So, this morning, that is exactly what we're working through; we're working with all the paperwork involved, we're collecting all of the information, and we will go through doing what we need to do."
Dr Coleman said she did not know how many AMC inmates had been vaccinated.
"We have been providing vaccination where we can and there has been an in-reach program at the AMC," she said.
"It is very challenging to give you a vaccination rate because of the high turnover with detainees in there.
"But [vaccination] has been available for many, many weeks now, as per a similar program with correctional officers that have been eligible for vaccination."
Dr Coleman said it was not yet known how many staff or inmates came into contact with the detainee.
There were 3,202 tests conducted on Friday in the ACT.