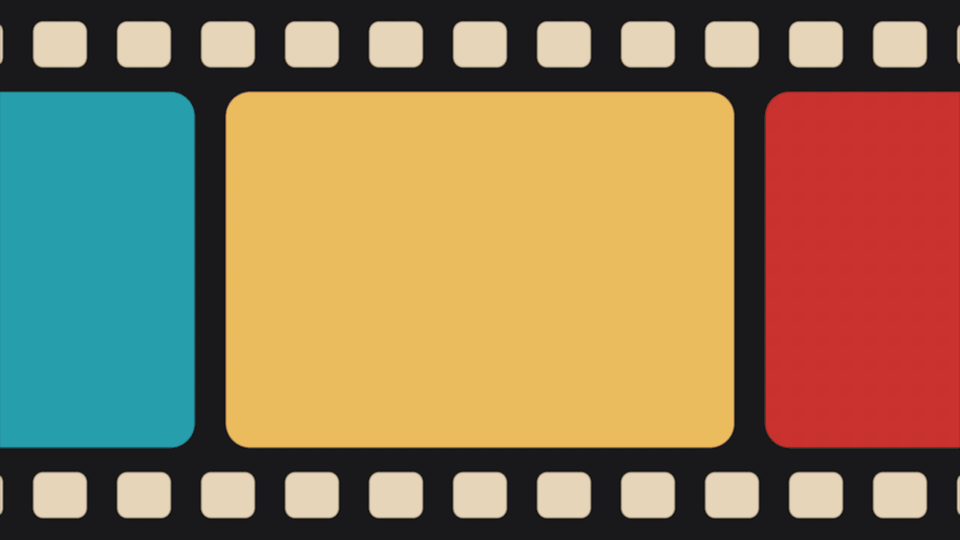 As we look back on film in 2020, maybe the strangest year in the medium's history, the question will be whether it was an accelerant or an aberration. The coronavirus pandemic closed most movie theaters in the United States by mid-March, and though many reopened over the year, cinema attendance has dwindled. Has 2020 brought us closer to a new movie-watching reality, in which the at-home experience has supplanted the theatrical one, and audiences can find new releases only by sifting through a trove of streaming and on-demand offerings? Or will 2020 just be a strange, asterisked era, a housebound interruption that dents but doesn't destroy the appeal of the collective viewing experience?
Whatever the future holds for this industry, 2020 has challenged my perception of what a movie is. The rise of Netflix and its many online rivals has been blurring the line between TV and film for years, luring viewers out of packed theaters and diminishing the importance of opening weekends and instant buzz. I saw many of the year's best movies this year on my couch, alone, while in search of distraction, and they still had the power to transport, amaze, and provoke me. But the experiences I reflected on most fondly were on the big screen, in a room with strangers and friends having that otherwise-unattainable emotional catharsis of seeing a movie together. I hope we'll all be able to do it again.
---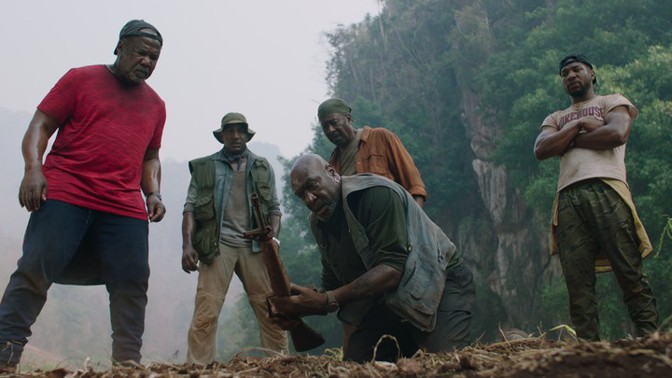 Spike Lee made two fascinating films for 2020, released on two different streaming services (the other is David Byrne's American Utopia, a wonderful concert film perfectly filtered through Lee's agitprop storytelling style). But the ambition of Da 5 Bloods is particularly impressive, weaving a complex tale of recrimination and guilt that centers on four Black Vietnam War veterans. True to Lee's oeuvre, the film is sprawling and multitone, often shifting between anarchic comedy and gutting drama within the same scene. The director's contempt for America's legacy of imperialism, and his eagerness to connect that history to the country's modern-day leadership, can be very on the nose, but it's also a subject few other filmmakers would dare to explore in a major movie release.
[Read: Spike Lee has made his most ambitious film yet]
---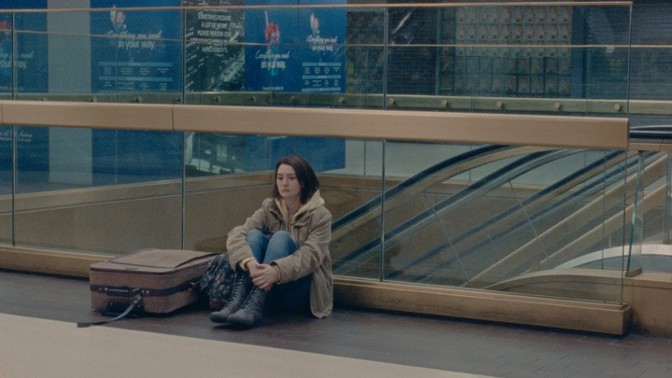 The heroine of Eliza Hittman's film, 17-year-old Autumn (Sidney Flanigan), wants to do something ostensibly ordinary: terminate an unwanted pregnancy. Hittman's film focuses on how that goal requires a Herculean effort, given that Autumn lives in Pennsylvania, a state that doesn't let minors get abortions without parental consent. So the teenager goes on a road trip with her cousin Skylar (Talia Ryder), and Hittman documents every irritating procedural detail of the trip along with quiet yet devastating flashes of love, hurt, and misunderstanding. This staggeringly personal work exists not to make abortions seem scary, but to underline just how frustrating our country makes getting one. While provoking the audience to consider the disparity of access, the film never feels dull or polemical, thanks to the grounded work of its two leads.
[Read: A deeply personal movie with a pointed political message]
---
Was Christopher Nolan's latest film the last theatrical blockbuster ever? It's possible. If so, Tenet is a strange swan song, an eerie, dense, jargon-filled action film that takes the end-of-the-world stakes of a James Bond movie and inflates them to sci-fi proportions. The film's unnamed protagonist (John David Washington) is barely one step ahead of the plot, which involves unseen time-traveling villains from the future who are trying to destroy our present by zapping people into the past. Watching him try to keep pace is thrilling as he dashes through magnificent set pieces, bumping into an overqualified supporting cast along the way. Nolan's wide-screen depiction of a war against entropy itself is an oddly fitting match for the theater business teetering on the edge of extinction.
[Read: I want to watch 'Tenet' again. Unfortunately.]
---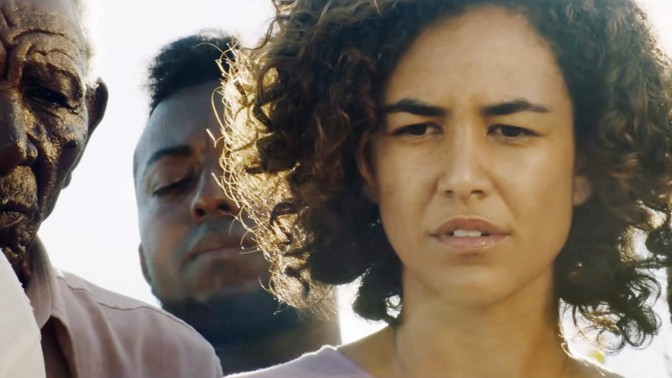 7. Bacurau
Kleber Mendonça Filho and Juliano Dornelles's unique Brazilian "weird Western" is easily streamable now (check the Criterion Channel), but I can hardly imagine a better movie to see with a rowdy group of cinemagoers. Set during the "near future" in a rural town that has suddenly found itself erased from every digital map, Bacurau is sometimes comical, sometimes horrifying, swerving from gory action to slapstick comedy to sweaty social drama without warning. I don't want to spoil a second of Bacurau, but it's one of the best filmic distillations of that impending 21st-century sense of doom, a concentrated vision of the apocalypse that somehow manages to strike a hopeful note.
---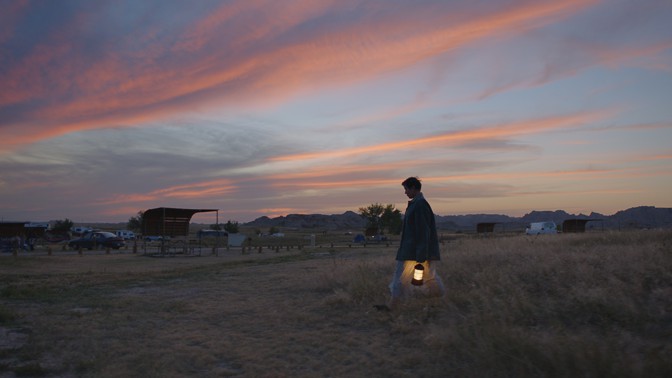 In her first three films, Chloé Zhao has documented America on the margins, telling the stories of people trying to carve out an existence in the hostile modern West (if you haven't seen her previous film, The Rider, there's no time like the present to catch up). Her new movie, Nomadland, was filmed with a tiny crew and a cast of mostly nonprofessional actors, anchored by a dynamic, prickly, deeply compelling lead performance from Frances McDormand. She plays Fern, a woman living out of her van after the 2008 recession and moving from community to community in search of independence. Zhao places the failed promises of the American dream alongside some of its most beautiful, breathtaking vistas, as Fern pursues a life that isn't driven by a search for success and wealth.
---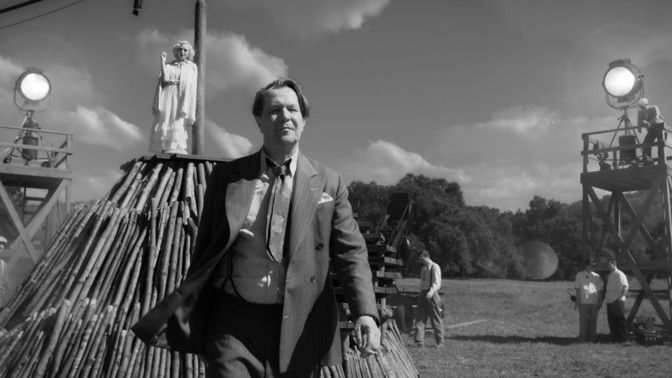 Mank was another long-awaited filmmaking return, this one from David Fincher, bringing life to a project he'd nurtured for almost his entire directorial career. It somehow stands up to those expectations despite a sly, sideways approach to its subject, the troublesome screenwriter Herman J. Mankiewicz (Gary Oldman). In portraying the tortured process of creating Citizen Kane's first draft, Fincher also surveys the history of Golden Age Hollywood, a laboratory of creativity and wonder under the control of cold-blooded tycoons. With his trademark acidity and a perfect mix of optimism and deep bitterness, Fincher tells the tale of a cynic who finally awakens to his artistic talents.
[Read: Why a movie about 1930s Hollywood resonates today]
---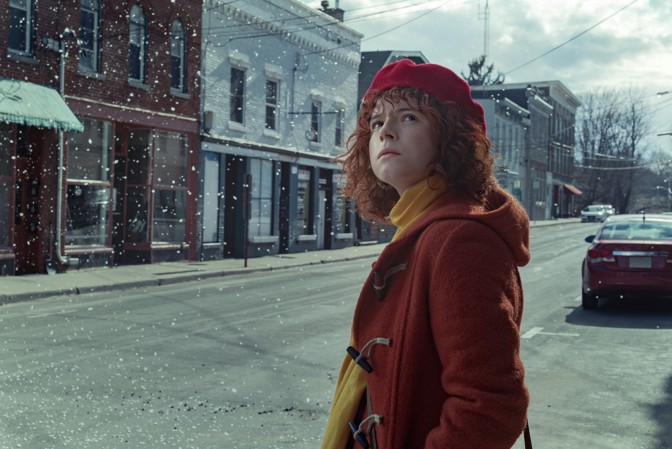 Charlie Kaufman's first directorial effort in five years was a strangely perfect fit for Netflix; it's the kind of film best viewed at midnight, alone in your home, an experience so peculiar that you might wonder if you dreamed the entire thing. Based on Iain Reid's novel, Kaufman's movie focuses at first on a young woman (Jessie Buckley) who is going to meet the parents of her new boyfriend (Jesse Plemons) out in the countryside for the first time. But the couple's jaunt becomes a harrowing, dark night of the soul, as the bounds of time seem to stretch and snap, and it becomes harder to tell whether their partnership is real or imagined. In other words, it's a Charlie Kaufman movie—a challenging viewing experience that lingers for weeks and unfolds new meaning with every rewatch.
[Read: Charlie Kaufman's first movie in years is a mind-bender]
---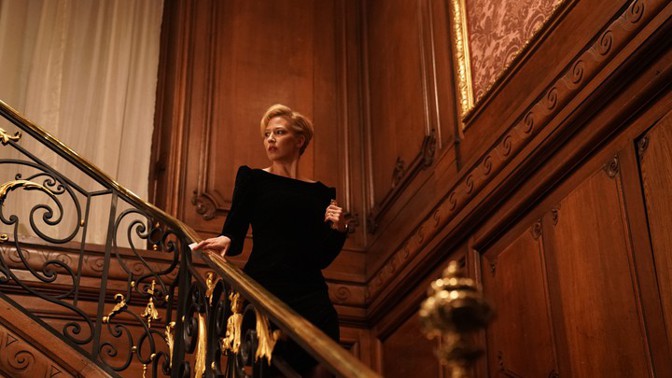 If Lovers Rock conveys the cinematic power of a full house, The Nest does the same for an empty one. Also set in 1980s Britain, Sean Durkin's film is a family drama with an air of crushing, inescapable dread, one in which a family's financial success presages a year of greed and emotional ruin. Jude Law and Carrie Coon do career-best work as a couple who move their family into a dramatic English mansion and then struggle to maintain their financial status; Durkin turns the environment against them in creative ways, making a haunted-house movie in which the ghost is crippling capitalist ambition. Even though The Nest is a character-focused drama, Durkin gives it the soundscape of a horror film, turning up every creak and groan of the house to reflect the couple's growing fears about the future.
[Read: A horror movie where wealth is the demon]
---
2. Lovers Rock
This is the best entry in Steve McQueen's magnificent series of five films, titled Small Axe, which examines Black life in Britain in the 1960s, '70s, and '80s amid cultural and social upheaval. Lovers Rock might, at first glance, seem the most inconsequential installment, since it's simply about a house party in London circa 1980, and any major narrative is sacrificed for scenes of dancing, flirtation, and communal bits of joy. But that's the point. McQueen is presenting a space that feels safe and independent, created and nurtured by Black people who would have struggled to get into the white-dominated clubs of the time. It's a portrait of community arriving at a moment when such a gathering is essentially impossible, and by the time Janet Kay's 1979 hit song, "Silly Games," starts playing at the end, it's tough not to have fallen in love with the film.
---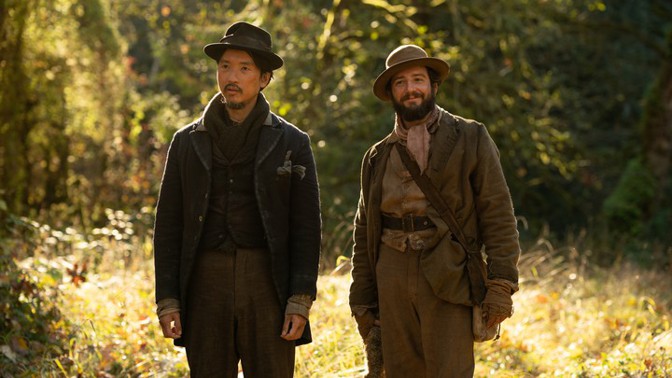 One of my last theatrical experiences was seeing Kelly Reichardt's moving and deeply sad period piece, the best entry in her storied career as a filmmaker. Set in 1820s Oregon, First Cow is about an unusual friendship between Cookie Figowitz (John Magaro) and King Lu (Orion Lee), two travelers who have found themselves at the ends of America in search of some tiny crumb of independence. Their efforts to start a food business involve stealing milk from a cow and using it to cook something called "oily cakes," but their scheme brings the crushing, if rudimentary, forces of early capitalism down upon them. As with all of Reichardt's work, the film is paced with care and its visual presentation is meticulous, with a square aspect ratio that makes Oregon's woods all the more imposing. First Cow is a very intimate examination of friendship that feels both oppressively minute and, at moments, downright sweeping, taking in the landscape of a brave new world while interrogating its cruel, false promises.
[Read: The film that you might not hear about but have to see]