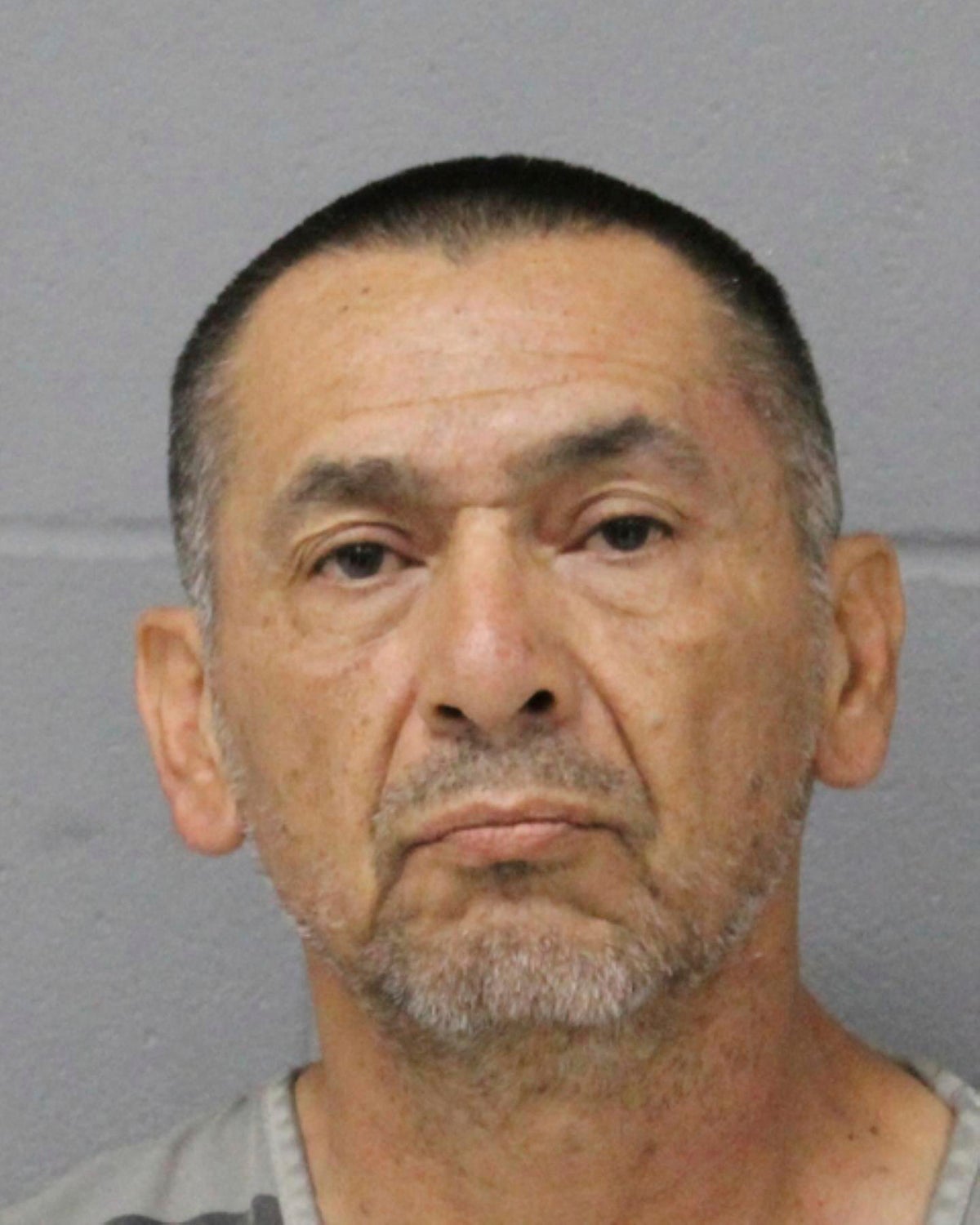 Suspected Texas "serial killer" Raul Meza Jr who confessed to murdering two people is currently being investigated for nearly a "dozen more".
The convicted child rapist was arrested in Austin, Texas, last month, days after he identified himself in a chilling phone call to police.
Austin Police Department and Texas' Lone Star Fugitive Task Force apprehended Raul Meza Jr, 62, at bus stop near Parmer Lane on 29 May, days after he confessed to killing his 80-year-old roommate Jesse Fraga in Pflugerville last month.
During a 14-minute phone call, on 24 May, Meza also implicated himself in the 2019 murder of Gloria Lofton at her home in Austin.
"My name is Raul Meza and you're looking for me," Meza said on the call, Detective Patrick Reed told a press conference on Tuesday 30 May.
Meza then detailed his relationship with Fraga and the manner in which he murdered him, including details that had not been made public, Mr Reed said.
Fraga's body was discovered at his home with a belt around his neck on 20 May after the former probation officer's family requested a welfare check over concerns they hadn't spoken to him in over a week.
Meza reportedly fled the scene with Fraga's car.
Austin Police Sergeant Nathan Sexton added that the Travis County medical examiner noted a puncture mark on Fraga's neck and a severed cervical spine.
Meza also told Mr Reed he had been in and out of prison, adding: "I got out in 2016, I end up murdering a lady soon afterwards. It was on Sara Drive."
Based on details provided by Meza as well as medical information, Mr Reed and his partner Detective Katy Conner identified Meza's second victim as Lofton, who was strangled on 9 May 2019.
"I will let you know that Mr Meza said he was ready and prepared to kill again and he was looking forward to it," Mr Reed informed the press.
After his arrest, Meza was charged with two counts of capital murder, but authorities said they are investigating his ties to "multiple cold cases that have a similar M.O. [modus operandi]".
In 1982, Meza pled guilty to the rape and murder of eight-year-old Kendra Page while she was riding her bike near Langford Elementary School. He was sentenced to 30 years in prison but was released on parole in 1993, after serving 11 years.
During the press conference on Tuesday, Deputy US Marshall Brandon Filla described Meza as "the worst of the worst" while interim assistant city manager Bruce Mills said it was a "travesty of justice" Meza had been allowed back on the streets.
In an interview with KVUE, Kendra's sister Shawn Page reacted to the news of Meza's arrest.
Explaining how her family tried to keep Meza in prison, Shawn said: "To find out this has happened to so many other people, it's a tragedy. My dad knew he was dangerous, and no one would listen to us."
Meza's rap sheet dates back to 1975, when he robbed a convenience store in Austin with three other teenagers. Meza, 14 at the time, shot the store attendant Derly Ramirez, paralysing him.
In 1976, he was reportedly sentenced to 20 years in jail for aggravated robbery before being released on parole in 1981.
Meza is being held in Travis County Jail.
If you have been raped or sexually assaulted, you can contact your nearest Rape Crisis organisation for specialist, independent and confidential support. For more information, visit their website here.