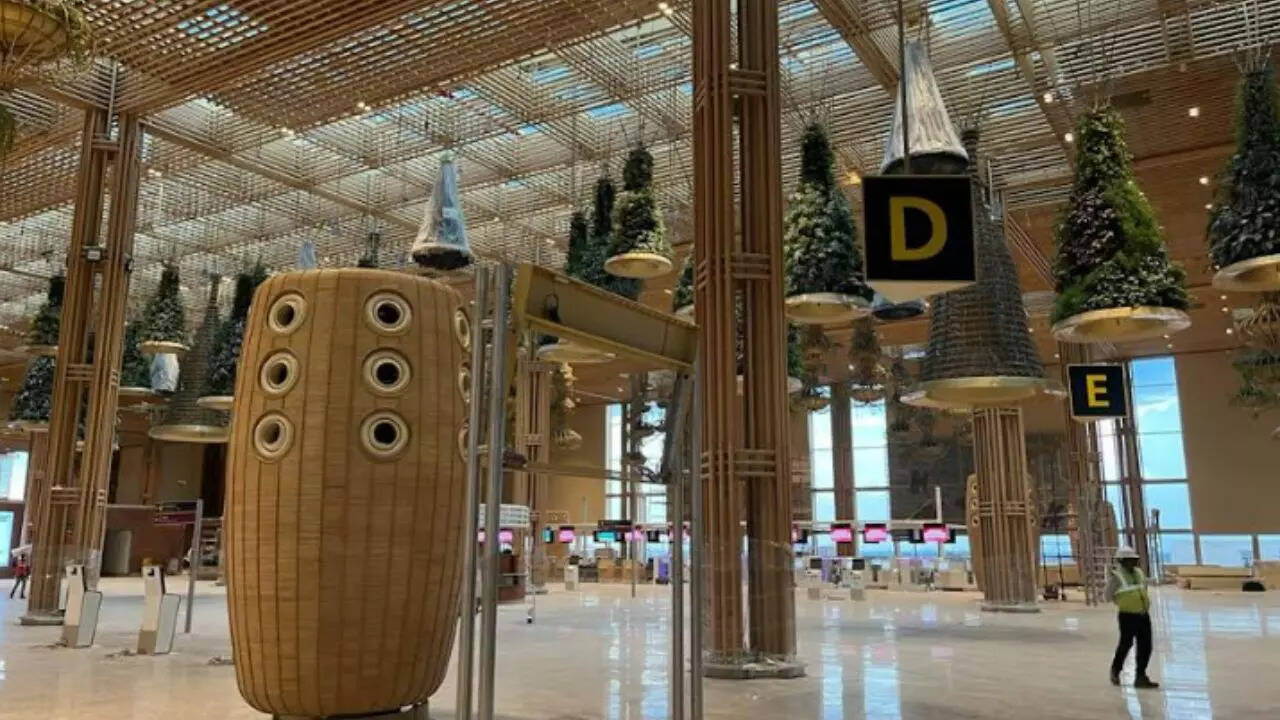 BENGALURU: The Terminal 2 of Bengaluru's Kempegowda International Airport (KIA) started its first flight operation on Sunday morning with domestic carrier Star Air's plane taking off to Kalaburagi with 40 passengers. The new terminal has started with domestic operations and is expected to add international service by April.
Bengaluru Airport's T2 dubbed the Terminal in a Garden for its construction representing Bengaluru the Garden City was inaugurated on November 11, 2022 by Prime Minister Narendra Modi. With works still pending, the commencement of flight operations was pushed to mid-January and on Tuesday the formal announcement on opening of the terminal to the public on January 15, 2023 was sent out by Bangalore International Airport Limited (BIAL), the operators of the airport.
As announced, at 8.47 am on Sunday the first flight, a Star Air's Embraer aircraft, took off from T2 with 40 passengers to Kalaburagi. Earlier in the day, passengers were greeted into T2 with a traditional music and dance and the first operation was flagged off by lighting of the lamp. Speaking after the inauguration, Hari Marar, MD and CEO BIAL described the Sunday as "a historic day for Bengaluru Airport." "The new terminal will initially carry out domestic operations and in the next 15 to 30 days other airlines will begin operations from here too. The T2 will gradually turn into a fully domestic terminal by the end of March and the beginning of the next financial year will see international operations," Marar added.
The first flight to land at T2 also was an Embraer of Star Air as the first batch of passengers that took off from Kalaburagi landed in KIA at 11.55 am on Sunday and disembarked into the new terminal.
Another flight of the domestic carrier took off to Hubballi at noon and the return flight is expected to land in T2 at 8.25 pm making it the final flight for day one. For the next few weeks, Star Air will be the only airline operating from T2 which is expecting to see the entry of AirAsia, Air India and Vistara in the coming weeks, airport sources said.