Tencent's League of Legends mobile game released in China amid crackdown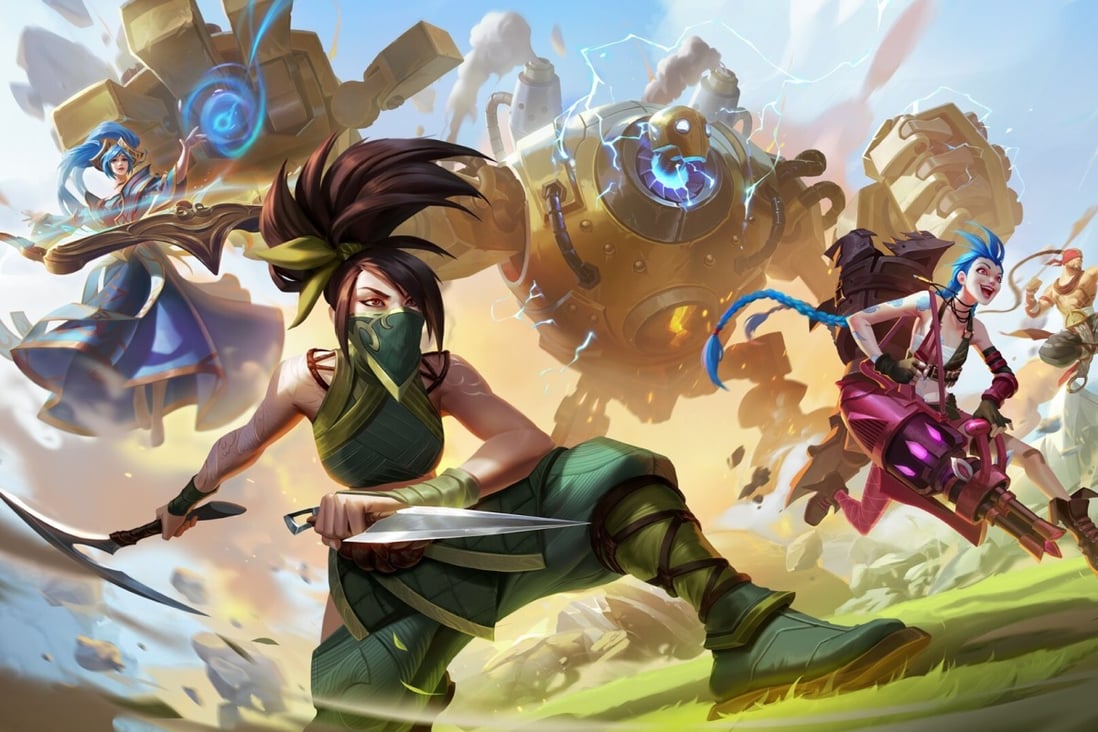 Tencent Holdings, the world's largest video game company by revenue, released the long-anticipated mobile title League of Legends: Wild Rift in China on Friday, while the industry remains under intense scrutiny from Beijing over concerns about gaming addiction.
The release of the popular multiplayer online battle arena (MOBA) game, developed by Tencent's US subsidiary Riot Games, comes nearly a year after it was first made available as a public beta outside the country last October. The long wait for Chinese gamers is an indication of the onerous process game companies face when trying to launch new titles in the country.
Tencent's stock price gained 1.4 per cent in Hong Kong on Friday.
The Chinese tech giant is launching Wild Rift at home after Chinese regulators spent months tightening their grip on the industry. China launched a crackdown on the video game industry earlier this year, which was kick-started by President Xi Jinping when he mentioned gaming addiction in a speech at the annual "two sessions" political event in March.
Fears over a fresh industry crackdown were heightened in August when a state-owned media outlet published a commentary referring to video games as "spiritual opium". The following month, authorities further limited gaming time for minors to just 8pm to 9pm on Fridays, Saturdays, Sundays and statutory holidays. The valuation of industry giants Tencent and NetEase plummeted, along with other tech stocks.
The popularity of League of Legends signals promise for the mobile version, though. It was a trending topic on Chinese social media on Friday, when it was released a day after the "Golden Week" holiday celebrating National Day ended. The game's hashtag on Weibo was the platform's third most popular topic on the morning of its release. It was also the most downloaded game on Apple's App Store.
Adapted from the original League of Legends game on PC, Wild Rift has been Riot Games' most successful mobile game to date, racking up more than 46 million downloads and US$64 million in global revenue as of July, according to a report by app-tracking firm Sensor Tower.
Wild Rift's launch in China has taken longer than anticipated after receiving a license for release back in February. Tencent delayed the game's launch last month after Beijing again targeted the industry by demanding companies take more stringent measures to enforce anti-addiction features. The gaming giant's shares plunged more than 8 per cent on the news.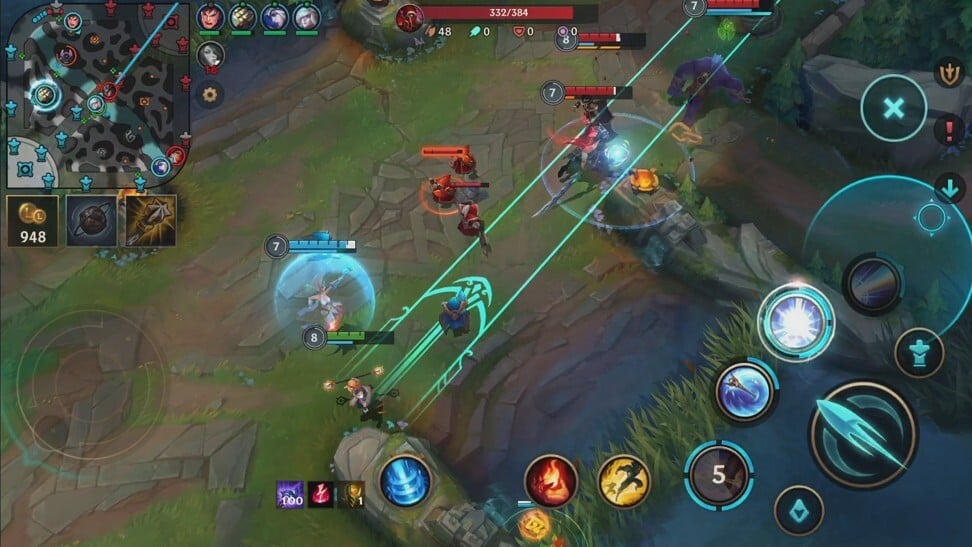 While the League of Legends franchise is widely popular in China, competition for similar games on mobile platforms is steep. Riot's biggest competitor in this genre in China is its parent Tencent, whose game Honour of Kings was inspired by League of Legends. The game has 100 million daily active users and is the world's highest-grossing mobile game.
"Wild Rift needs a strong China debut after a decent, but not mesmerising, performance internationally since it's ex-China launch," said Matthew Kanterman, senior analyst at Bloomberg Intelligence.
"However, with Honour of Kings' massive popularity, it remains to be seen how another MOBA can fit in and take a share of both time and spending from the clear market leader," he added.