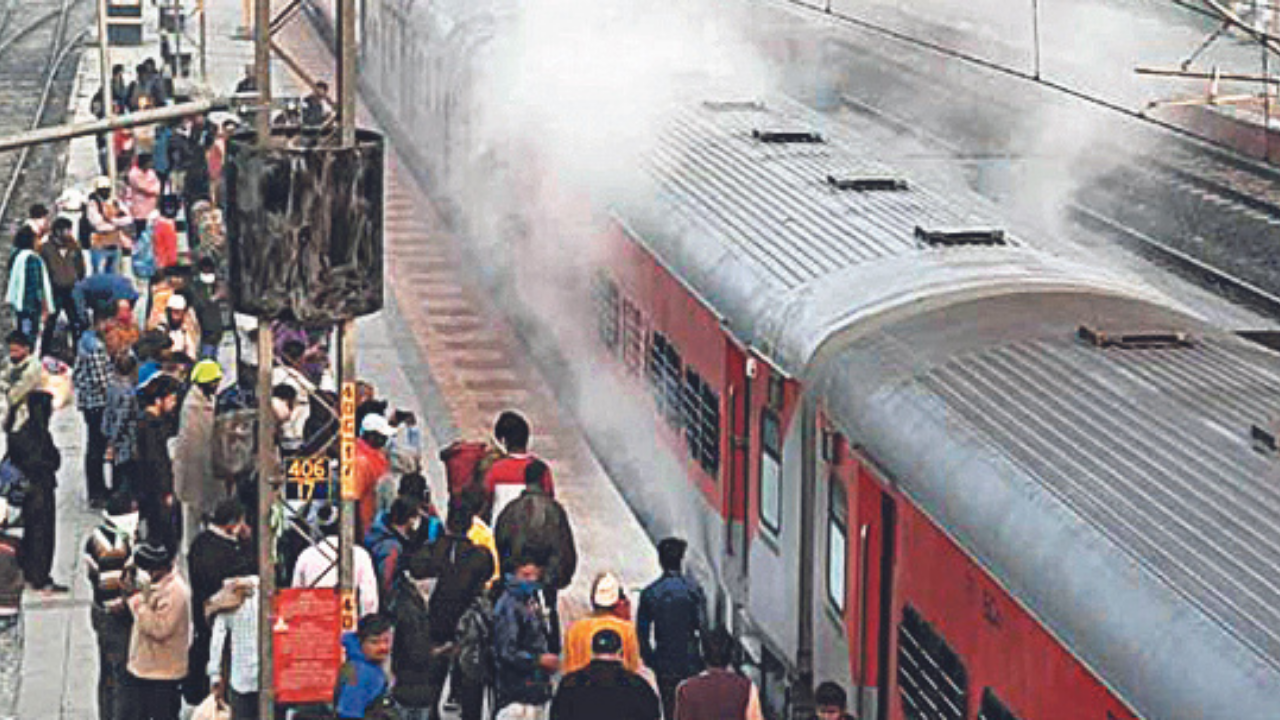 WARANGAL: Panic gripped passengers travelling on the Visakhapatnam-Delhi AP Express, briefly on Friday morning, after smoke was seen emanating from under coach S6 of the train. Their fears were allayed after it was found that the smoke was a result of a minor technical problem - brake binding - that was rectified soon.
There was no damage caused either to the train or passengers. The incident occured while the train was crossing through Nekkonda, Warangal and going towards Peddapalli. On seeing the smoke, the pilot stopped the train at Nekkonda railway station and informed the Warangal Railway Station Master and Railway Protection Force (RPF). The train was stationed here for an hour.
Speaking to media later, D Narender, ASI (RPF) said that a team from the carriage and wagon repair workshop immediately rushed to the spot to attend to the problem. He said the issue was rectified within 15 to 20 minutes. "Train has left on its onward journey to New Delhi. All passengers are safe," Narender added.