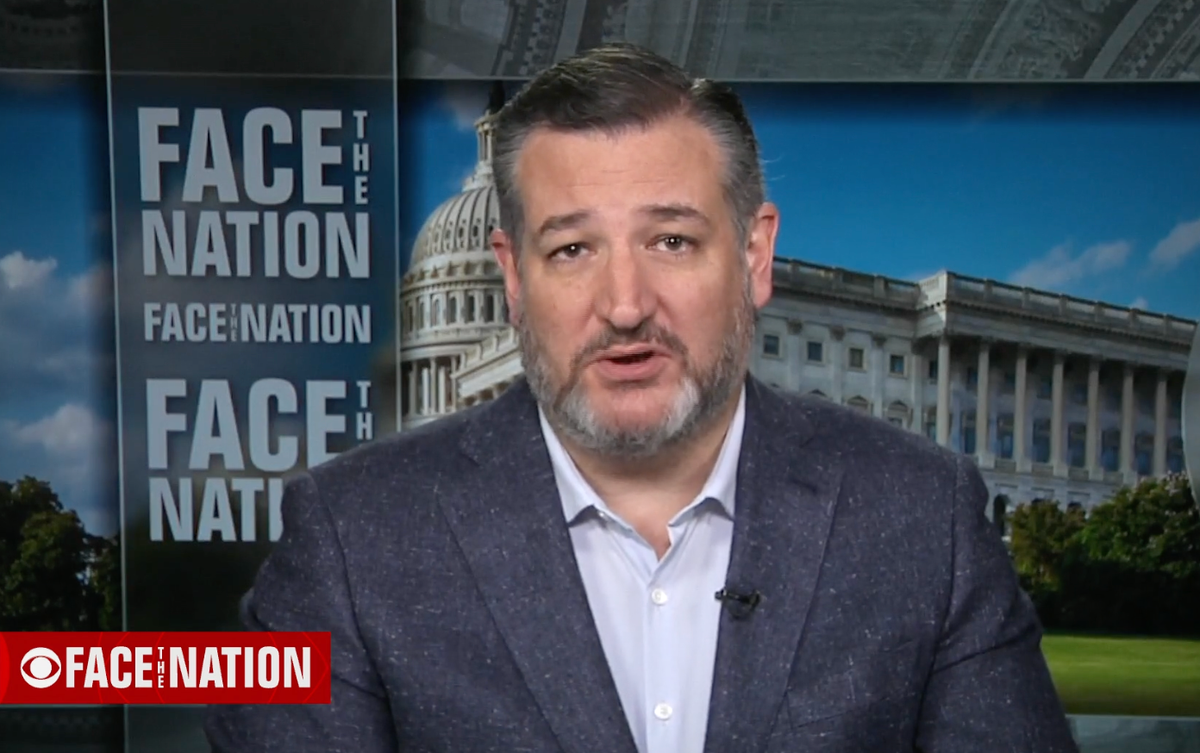 Texas Senator Ted Cruz has introduced new legislation that would impose a two-term limit in Congress, but can't quite explain why he's currently running for a third term in the Senate.
If passed, the bill would limit senators to two six-year terms and members of the US House of Representatives to three two-year terms "after the date of its enactment." In a statement announcing the move, Mr Cruz said that the Founding Fathers had envisioned a government of legislators who would "serve for a few years and return home, not a government run by a small group of special interests and lifelong, permanently entrenched politicians."
In an interview with CBS's Face the Nation that aired on Sunday, the Texas senator noted he didn't say he was going to hold himself to that standard just yet. Instead, Mr Cruz said he is going to keep "fighting for Texans" until and if the bill is passed.
"I'll tell you what, when the socialists and when the swamp are ready to leave Washington, I will be more than happy to comply with the same rules that apply [to] everyone," Mr Cruz told host Margaret Brennan. "But until then, I'm going to keep fighting for 30 million Texans because they've asked me to do."
"I'm a passionate defender of term limits," Mr Cruz also said. "I think that Congress would work much better if every senator were limited to two terms, if every House member were limited to three terms. I've introduced a constitutional amendment to put that into the constitution."
Mr Cruz turned down questions on whether he planned to run for president in 2024, highlighting that he is running for a third term in the Senate.
He was also questioned about the Chinese surveillance balloon. The Senator said that "the only reason" the Biden organisation had shot down the balloon was because "it made it into the news."
Mr Cruz was first elected to the US Senate in 2012, and has since faced his fair share of backlash.
Last month, Mr Cruz was called out for wildly different reactions to classified documents found at Mike Pence and Joe Biden's home.
Appearing on the Fox Business Network programme hosted by former director of the National Economic Council Larry Kudlow, Mr Cruz called for the FBI to search the homes of Mr Biden and his son Hunter but argued that Mr Pence should be spared.
"I believe the FBI needs to search the residences of Hunter Biden and any business offices of Hunter Biden to determine if there are classified materials there, because if these classified materials, in particular, implicate Burisma, Ukraine, communist China, payments going to Hunter Biden or Joe Biden's brother or the Biden family, then this shifts from a political problem to a very serious problem of criminal liability and major crimes," the senator said.
More recently, Mr Cruz said he would not apologise for promoting conspiracy theories about the attack on Paul Pelosi after video was released showing the assault on the husband of former House speaker Nancy Pelosi.
Mr Cruz had quote-tweeted conservative media figure Matt Walsh, when he said "I do know that trying to paint a hippie nudist from Berkeley as some kind of militant right winger is absurd and will always be absurd." In response, Mr Cruz tweeted "truth."
"The day it happened, I said my prayers were with the Pelosi family," Mr Cruz told TMZ at Reagan National Airport.