Team-by-Team 2021 NFL Season Previews
The 2021 NFL season is just around the corner. To get you set for kickoff, we have all 32 teams covered. See below for division-by-division previews from the MMQB staff and team-by-team previews from Sports Illustrated's team channels.
For more great coverage all season long, make sure you follow your favorite team's site, subscribe to SI Fantasy+ for all your draft prep and lineup needs and, of course, keep coming back to The MMQB for SI's national NFL coverage.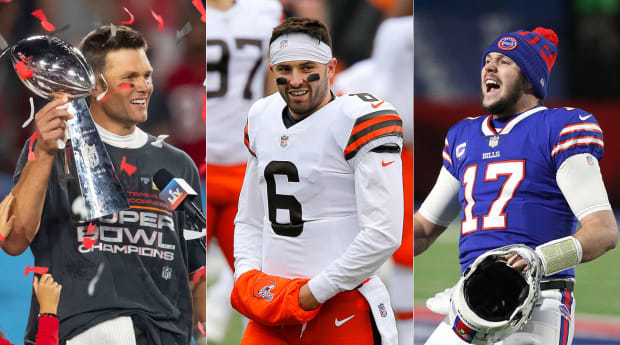 AFC East
Buffalo Bills: Team preview
Miami Dolphins: Team preview
New England Patriots: Team preview
New York Jets: Team preview
AFC North
Baltimore Ravens: Team preview
Cincinnati Bengals: Team preview
Cleveland Browns: Team preview
Pittsburgh Steelers: Team preview
AFC South
Houston Texans: Team preview
Indianapolis Colts: Team preview
Jacksonville Jaguars: Team preview
Tennessee Titans: Team preview
AFC West
Denver Broncos: Team preview
Kansas City Chiefs: Team preview
Las Vegas Raiders: Team preview
Los Angeles Chargers: Team preview
NFC East
Dallas Cowboys: Team preview
New York Giants: Team preview
Philadelphia Eagles: Team preview
Washington Football Team: Team preview
NFC North
Chicago Bears: Team preview
Detroit Lions: Team preview
Green Bay Packers: Team preview
Minnesota Vikings: Team preview
NFC South
Atlanta Falcons: Team preview
Carolina Panthers: Team preview
New Orleans Saints: Team preview
Tampa Bay Buccaneers: Team preview
NFC West
Arizona Cardinals: Team preview
Los Angeles Rams: Team preview