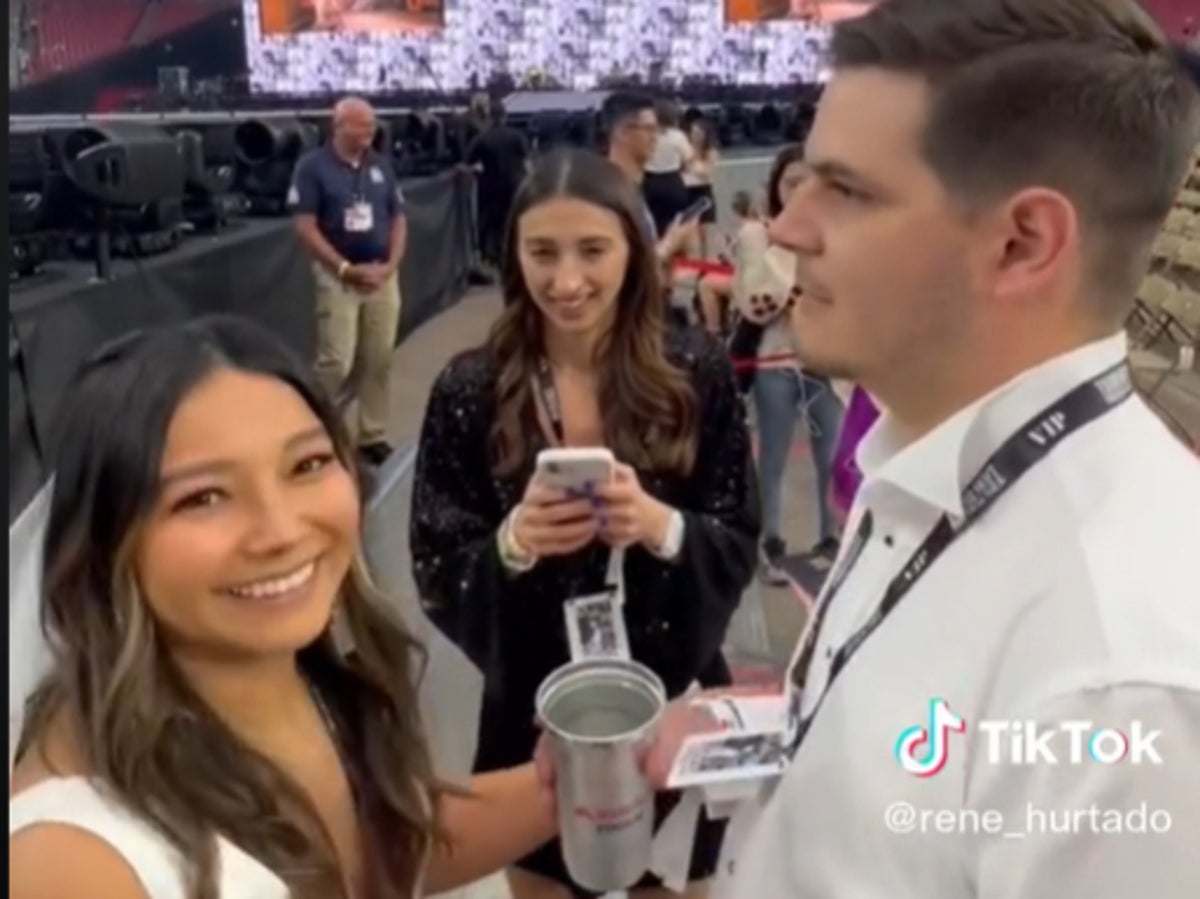 Taylor Swift fans are known for being committed to the fanbase, but over the weekend one couple took their fandom a step further.
A US couple decided that the 33-year-old singer's recent concert in Arizona was the ideal loction for their wedding.
René Hurtado and Max Bochman had apparently planned to use the concert as their reception before a friend suggested they actually hold their ceremony there.
As a result, the pair married during the leg of Swift's Eras tour over the weekend, while a version of her 2020 song "Seven" played as an interlude.
The couple was captured on a TikTok video reading their vows to each other while their maid of honour officiated the ceremony.
"It was really thrilling and exciting. I'm so glad that we did it," Hurtado told Rolling Stone.
"It was really special, and the timing during the concert was so beautiful."
"We pretty much had the best seat in the house," said Hurtado of their tickets, worth around $1000.
"It was a really wonderful experience," she added.
"Our section was so supportive and sweet to us when they saw what we were doing.
The bride went on to say that Swift was her "whole life", adding: "Any Swiftie would understand the need and want to incorporate Taylor Swift in your marriage."
"She has the best love songs that you dedicate to your spouse. She really is my life soundtrack and is very important to me."
Swift kicked off her Eras tour in Arizona last week, which comprised a 44-song setlist. The Independent gave the show five stars in a review of her performance.