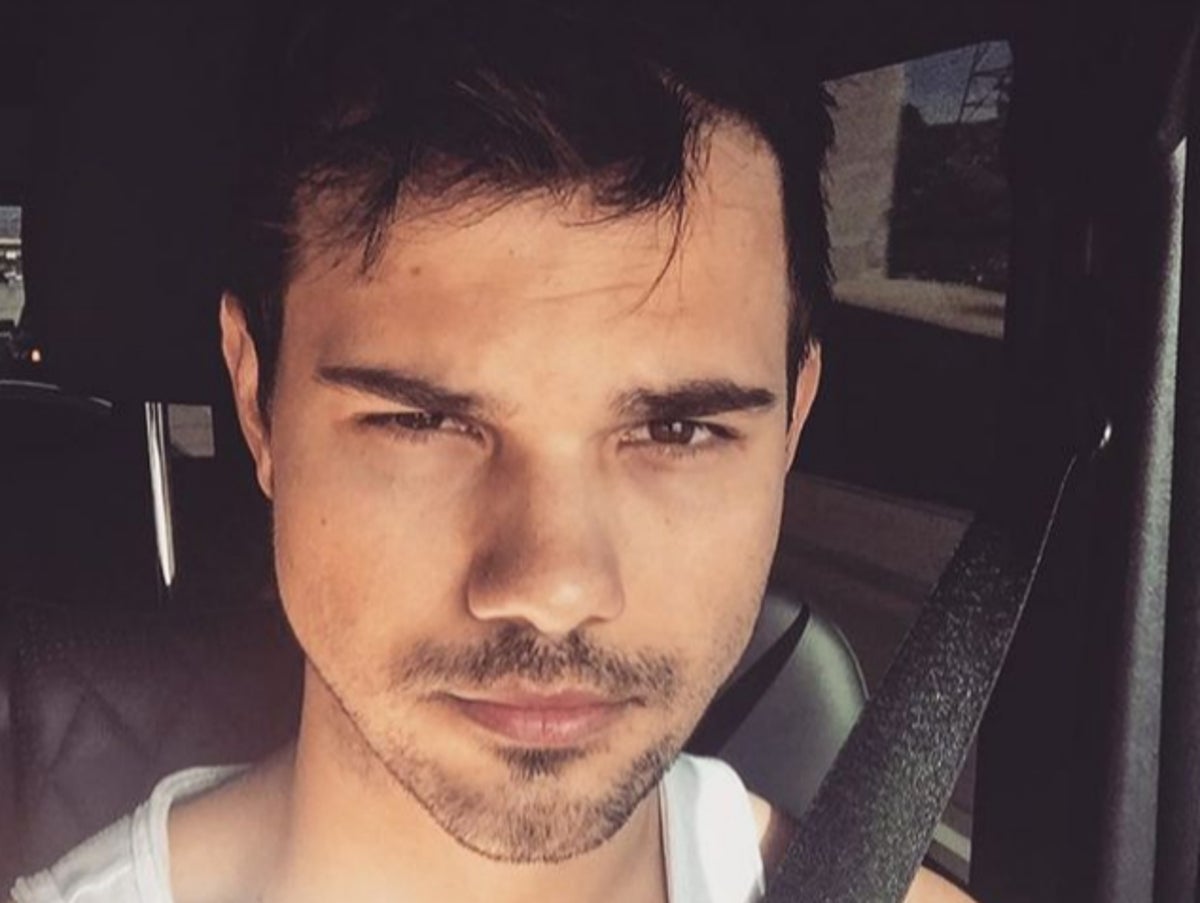 Taylor Lautner has called out negative comments he's received on social media by sharing a candid message about spreading kindness.
The Twilight star took to Instagram on Tuesday (23 May) to confront criticism about his appearance that recently surfaced on social media. "I just got back from a run. I was feeling really good about myself, trying to stay healthy both physically and mentally. And I felt compelled to share something with you because when I got back from that run, I hopped on Instagram," he began the candid video message.
The 31-year-old actor explained that he and his wife, also named Taylor Lautner, had appeared on a show which posted clips from their visit on social media. However, people in the comments couldn't help but write that he "did not age well".
Lautner then shared several screenshots of the messages circled in red, some of which read, "Dude did not age well", "He aged like a raisin", and "This guy looks like old broccoli".
He admitted that reading the negative comments "brought up old feelings and memories" that previously led him to avoid reading remarks on the internet. Despite maintaining that he's "in a different place now", Lautner detailed how receiving hateful comments in the past had a negative impact on his mental health.
"If this was 10 years ago, five years ago, maybe even two-three years ago, that really would've got under my skin and it would've caused me to want to just go in a hole and not go outside," he revealed, adding that he sometimes wouldn't even go outside if it meant avoiding being photographed.
"That was a really unhealthy position to be in," Lautner continued. "And the reason I was in that position and the reason it affected me as much as it did is because my value was in the wrong things."
The Valentine's Day star went on to encourage his followers to "find value" in what's important to them, rather than what the rest of the world thinks of them. "You find value where you put it," he said. "And if you put your value in what other people think of you, that's how you're going to feel. But if you put your value in you knowing who you are, what's important to you, what you love, that kind of stuff won't get to you."
Lautner ended his candid message by sharing how "thankful" he is to be in a better place, mentally, today. "It doesn't make me question who I am and it doesn't take anything away from me," he said. "Think about and remember where you put your value in life, and also just be nice. It's not that difficult. Let's be nice to each other. Let's spread love and positivity. It's that simple."
Lautner captioned his video message with a reminder that May 2023 is Mental Health Awareness Month. His Instagram post was met with an outpouring of support from fans and friends, including his wife, Taylor. "God I love you," she wrote.
Former The Bachelor star Clayton Echard commented: "Love that you shared this. It takes a ton of vulnerability, courage and strength to do so. People need to realise the weight of their words and it doesn't help that there's often no accountability when it comes to social media."
"You are a ray of sunshine and hope for those struggling mentally," said one fan, while another wrote: "This takes a lot of strength and vulnerability to post and I commend you for that."
Earlier this year, the Lautners launched their co-hosted podcast, The Squeeze, where they speak to other celebrities and expert guests about mental health. The actor recently shared that he's taken "a step back" from the spotlight, but he doesn't hold any "resentment" towards his Twilight fame.
At just 16 years old, Lautner rose to teen stardom as werewolf and love interest Jacob Black in the popular vampire saga's 2008 debut film. He went on to reprise the character across all four of the franchise's subsequent sequels.
In an interview with SiriusXM's Today Show on 18 May, Lautner spoke about struggling with fame in his Twilight years. "I was always incredibly thankful and feel super blessed for what it brought me but maybe there was a little bit of, like, resentment, deep in there, going like, 'I wish I could have experienced this part of normalcy'," he said.
"But I do think that I also needed the space," he added. "Now, I wouldn't change it, but I think it needed the growth to get to that place."