Tamil Nadu govt allows jallikattu with 300 bulls, 150 spectators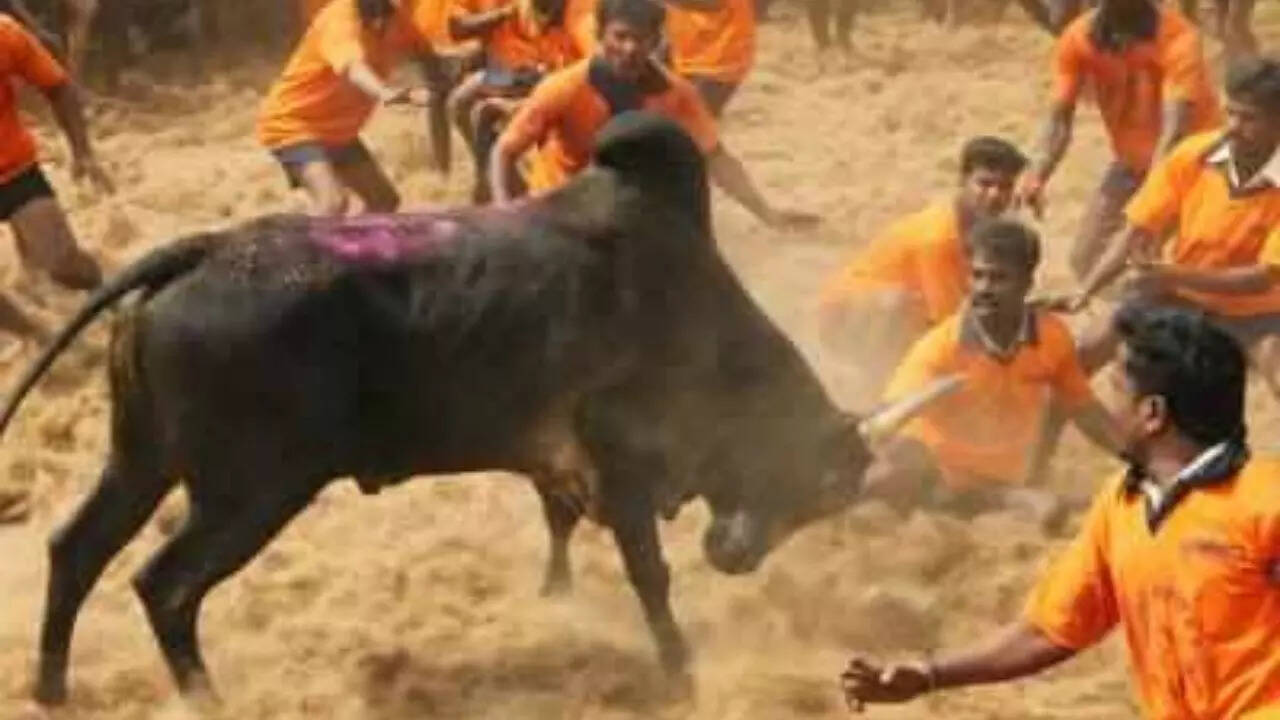 MADURAI: Amid the surging number of Covid-19 cases in the state, the Tamil Nadu government has okayed the conduct of jallikattu, one of the most crowded events during the Pongal festival, with standard operating procedures (SOPs) allowing only 300 bulls and 150 spectators. All the participants of the games should produce RT-PCR test negative reports taken 48 hours before the conduct of the game.
While doubts prevailed over the conduct of the games this year due to the rising Covid-19 cases, minister for commercial taxes P Moorthy was confident of conducting jallikattu events. However, the government issued the order for the conduct of the games on Monday.
The government in its order, has said that jallikattu, which was of cultural significance and brings happiness to the public, would be conducted adhering to strict rules.
Usually, a bull is accompanied by five to six people. But this year only the owner and a person who is well acquainted with the bull would be allowed, and both of them should have taken both the doses of vaccines against Covid-19. Negative report of an RT-PCR test taken two days before the games is a must for participating in the game.
Though uncertainty prevailed, veterinary doctors were seen checking bulls and certifying them from Monday morning. The government has said the animals should be certified three days before each game.
Speaking to reporters in the evening, Moorthy said that the games would be conducted flawlessly this year adhering to all the norms. The galleries should have only 50% of the capacity, maximum 150 people. Spectators too would need a negative report of an RT-PCR test taken two days before the games and a final vaccination certificate.
Earlier, online registration for bulls was proposed this year as the number of bulls for jallikattu was to be restricted to 300, and those for 'eruthu vidum', or 'manjavirattu' to 150. Bulls that participate in a game would not be allowed in another game in Madurai district. Hence, the names of the participating bulls would be announced the day before the game.
All the games including the controversial Avaniyapuram jallikattu would be organised by the Madurai district administration. This year, the prizes would include native breeds of cows as per the popular demand, the minister said.
However, some social activists said that the government should reconsider the decision, as controlling the crowds in a jallikattu would be impossible. It could also lead to unrest, they said.