Sufferers of rare diseases in Hong Kong hope to spread positivity, inclusion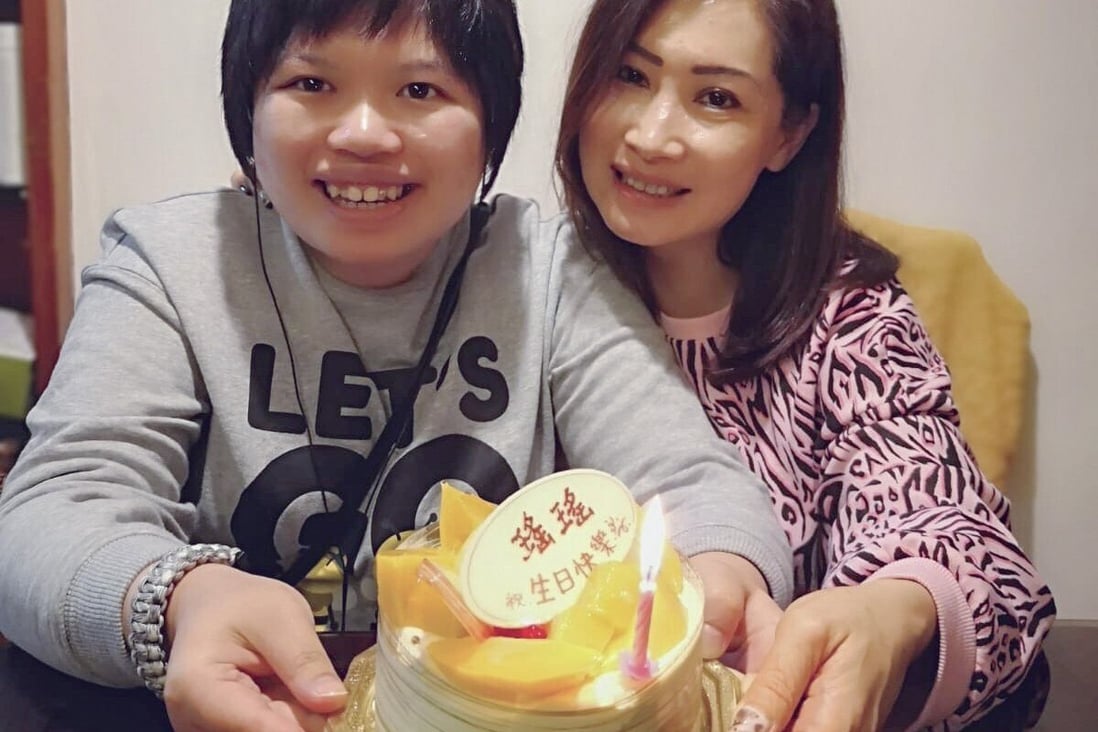 June Wong Fung-ming knew her two daughters were different before they had even turned a year old.
As babies, they would have seizures multiple times a week, which left her feeling helpless and unsure what to do.
Even the various doctors Wong took her children to were baffled by their conditions.
However, shortly after the birth of her second daughter in 1992, Wong and the two girls were diagnosed with tuberous sclerosis complex, a rare genetic disease that causes tumours in soft tissue and organs, resulting in seizures, physical and mental impairments, and skin abnormalities.
Helping her children eat, walk, and learn, Wong fought an uphill battle against challenges that became more apparent as they grew older.
Constant visits to paediatricians became a regular part of family life.
"They were always sick," she says, calling the situation heartbreaking.
Wong's symptoms are much less severe, and she has managed to lead a regular, independent life.
While mainly suffering from some skin discolouration, she now checks in regularly with three different doctors to make sure any tumours are detected early and kept at bay.
With no government support when her children were young, Wong decided to quit her job as a milliner to provide full-time care for them. Even now, the former hatmaker's 29-year-old daughter still needs round-the-clock support.
Rebecca Yuen Pui-ling, a mother of one, faced similar struggles raising her daughter Yiu Yiu, 23, who was diagnosed at five months old.
"We [felt] very lonely, because [TSC] is such a rare disease," she says.
Wanting to create a support network for those struggling with rare diseases, Yuen formed the Tuberous Sclerosis Complex Association of Hong Kong in 2015.
In the beginning she sold paintings created by Yiu Yiu to raise funds for the organisation, which has since grown from a group of six families to a community of 60, organised international conferences to pool medical knowledge, and held fundraisers for TSC awareness.
Wong joined the organisation when it began six years ago. When her eldest daughter died the following year at the age of 27, she said she received incredible help from the group, feeling the warmth of being surrounded and supported by people who understood her situation.
Yuen says one of the association's biggest achievements was to lobby for government subsidised TSC medicine, which once cost HK$30,000 a month.
Since the implementation of the subsidy in April 2021, patients only pay HK$15 monthly. But Yuen laments the fact many Hong Kong doctors remain unfamiliar with the disease, let alone know how to effectively treat it, even with the medicine.
The association's next move is to hold a charity concert with the Hong Kong Fusion Chamber, which has enlisted 150 volunteers. It will take place on Sunday at Tsuen Wan Town Hall, with tickets costing HK$280, HK$380, or HK$580.
The Fusion Chamber members have spent more than 300 hours composing and rehearsing for the "Ignite Together Charity Concert".
They will perform a mix of musical styles, featuring jazz, rearranged pop, and even an original song inspired by Yiu Yiu's paintings, called Simple Happiness.
Yuen says she hopes for more shared knowledge, more research, and less discrimination.
"The good thing is Hong Kong people care a lot, it's just that they don't know who to care [about]," she says. "They don't know [TSC patients] exist."
Through the concert, the association and Hong Kong Fusion Chamber hope to spread positivity and a sense of inclusion.
To bring together people from different walks of life is "part of our orchestra's name", says founder Andy Wong.
"[It's] not just to make music but to use it as a tool to forward some message to society."