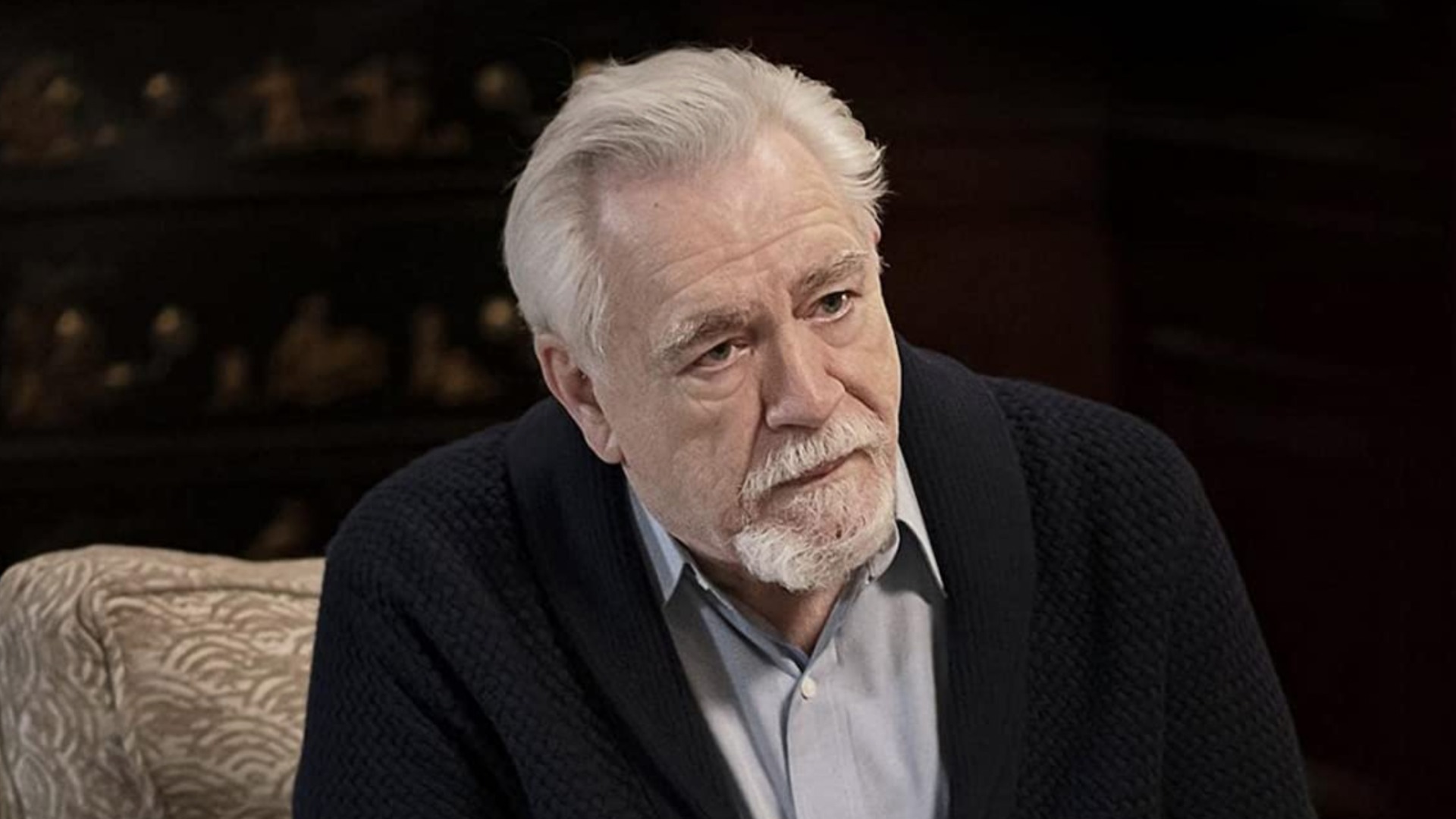 The latest episode of Succession saw everyone who's anyone attend the funeral of Logan Roy, from his four children Connor, Kendall, Shiv, and Roman, and billionaire Lukas Matsson to his numerous ex-partners. Hell, even actor Brian Cox's real-life wife came to pay her respects to her husband's on-screen counterpart.
After 'Church and State' had aired in the US on Sunday, May 21, eagle-eyed fans took to social media to point out that Nicole Ansari-Cox, who has been married to Cox for the last 20 years, was playing Sally-Anne, the assistant – and Logan's first mistress?! – introduced by Harriet Walter's Lady Caroline.
"Casting Brian Cox's real-life wife as Sally-Anne after building her up across the series as the one woman who had Logan under pressure is a nice touch," one Twitter user said, while another wrote: "The fact that they snuck Brian Cox's real life wife into Succession as one of his side pieces is brilliant!"
brian cox' real life wife playing sally anne had me screaming pic.twitter.com/kosTyuST0lMay 22, 2023
Ansari-Cox wasn't the only cameo viewers noticed, either. Others were delighted by the fact that blonde bot M3GAN also made an appearance in the episode, albeit in a much less obvious way.
The series finale, 'With Open Eyes', will be a bumper 90 minutes long, which is undeniable proof that we're in for some seriously tense moments. It's directed by executive producer Mark Mylod, who also directed the episode featuring Logan's sudden death, while showrunner Jesse Armstrong penned the script. 
Succession continues (and concludes) on Sunday, May 28, and it's safe to say that the finale looks suitably tense if the trailer is anything to go by. Make sure you don't miss an episode with our Succession season 4 release schedule.