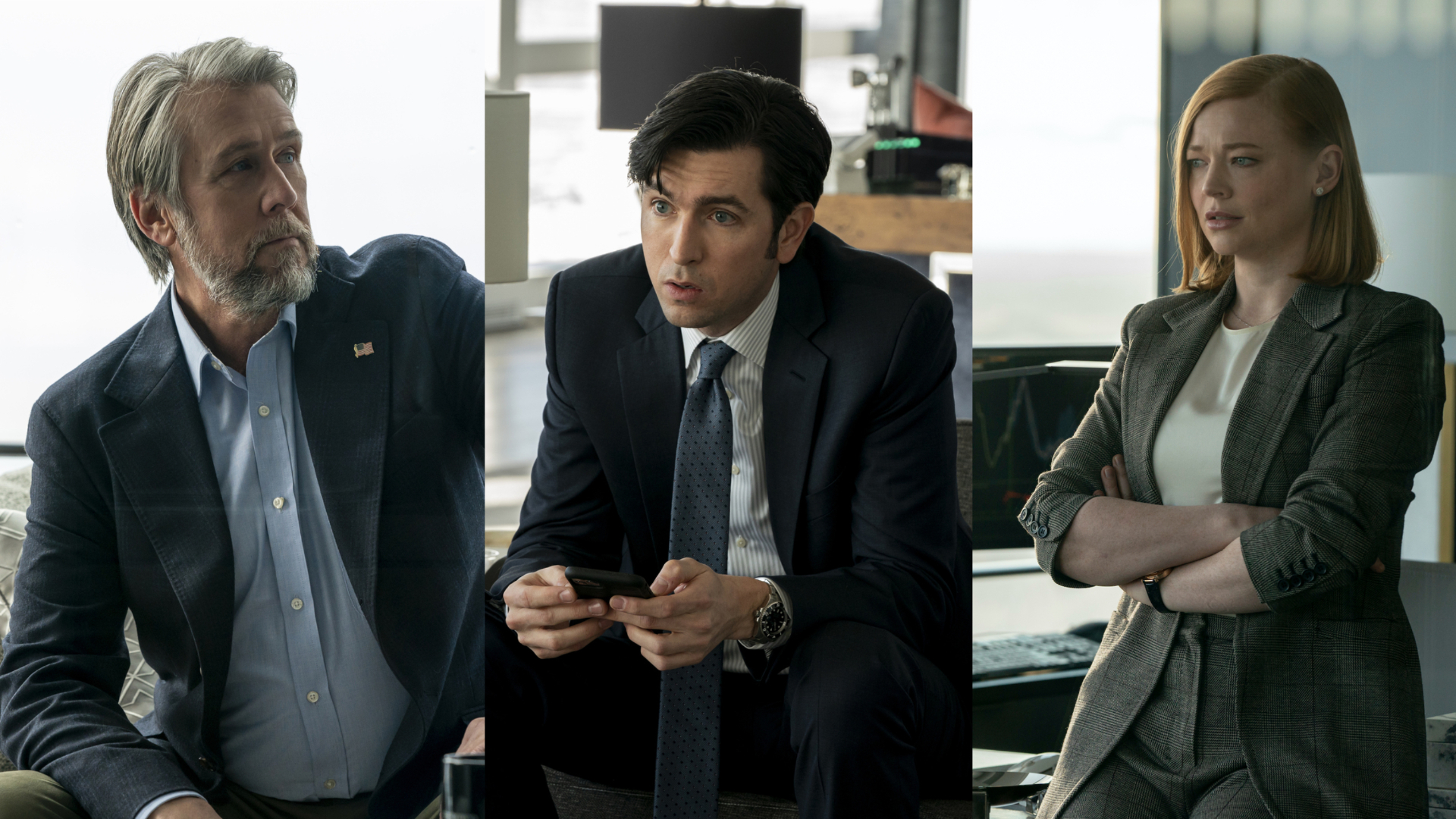 Succession is approaching its final act. The fourth, and last, season of HBO's hit comedy-drama picks up a few months after the explosive season 3 finale, in which siblings Kendall (Jeremy Strong), Roman (Kieran Culkin), and Shiv (Sarah Snook) teamed up to take down their media mogul father Logan (Brian Cox) – until their plan was foiled by Shiv's husband Tom (Matthew Macfadyen). 
In the season 4 premiere, Shiv and Tom are in the midst of a trial separation, with their rocky relationship pushed to the brink. "I think the wounded pride and humiliation, for Shiv, is a genuine hurt. I think that comes pretty high on her list of betrayals," Snook says during a roundtable attended by Total Film. "Season 4 begins with a shadow between them, with something that they haven't been able to talk about. In the first episode, we get to see the first real talk between them and it's a really beautifully written scene, and it's an interesting dynamic to see between Shiv and Tom as a progression from what they've done in seasons 1 to 3."
She continues: "Previously, they've either been on the same side, or almost on the same side, and there's machinations, schemes that they're brewing up together against the family, or Shiv is, and then corralling Tom in. But season 4 is really interesting because it puts them on opposite sides and gives it a completely different dynamic."
One pairing that still seems to be going strong, however, is Greg (Nicholas Braun) and Tom. The duo's dysfunctional relationship, a favorite amongst fans – and, also, fellow cast members, with Snook saying during the roundtable that she'd love to watch a Tom and Greg spin-off – seems to be paying off for Greg, but Braun thinks the Roy siblings' hapless cousin should watch his back. "I don't think he ever trusts Tom," he admits. "I don't think anybody ever trusts anybody. Tom does, in fact, follow through on his promise and brings him over to the Logan side, but Tom has not ever proven himself to be totally trusted."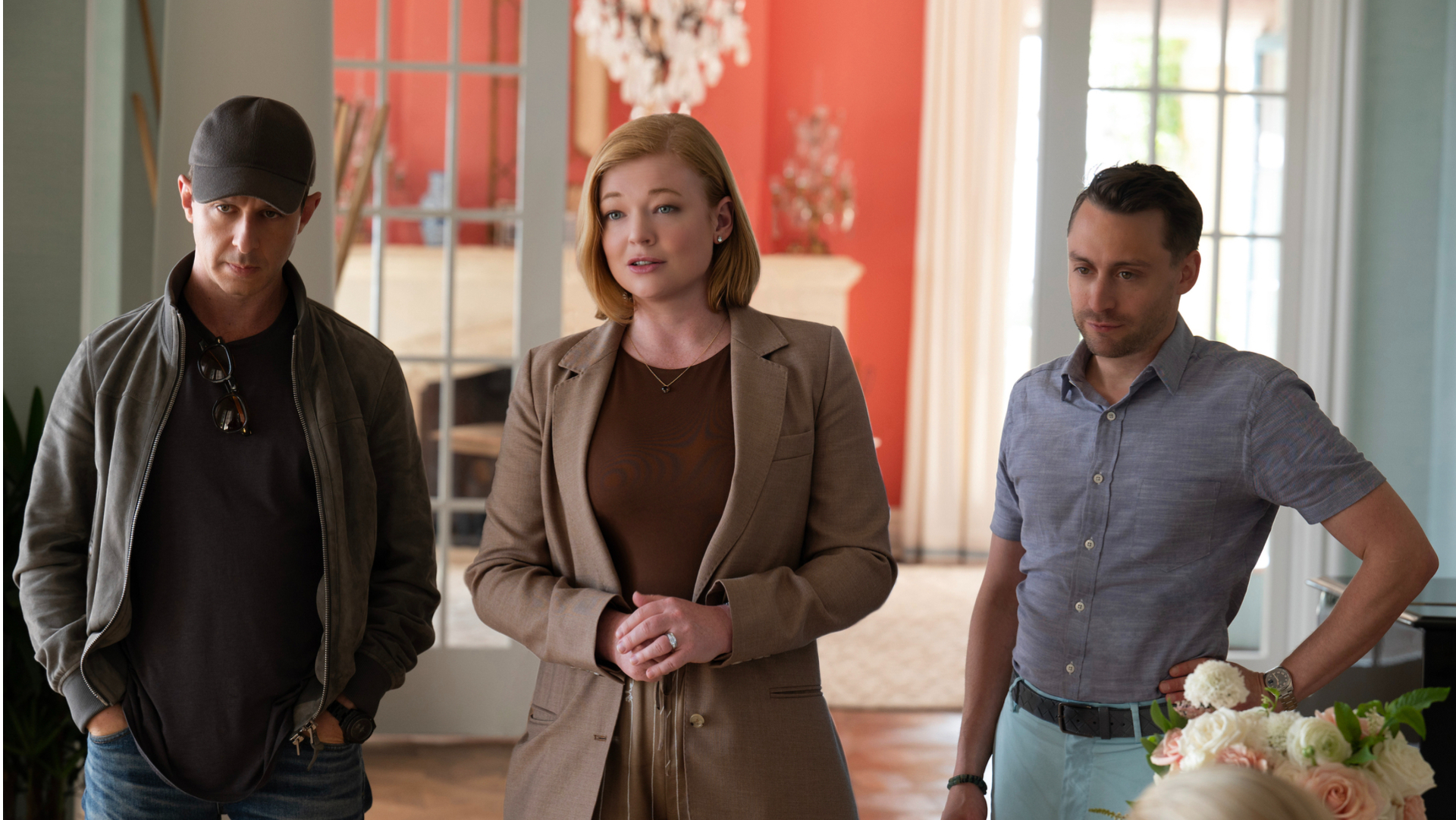 Where does Connor (Alan Ruck), Logan's son from his first marriage, stand in all this? "Connor has historically sided with his father. Whenever there's a conflict, he always goes whichever way Logan goes," Ruck says. "He loves his [half-]siblings, they're what he has, they're his family, and he desperately wants them to love him. But he's not entirely sure that they know what they're doing. He's not stupid. He's delusional. But you know, he's also a survivor. And the old man was the one who created the fortune, built the fortune, so Connor always sides with Logan. Always." 
Connor is more focused on running for president, anyway – he's polling at a mighty 1% in the season premiere – and getting married. In the world of Succession, weddings are pretty explosive events. Will the impending nuptials between Connor and former escort Willa (Justine Lupe) follow suit? "Yes, it is quite dramatic," Ruck teases. "I can't tell you anything without spoiling stuff! But we know that Connor and Willa get married, and I can just say the circumstances are wild."
Snook, Ruck, and Braun are all understandably tight-lipped about how the season wraps up, keeping things close to their chest. "There's enough ambiguity, at least at the end of the season, that audiences will both be satisfied and frustrated," Snook says. "I don't know what the metric is for what happiness is for Shiv at that point, in the same way that not getting what you want, or getting what you want, doesn't necessarily make you happy."
Braun, meanwhile, refutes the idea of Greg having an 'endgame' in the series. "Do any of us have an endgame?" he asks. "It's kind of just one thing after another, and it's like, Greg isn't going, 'I want to be Logan Roy, I want to be the CEO.' Maybe it's just, like, 'I want to be better than Tom.' Or, 'I want Roman to respect me.' In a career, you're just trying to get to the next thing and not fail. Greg's just trying not to fail, and, even when he fails, somehow it's working out for him."
---
Succession season 4 premieres on HBO and HBO Max on March 26, before arriving in the UK the following day on Sky Atlantic and NOW TV. In the meantime, check out our picks of the other best new TV shows coming our way in 2023 and beyond.