String of corona events cuts down kite prices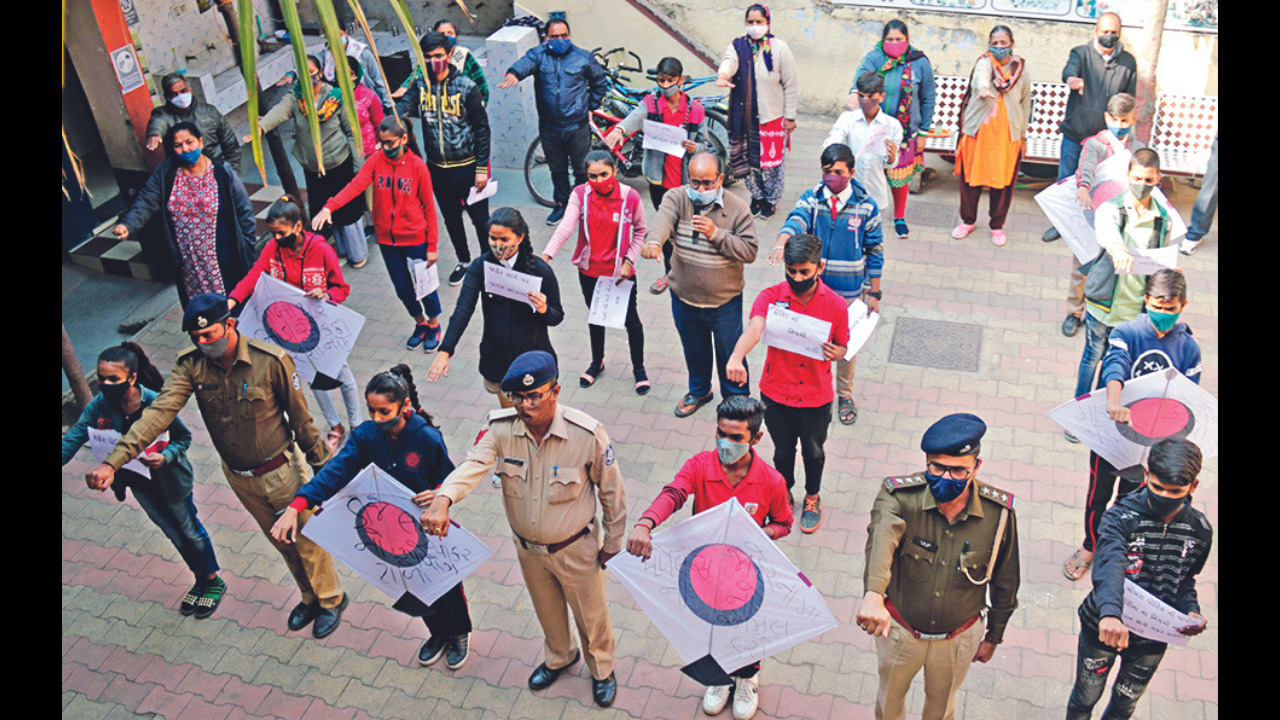 AHMEDABAD: A couple of days ahead of Uttarayan, kite markets are usually brimming with people, not just through the day but at night as well.
The scene is full of life: gleaming lights, shopkeepers screaming out rates, people looking to shop at the last minute for kites, manja, tapes, whistles, and sunglasses. However, with the night curfew beginning from 10pm, shopkeepers are compelled to shut shop early. Besides, muted sentiment in the wake of the rising Covid-19 cases has curtailed the buzz at kite markets.
Estimates of kitemakers and traders suggest that the overall demand has nosedived by a significant 30%.
"As the Kite Festival was cancelled at the last minute, all the orders which we received specific to the festival and Azadi ka Amrit Mahotsav events from the state government were cancelled," said Salimbhai Mansuri, a kite manufacturer based in the Kalupur Tower area of the city. Mansuri added: "The cancellations caused a major loss to the business. That apart, the overall sales are low due to the surge in coronavirus infections and low-key festivities."
Initially, kite prices were higher by 20% as compared to last year. For instance, the price of a kodi (a set of 20) of the basic cheel kites —which cost about Rs 100 last year — had gone up to Rs 120. However, soon the Covid cases went up, the announcement of the cancellation of the Kite Festival was made, and fresh restrictions on celebrations were imposed. Kite prices declined once again as a consequence.
Iliyas Rangrez, a kite trader in the Jamalpur area of Ahmedabad, said: "The basic cheel kites which were sold at Rs 100 for a set of 20 till December-end now cost Rs 80." He added: "We had no choice but to reduce prices because the footfalls in the market dramatically went down." He went on to say: "People are busy during the day and therefore often visit markets at night. But due to the night curfew, not many are venturing out."
Kite manufacturers, in fact, are taking a big hit with the recent reduction in prices. While they have lost a major chunk of their business with dwindling corporate orders and the Kite Festival cancellations, they are also compelled to sell kites at lower rates.
Naseruddin Shaikh, a kite shop owner in Jamalpur, said: "Since the outbreak of the Covid pandemic, the costs of raw materials that go into making kites have gone up." The materials include paper and the flexible wooden stick used to hold a kite's shape. "Despite bearing higher input costs, we're compelled to sell kites at a lower cost which leaves us with thinner margins and revenues," Shaikh said. "We had also previously requested the administration to relax market timings and curfew timings so that business can pick up."